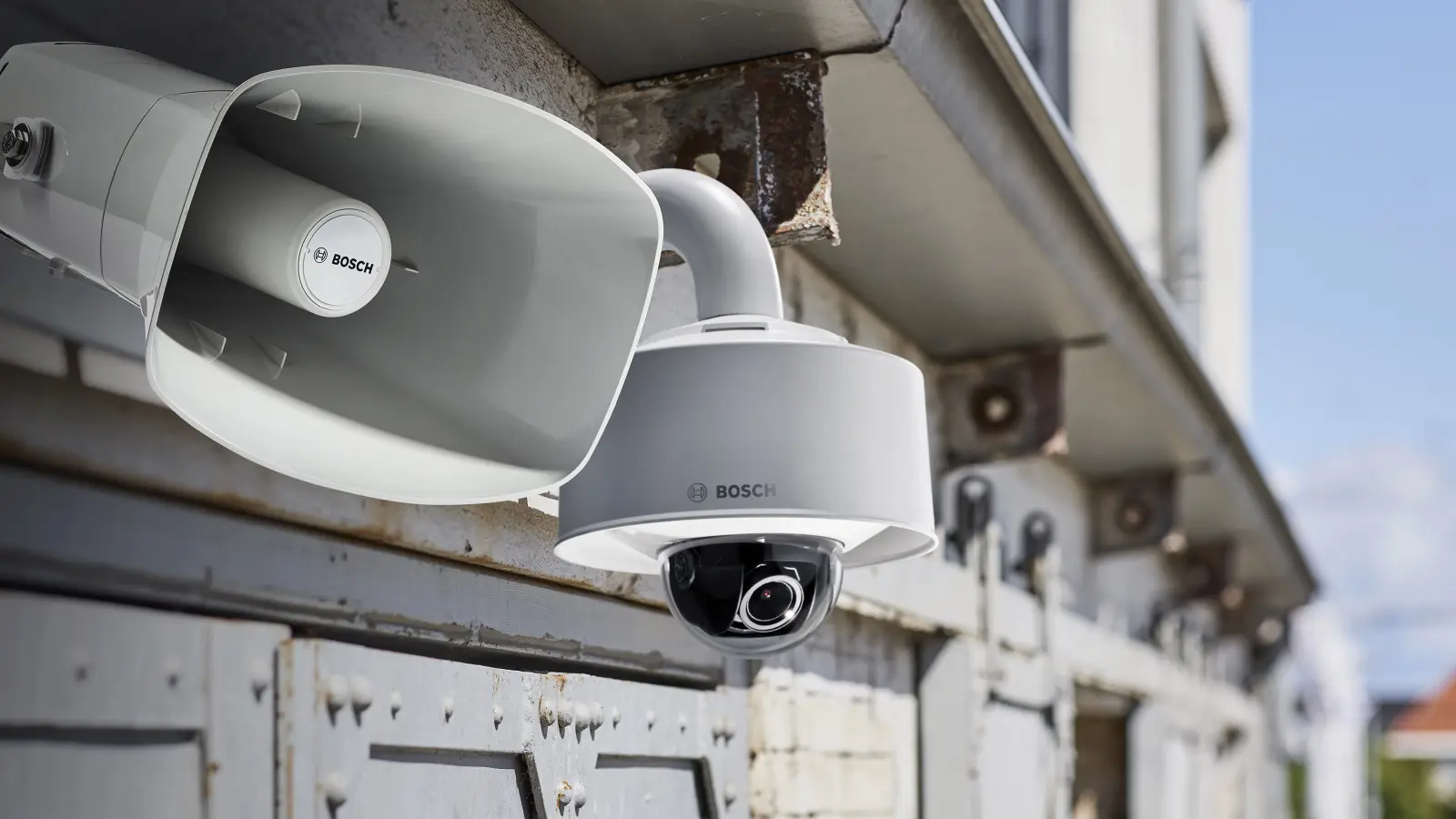 Video security with immediate audio intervention
The LHN-UC15L-SIP and LHN-UC15W-SIP horn loudspeakers serve as a state-of-the-art integrated audio solution for use with video security systems, providing immediate audio intervention when and where it is needed most.
For example, businesses, facilities and institutions must monitor their perimeters to ensure the safety and compliance of persons on the premises and to proactively prevent trespassing, theft and vandalism. Similarly, municipalities and large sports/entertainment venues need to maintain order and ensure that public safety or information announcements are heard quickly and clearly in indoor/outdoor areas.
In scenarios such as these, the horns can ensure real-time situational awareness with audio alerts – whether it's to stop an intruder in their tracks on private property, or to relay a message to a group of people in a public space. In addition to pre-recorded messages that are instantly activated using camera detection with Intelligent Video Analysis (IVA), VoIP/SIP capability makes it possible to channel live speech from a central control room – either one-direction or two-way talkback utilizing the horn's built-in condenser microphone, enabling a dialog with the person(s) in view.
A complete system solution from Bosch
Bosch is a proven global leader in IP-based security cameras, video analytics and professional loudspeakers, all of which deliver a beneficial combination of innovation, reliability and versatility for an array of applications. An integrated security system solution comprising Bosch IP-based horn loudspeakers with Bosch IP-based cameras can therefore offer the convenience of a single vendor with an unparalleled level of synchronized audio-visual performance.
Find out more about the IP-based horn loudspeakers and amplifier module
Horn loudspeaker 15W, long throw, SIP >
Horn loudspeaker 15W, wide angle, SIP >
Amplifier module 15W, SIP >