IP-connected and fully-featured
PRAESENSA sets a new industry benchmark for mid-to-large applications. It is an advanced and extremely cost-efficient IP-connected system, using a smart-power concept and integrated redundancies, making it perfect for both centralized and decentralized topologies.
What advantages does Bosch provide with PRAESENSA?
Read the brochure and watch these short videos to learn more about the value PRAESENSA can bring to your public address system.
All PRAESENSA system components contribute to ease-of-installation, ease-of-use, and cost-efficiency, bringing peace of mind to a new level.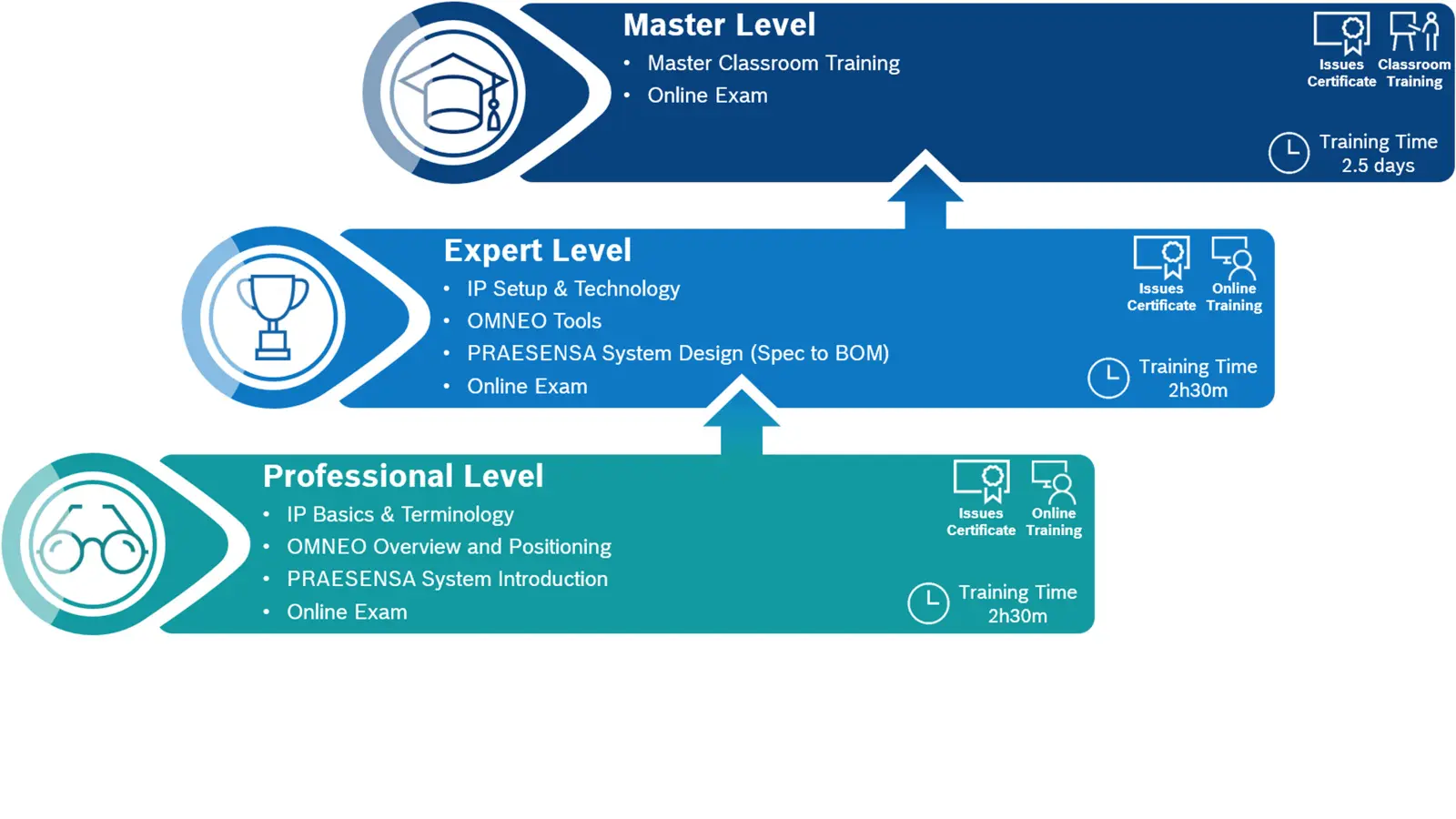 Learn more about the PRAESENSA system design, intuitive interface and practice application design. This will help make your work more efficient, your public address projects more profitable and your support network bigger.
Create an account on the Bosch Communication Systems Academy and register for the training that suits you best. Qualify yourself for PRAESENSA and tell your customers all about it.
PRAESENSA will be released in several phases to address the needs of various verticals and country requirements. Consult with your Bosch representative for more information.