BOOST warranty and warranty extension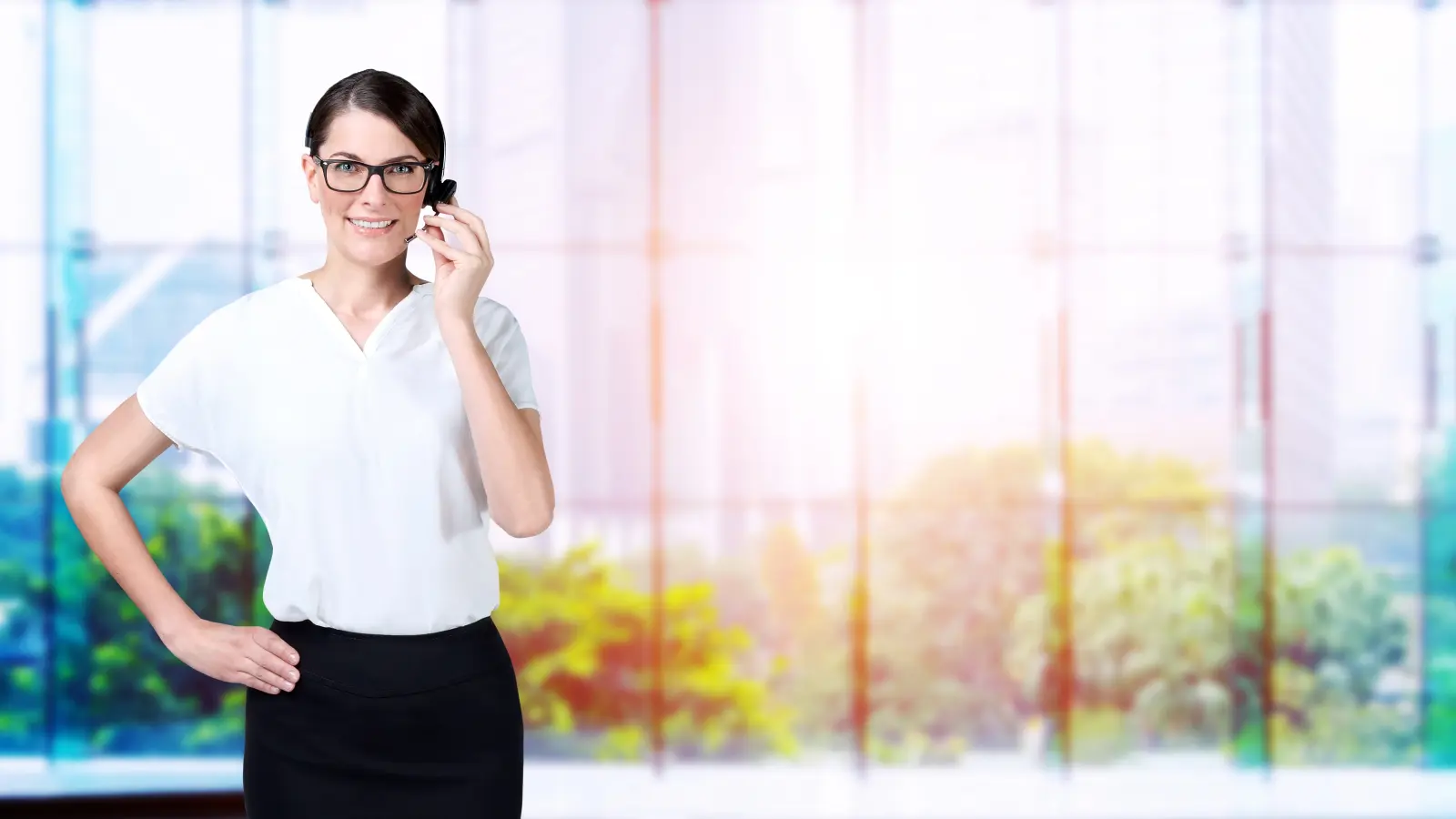 Ensuring your peace of mind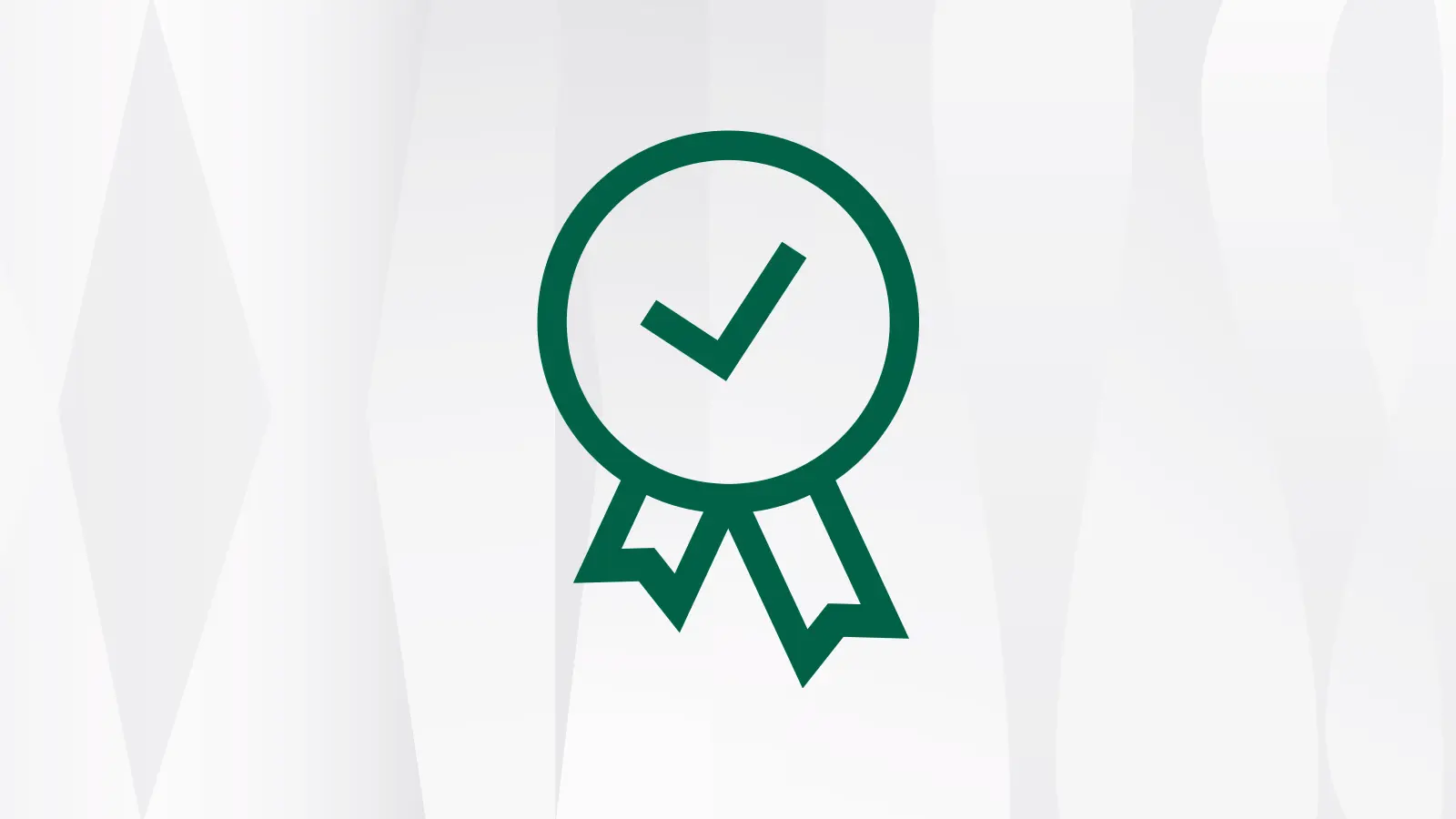 Most Bosch Security and Safety products come with a three-year manufacturer's warranty. Our BOOST warranty guarantees that if certain problems arise during a specific time, Bosch will make the repairs. You benefit from years of hassle-free operation with your Bosch device and better control of your overall costs so you can maximize your investment. We also offer the BOOST warranty extension of up to two years for most of the Bosch Security and Safety Systems product portfolio to extend your coverage further.
Even with our industry-leading warranty and warranty extension, our high-quality products feature low-failure rates, contributing to longer, reliable performance. Learn more about the warranty and warranty extension details for each product domain in the download section at the bottom of this page.
New five-year standard warranty on IP cameras
Trust is one of our fundamental principles and lays the foundation for all we do. So you can count on our products working as expected throughout their lifetime. That's the reason we increased the standard warranty period on all our fixed optical cameras and the fixed parts of our moving cameras from three to five years. This new worry-free standard warranty, in effect as of November 1, 2021, affirms our ongoing commitment to deliver the best products at every level.
Previous warranty conditions, including the two-year BOOST warranty extension, remain valid for IP cameras purchased before November 1, 2021.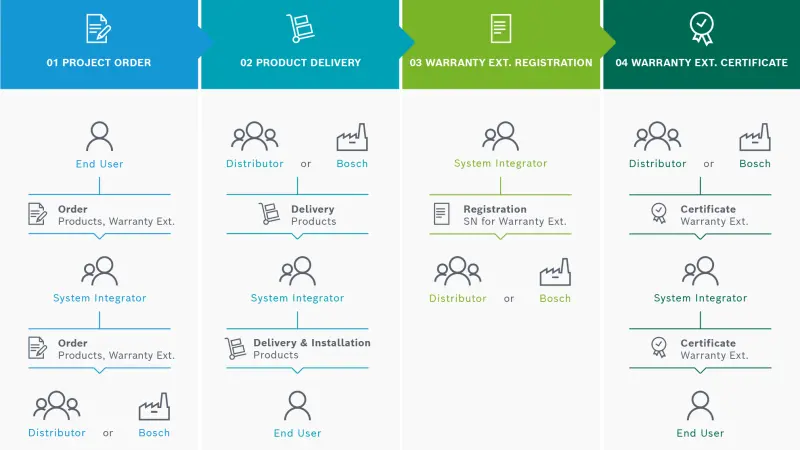 The end-user orders a security, safety, or communication solution, including optional warranty extension.
The system integrator (SI) makes a system design with a bill of material and orders the required products and warranty extension from his distributor (DI). For selected accounts, the SI might order directly from Bosch.
Products are shipped from DI's warehouse (or directly by Bosch).
The DI orders warranty extension from Bosch.
Note: Even though the SI places one single order to the DI, the DI might not order the products and the warranty extension together.
The SI installs and commissions the products.
03 Warranty Extension Registration
The SI forwards the product serial numbers for warranty extension registration to DI (or directly to Bosch). The serial numbers are registered by Bosch.
Note: On prior request, Bosch can provide the serial numbers of all products shipped by Bosch.
The DI might request the SI to confirm the serial numbers and shipping date to ensure that these are the products actually installed in the project.
The warranty starts on the shipping date to the end customer.
04 Warranty Extension Certificate
Bosch sends a warranty extension certificate to the DI. The certificate documents and confirms the serial numbers and the extended warranty start date and period.
The DI forwards the certificate to the SI.
The SI forwards the certificate to the end customer.