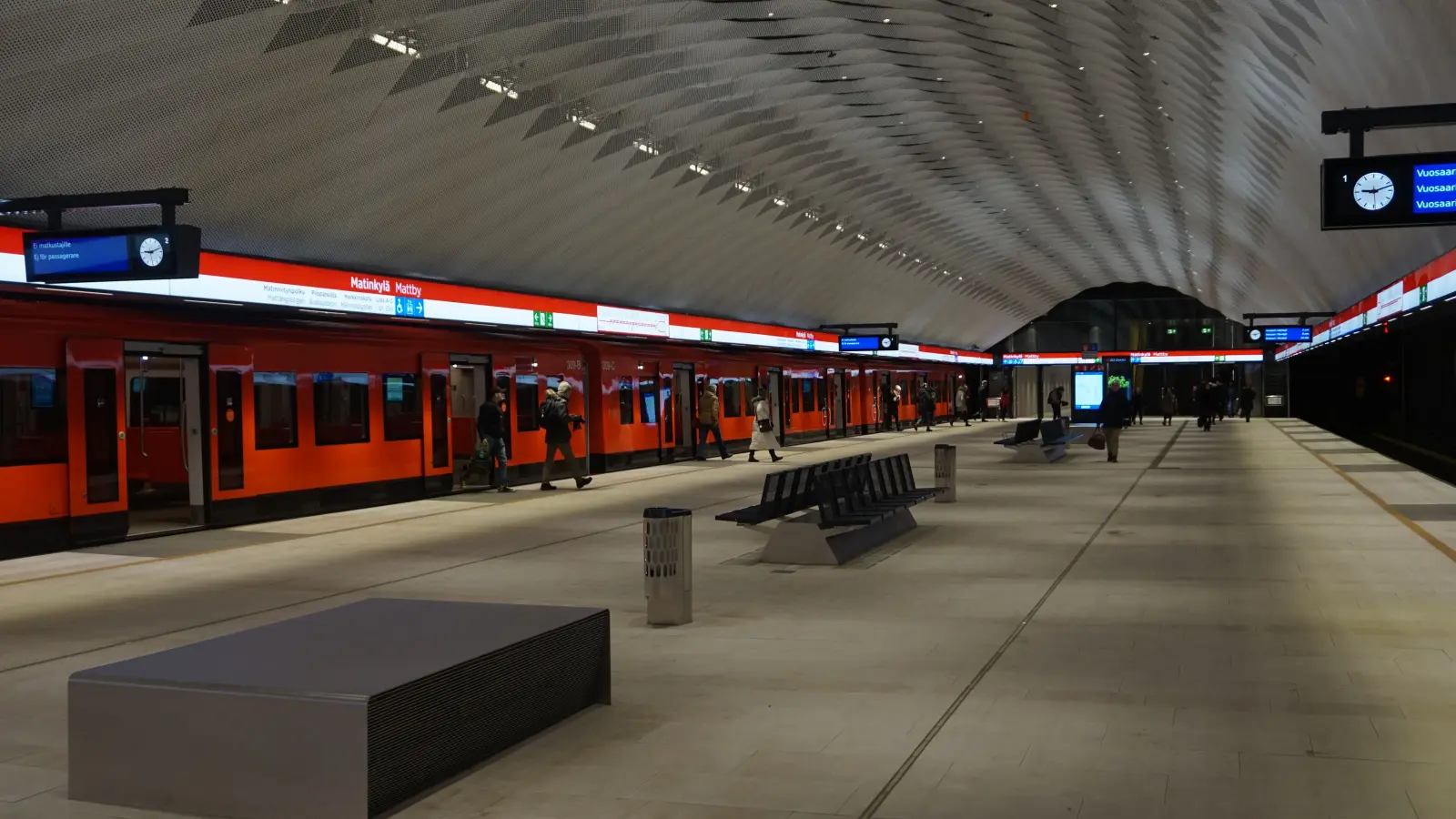 The Helsinki Metro system is a major transit hub in Finland's largest metropolitan region, transporting over 63 million passengers each year. So when the Helsinki Regional Transport Authority (HSL) expanded its rail system into the neighbor city of Espoo, it was a massive project. Constructed over the course of eight years at a total cost of EUR 1.18 billion, the Länsimetro ("Western Metro") extension adds over 14 kilometers of track and eight Metro stations, all entirely underground in a tunnel drilled into bedrock.
Challenges: Ensuring sound consistency, control, and integration
When it came to securing the new stations with a public address and emergency sound system, the Bosch subcontractor responsible for the expansion faced three challenges:
Acoustic variations. Each new Länsimetro station features its own unique architectural design and building materials, resulting in radically different on-site acoustics.
Decentralized network topology. Metro personnel needs to control broadcasts at all eight Metro stops individually, calling for a distributed system.
Integration with existing solutions. The new audio solutions also needed to interface with critical systems such as fire alarm and third-party video security.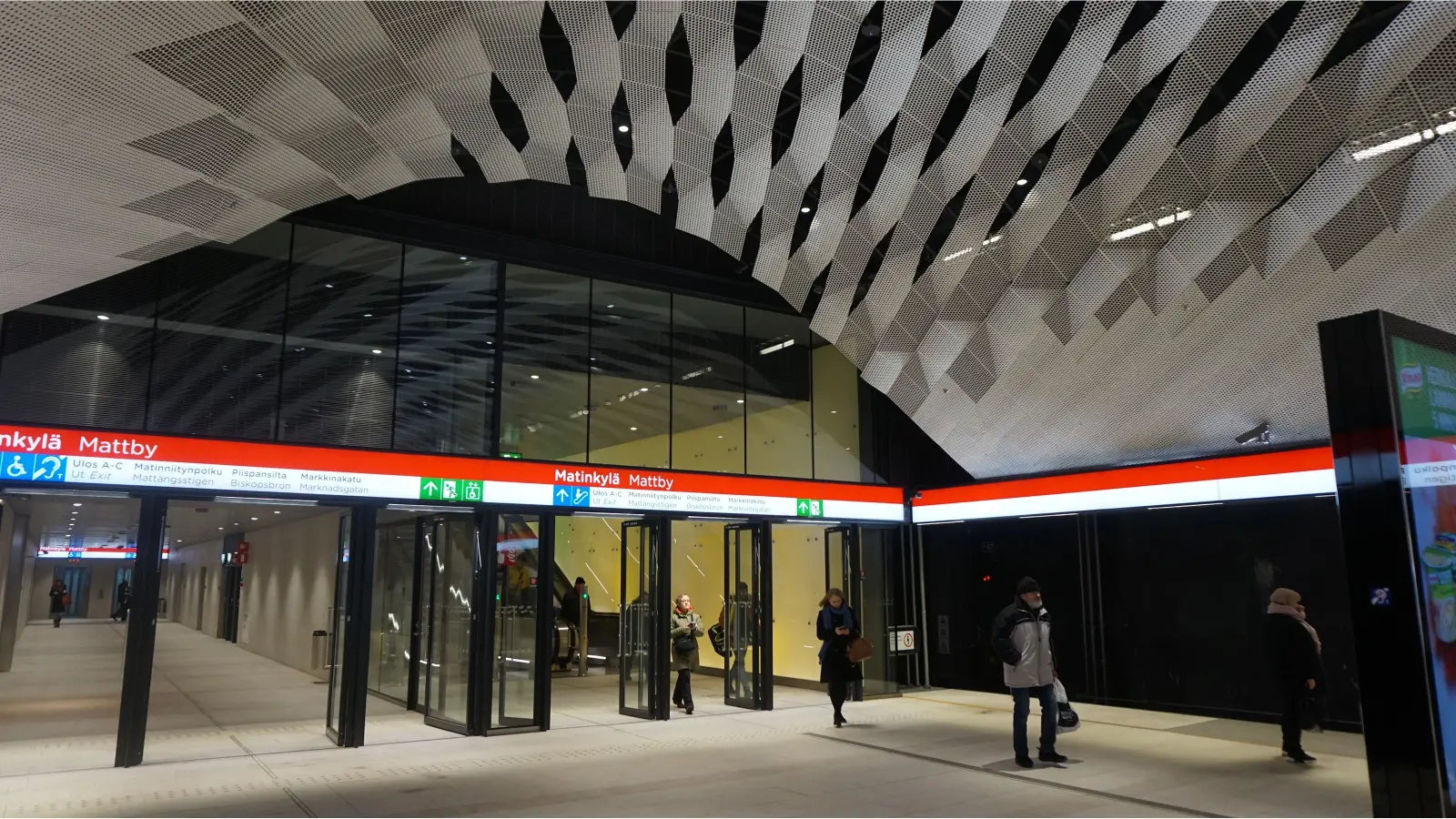 Solution: Networked metro stations on a single platform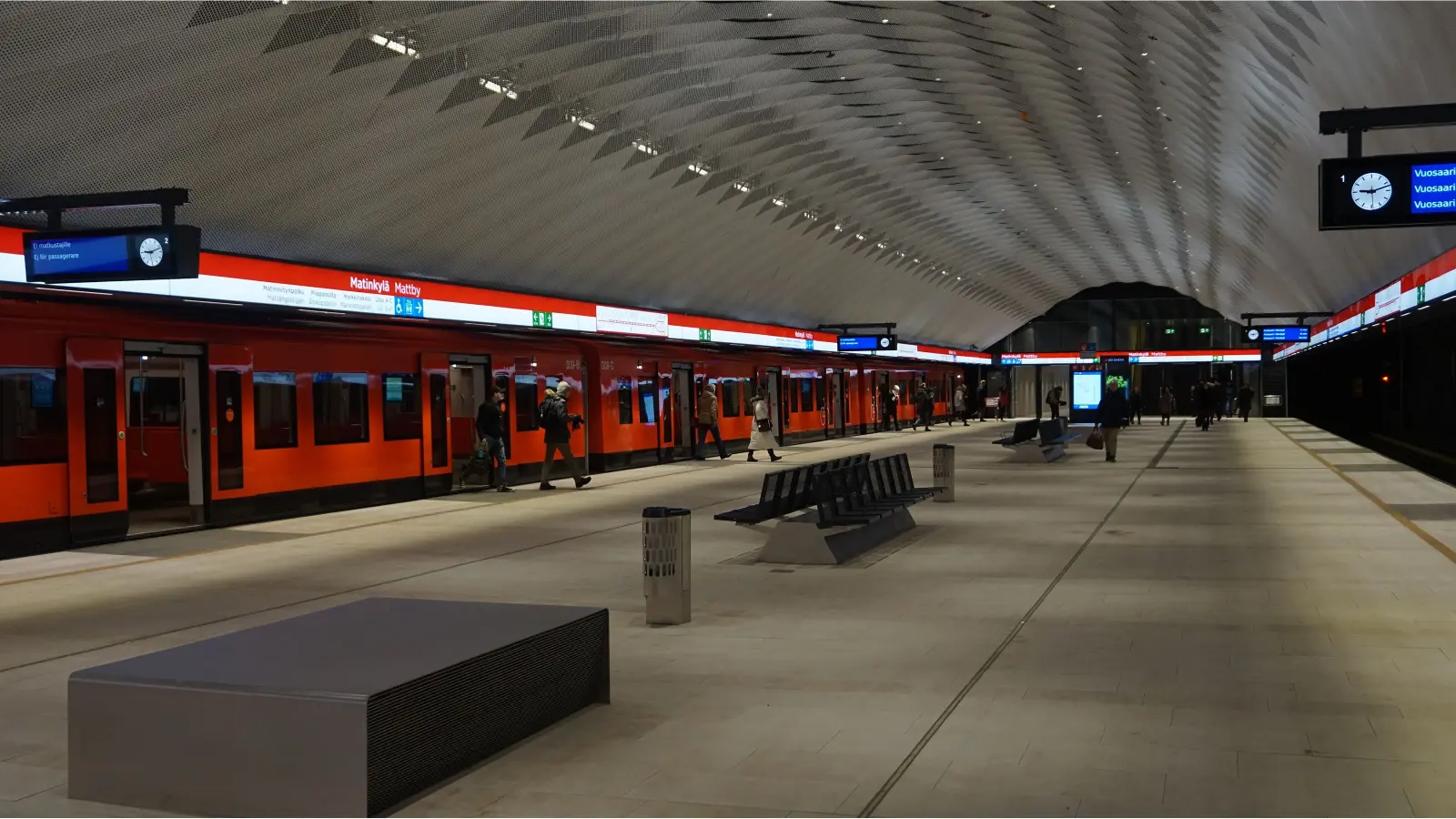 With sound quality, control, and integration as the main parameters, the Bosch digital Praesideo public address and emergency sound system emerged as the optimal solution. Installed in 20,000 projects across the world, Praesideo was already meeting the needs of all existing Helsinki Metro stations. Addressing the acoustic variations, the experts performed extensive 3D-acoustic tests with Bosch speakers at the new stations. The results allowed for optimizing sound levels across the newly added 5,580 loudspeakers, controlled via 25 central amplifiers with 600 channels.
Second, Praesideo's decentralized network was configured to allow Metro operator staff at each station to make emergency announcements at any time via PC terminals in six control rooms and 48 call stations which are located at each Metro station. And third, Praesideo provides integration with existing solutions by connecting to Länsimetro's third-party fire alarm and video surveillance network for synergetic effects. As a result, fire alarms trigger automated evacuation messages guiding passengers to safety. For added security, Praesideo also leverages Open Interface integration with the video surveillance system to activate automatic alarms when passengers veer dangerously close to the tracks.
Benefits: Monitoring passenger safety from all angles
Open to the public since November 2017, the Länsimetro extension provides consistent passenger safety with crystal-clear sound quality at all stations, regardless of acoustic variations. This level of security has earned certification according to sound system standard SFS-EN 50849, as well as Fire Alarm Standards SFS-EN 54-16 and SFS-EN 54-24.
Greatly increasing emergency response times, the Praesideo system of Bosch not only allows operator personnel in all control rooms to respond directly to on-site threats with live or pre-recorded messages. It covers all angles by automatically sending warnings via the appropriate audio channel when computer-powered video surveillance senses people in danger.
Looking ahead, all learnings from the Helsinki Metro's successful expansion will pay dividends in the future: Construction is already underway for Stage 2 of Länsimetro to add 7 km of new track – and full-circle passenger security – by the year 2020.