AI from Edge to Cloud
Join our Breakfast Session livestream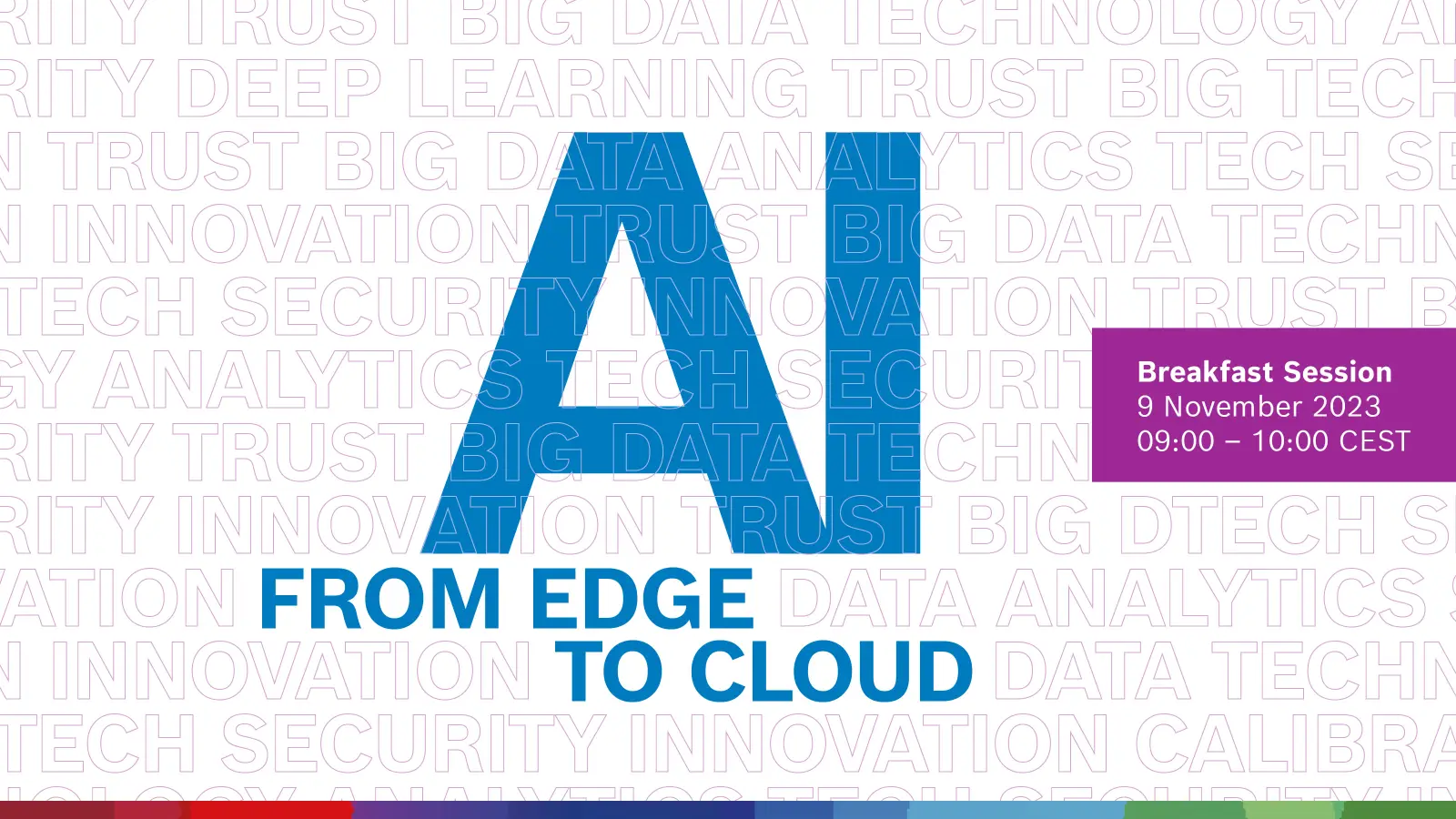 How do you convince your customers that using AI improves operational efficiency, saves time, reduces costs, and enhances business performance? We will explain the challenges, opportunities, and limitations that AI presents and offer guidance on staying one step ahead of the curve. Join us in this live session as we explore AI from the edge to the cloud.
Date:
November 9th
Time:
09:00 - 10:00 CEST
Location:
Online, register below.
Language:
Session will be held in English with simultaneous translation into French, German, Italian and Spanish.
About Bosch breakfast sessions
Bosch breakfast sessions are regular livestreams that dig into hot topics for the video security industry. You'll find a wealth of knowledge and business insights whatever your needs. Each session takes approximately 60 minutes, the last part of which is always used to address your questions. The best part? You get to decide what we talk about? Stick around until the end and vote on your favorite topic.