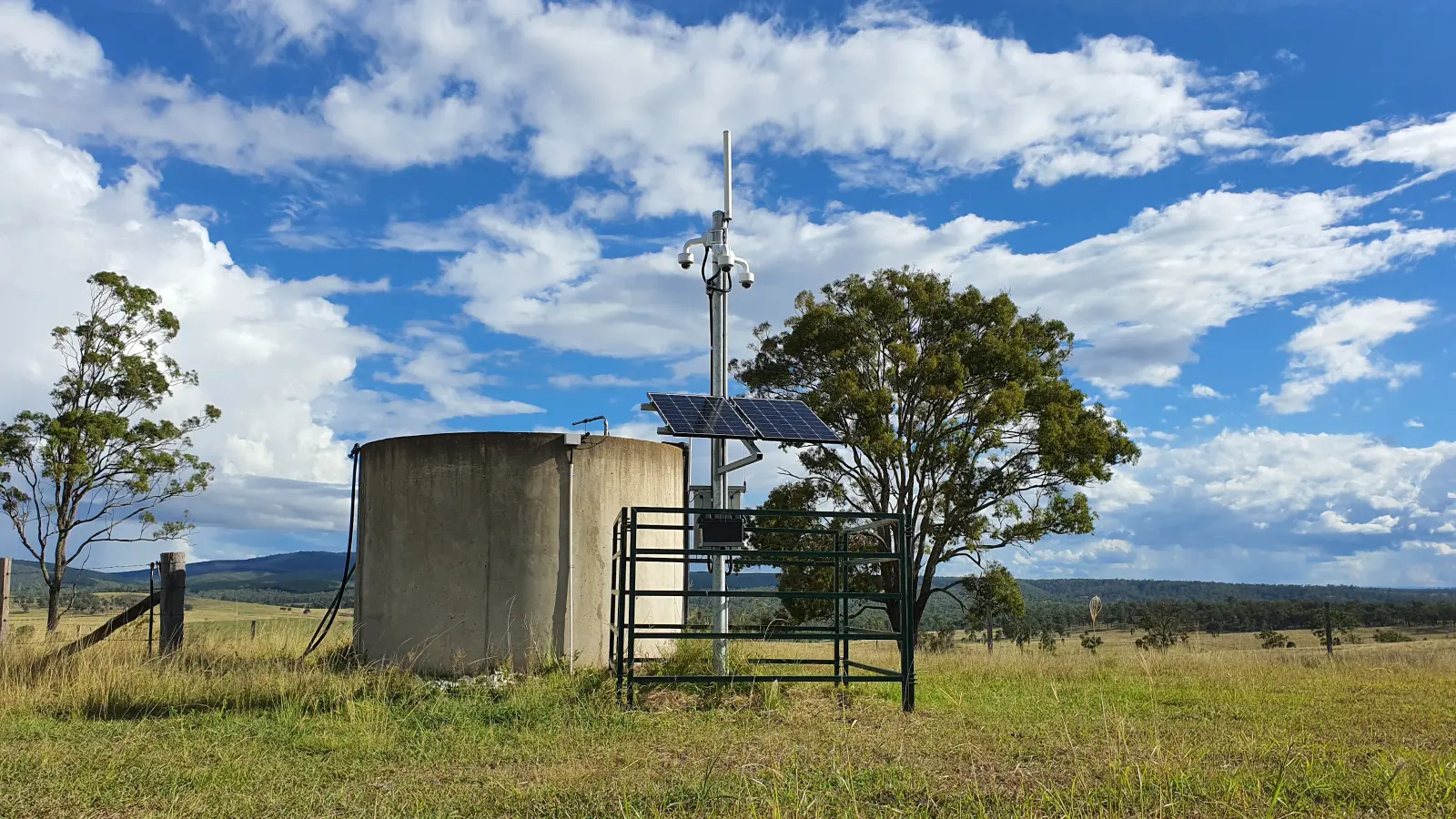 OES Systems needed a solution to manage many devices for various agricultural applications in rural areas with maximum efficiency and minimal on-site time
Queensland-based OES Systems Pty Ltd monitors and maintains video solutions for a broad base of residential customers, small commercial businesses, factories, and more recently, a growing number of rural customers. The company is owned and operated by Earle Swan, who has more than 20 years of experience providing electronic security solutions. He recognizes the challenges in getting to every customer site for ongoing maintenance, especially with hard-to-reach rural areas. Some of his customers are located more than 1100kms from the OES Systems office, which means investing significant time and costs when site visits are required.
As a tech-savvy businessman, Swan is willing to adopt new technology that aligns with his customers' needs and business goals. OES Systems has been a long-time user of Bosch video systems. Through product training, Swan learned that remote device management is a combination of Bosch tools like Project Assistant and Configuration Manager, and services for secure, transparent, and cost-effective device management through a camera's lifecycle.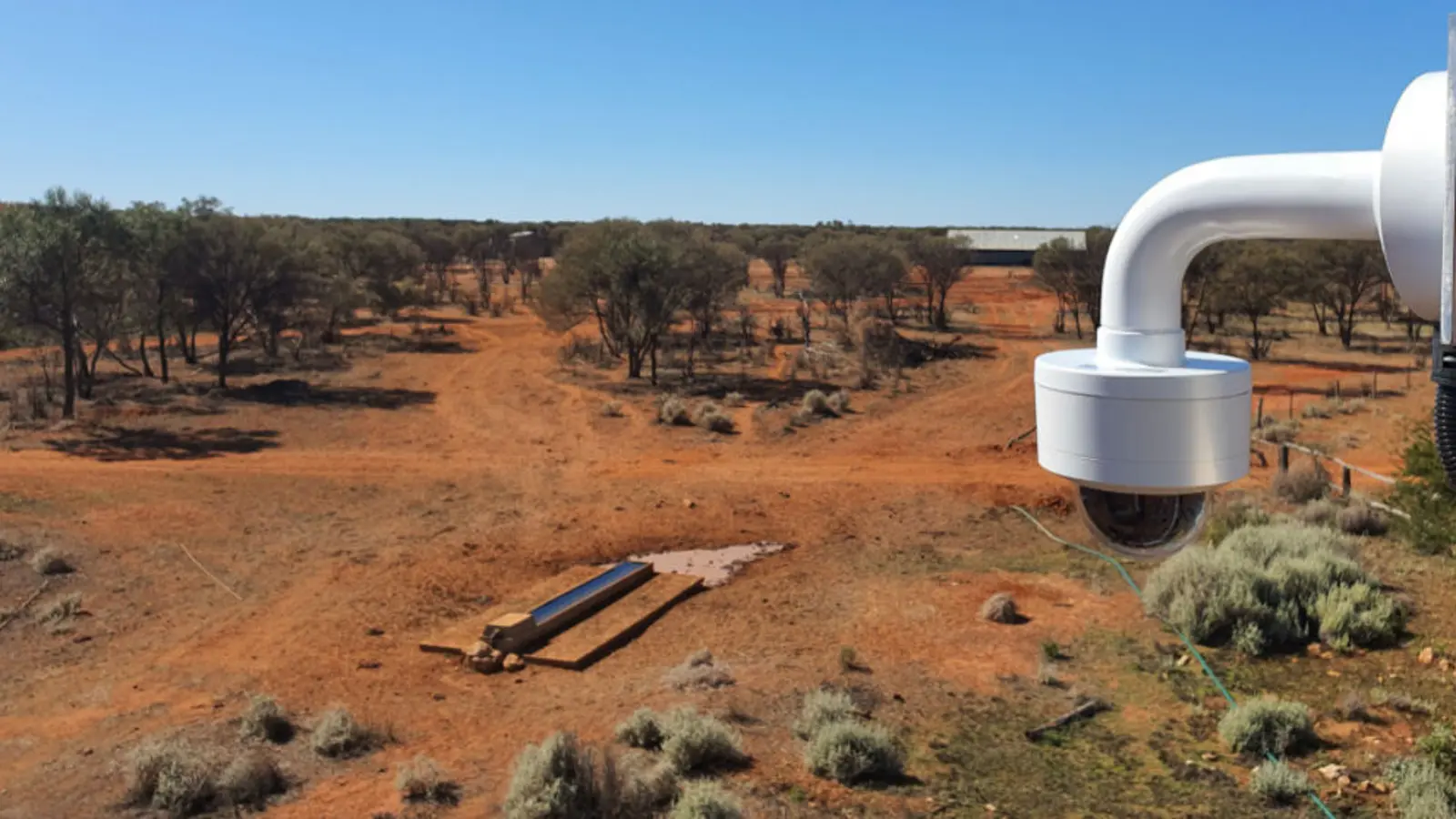 He discovered that he could organize and monitor device status across many locations using Bosch Remote Portal. This cloud-based service offering enabled Swan to minimize the number of site visits and change camera configurations, update firmware, and manage passwords without leaving his desk. He now manages 70+ cameras over various sites thanks to Remote Portal.Other than installing physical devices, Remote Portal enables Swan to do much of his work remotely. It allows him to resolve key configuration issues immediately, and manage different solutions for multiple customers with maximum efficiency and minimal on-site time.
Using the Remote Portal with Configuration Manager, Swan can assist his rural customers from his office or any location with his laptop to make camera adjustments in real-time as the customer requests it. This setup also means his customers now have remote viewing access to their cameras on their computers, iPads, or smart phones via the free Video Security app. In most cases, the only on-site requirement is mounting the cameras and pointing them in the desired direction. Almost everything else can be done wherever there is adequate internet and connectivity.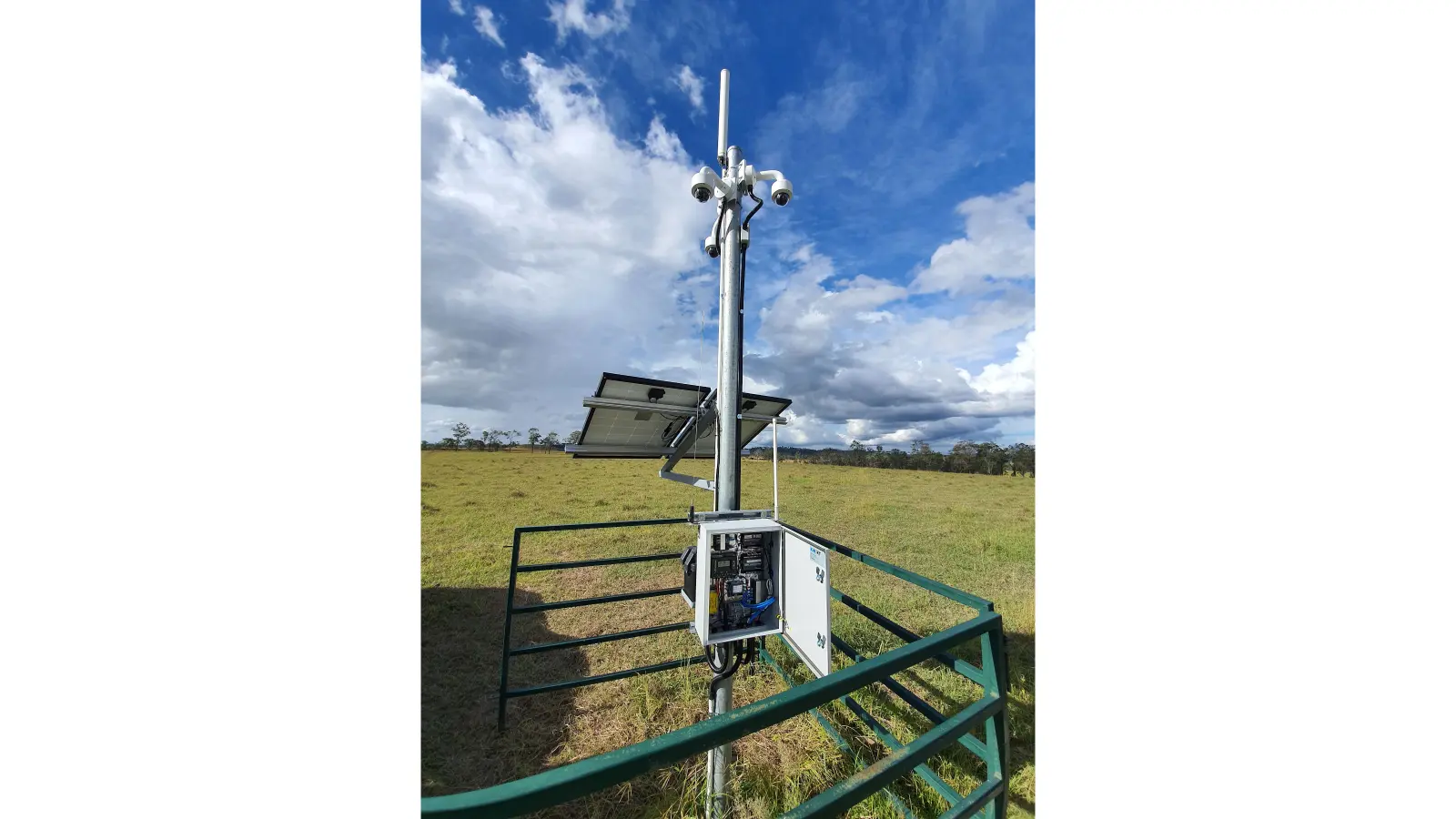 Remote Portal supports all Bosch cameras, including older models, which can be upgraded with firmware so they can connect directly to it. Swan typically uses cameras from the Bosch IP 3000i, 4000i, 5000i and 6000i ranges. However, the most popular amongst his customers are the Bosch IP 3000i portfolio, due to their affordability and excellent image quality.
Some of the diverse agricultural applications OES monitors include remote paddocks to monitor herds of cattle, water trough and water tank levels, and property line fences and roads. A rural shed, for example, is specifically monitored when the owner is away from the premises, sometimes for weeks at a time. The cameras allow for monitoring the incoming roads and equipment stored in the shed. With no power at the site, integrating with a third party solar panel and device box allows the cameras to send alarm notifications from the built-in video analytics tasks and scripting that have been set up during remote commissioning. When any camera registers movement in the area being covered, the user receives a notification and can take the appropriate action.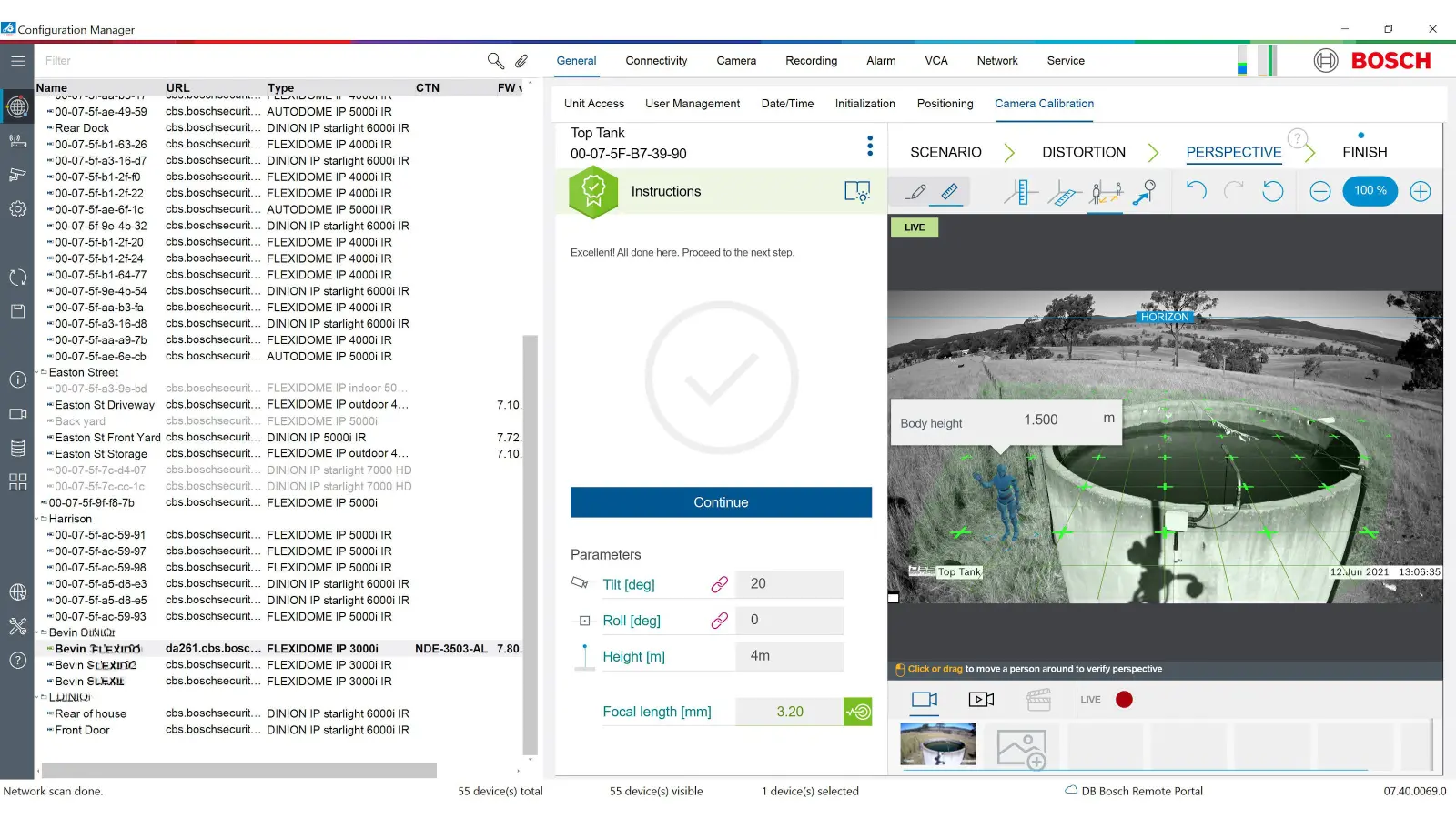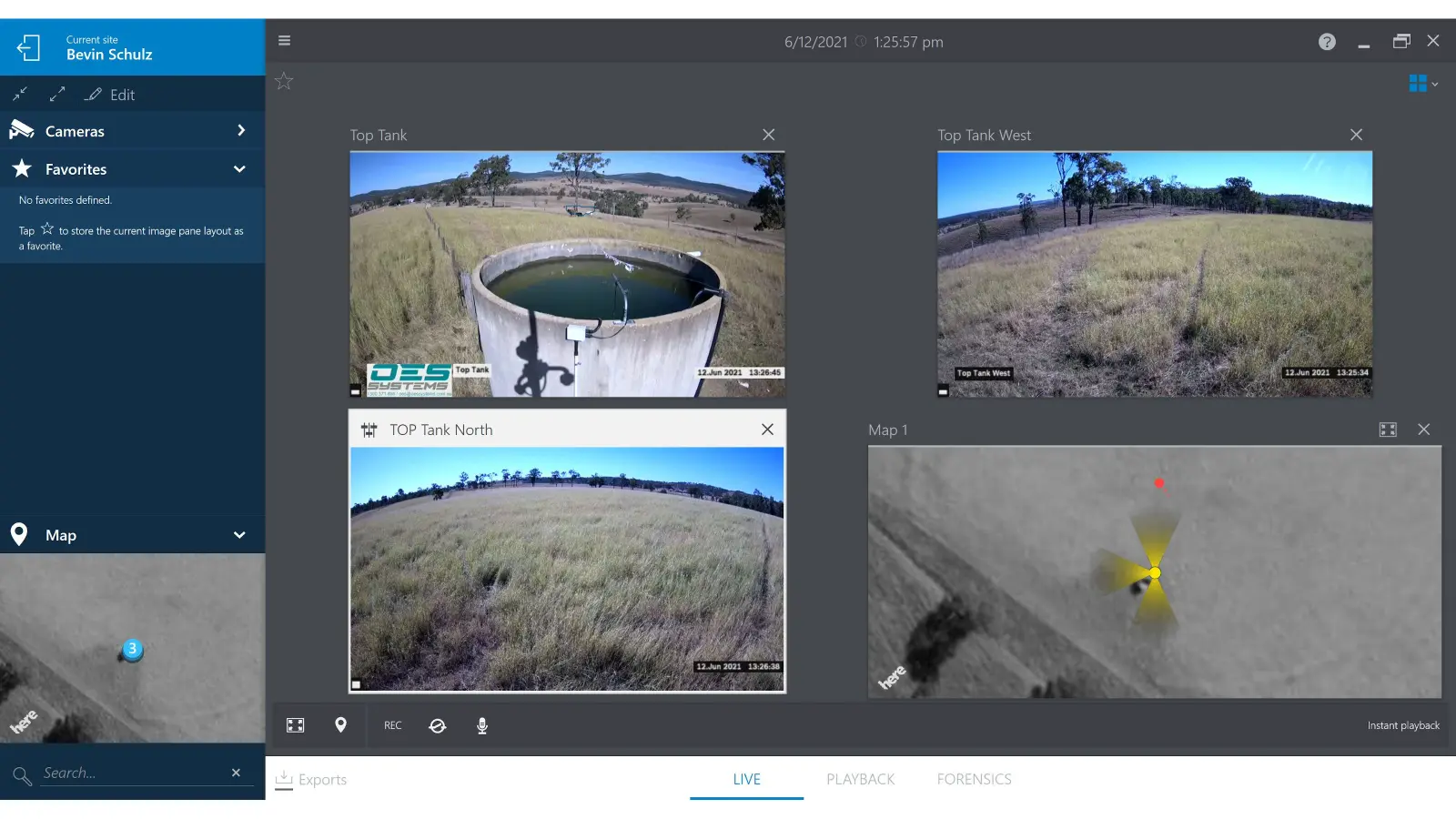 Through Remote Portal, Swan can monitor the health of these cameras – and receive alerts about failed hard disk drives, faulty secure digital (SD) memory cards, failed power supplies and notifications when a camera is disconnected. These alerts and notifications allow him to respond to issues immediately, minimizing any system downtime and interruption to the customer. Swan can create roles in Remote Portal to allow sub-contracted service technicians remote access to assist him with technical support requirements. He can also create roles for new users, like station managers or newly hired property employees, can have access to the same footage where required.
Swan is migrating all of his cameras in the field to Remote Portal to give him remote commissioning capabilities. His portal page is neatly set up by site, with cameras laid out in groups to locate them via the Configuration Manager easily. Swan is keen to do more, and is exploring how to utilize the camera health features better. He sees Bosch Remote Portal as an ideal platform for a system integrator like himself to remotely configure, manage, update, and troubleshoot Bosch IP cameras.