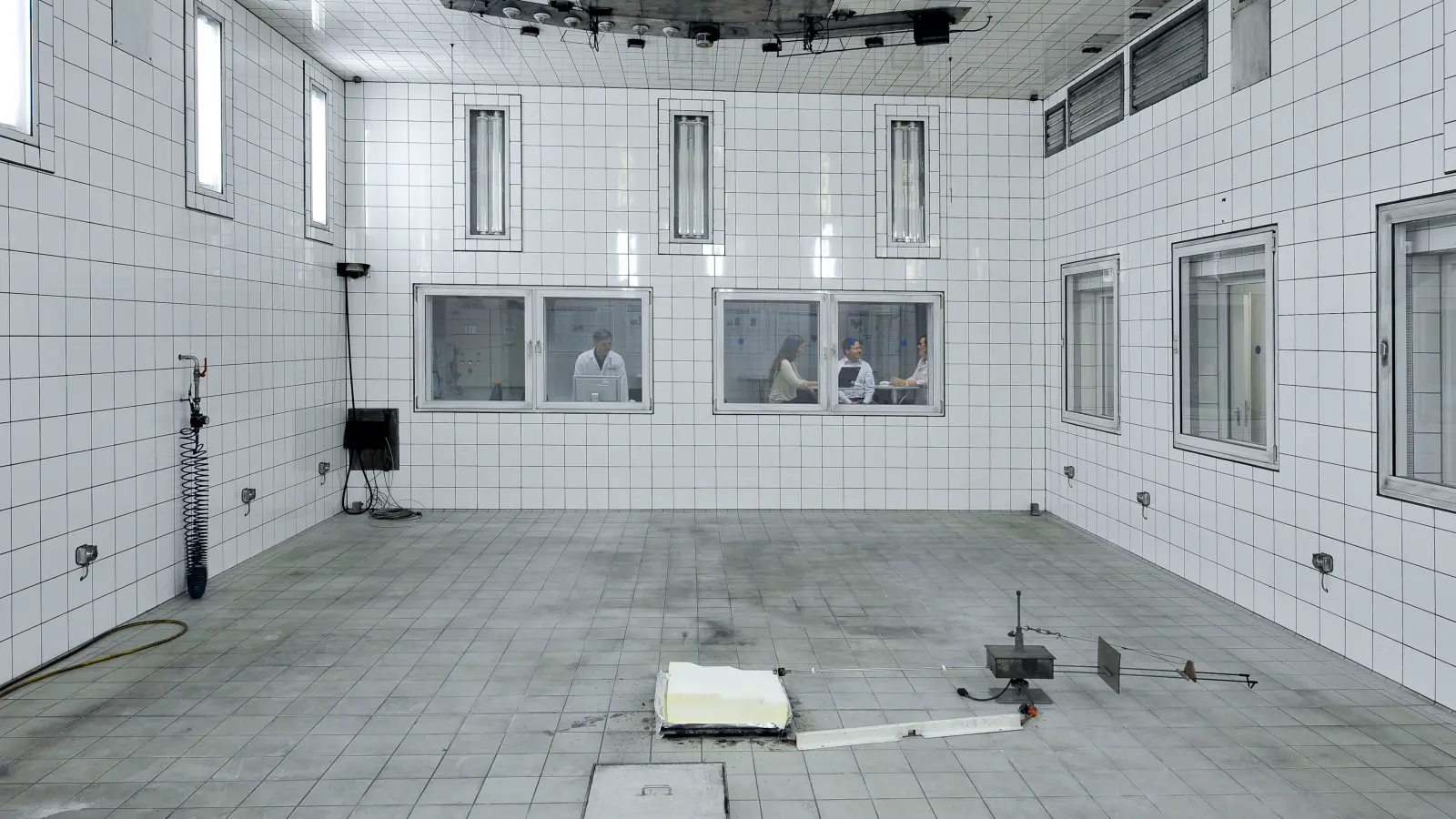 As it is our commitment to guarantee 100% product and service quality, all fire detectors must first prove their worth inhouse passing tests even beyond specifications. For this, we even have our own fire laboratory near Munich where fire-fascinated employees set fires professionally in order to make fire detection systems safer.
"You cannot fake the love for what you do..."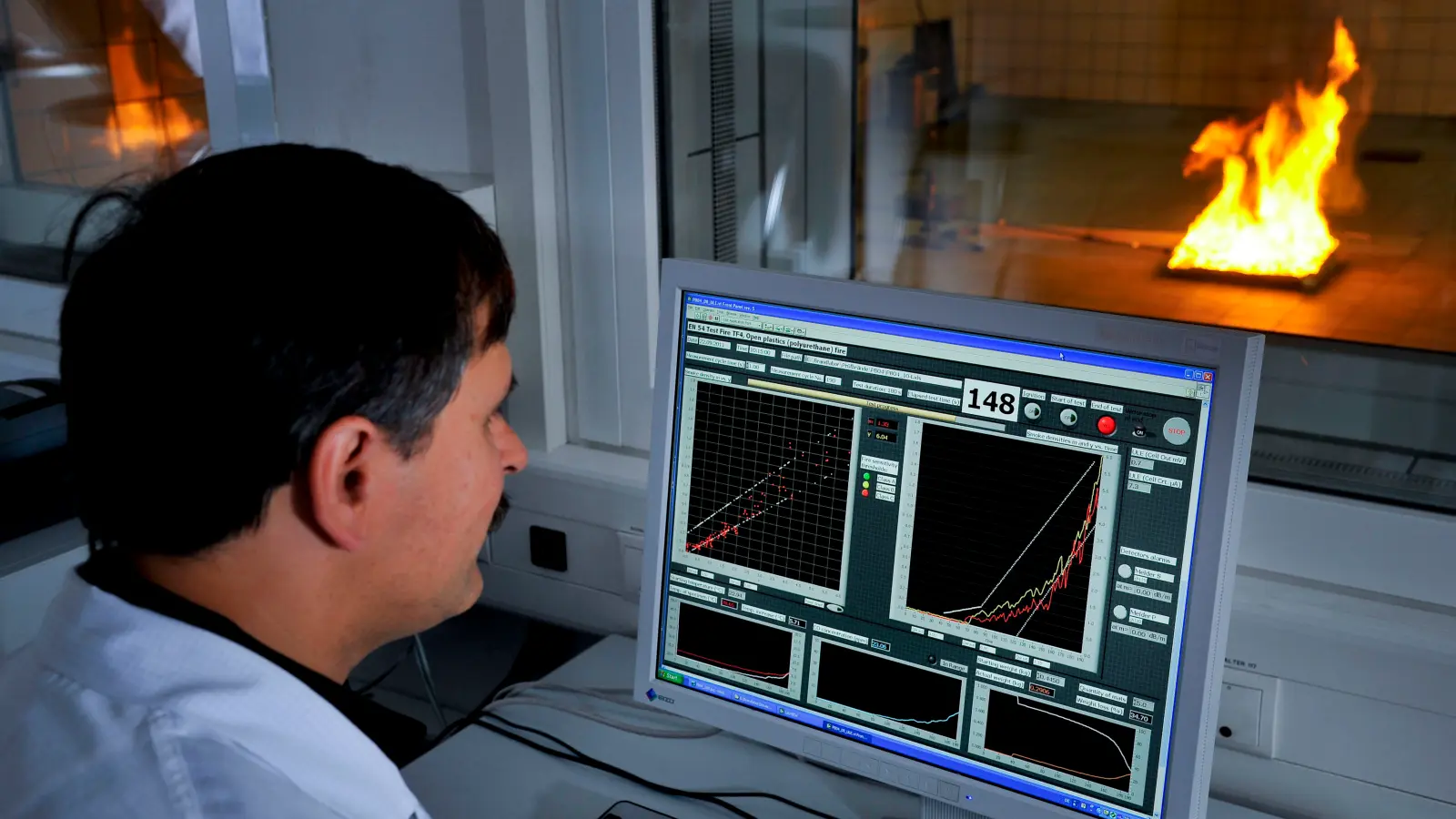 Our team at the Fire Lab ensures top quality and performs test fires according to EN54 and UL268 standards. This is a necessary step to be approved by the testing institution VdS Schadenverhütung GmbH. Before receiving the approval, every fire detection product on the market has previously passed various standard tests. These include a series of different fires that show how the detectors perform under different conditions. In order to prevent any delays in the certification process, we carry out the tests under the same conditions as in the VdS laboratory where each new product is inspected prior to the actual certification.
TF4, or test fire 4 is an example for one of these standard tests and involves burning a polyurethane plate. After setting the material on fire, the plastic develops flames within seconds and soon fills the fire lab's test chamber also with thick smoke. The entire process is observed in the control room where we monitor on screens which fire detector has triggered an alarm after how many seconds.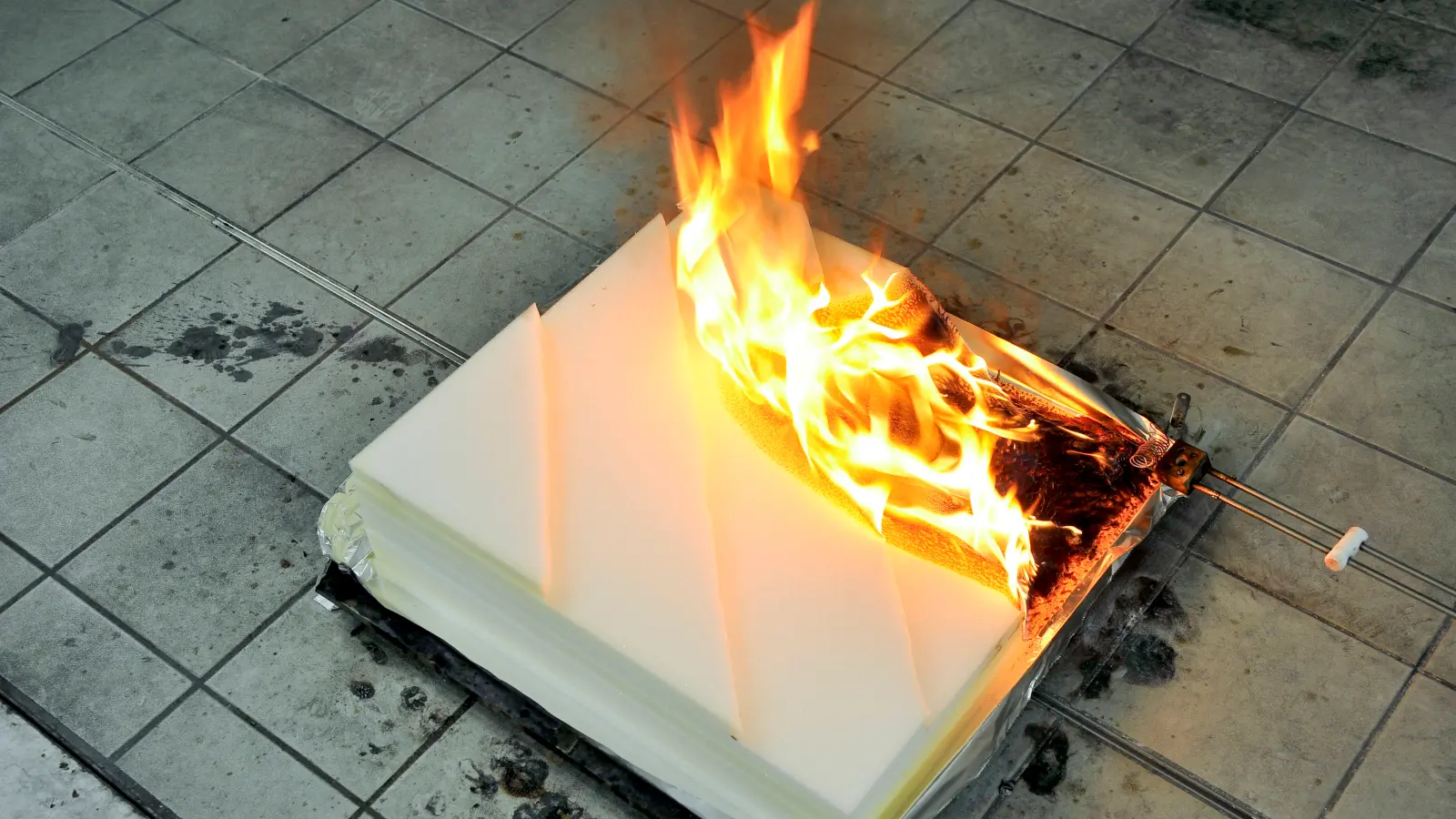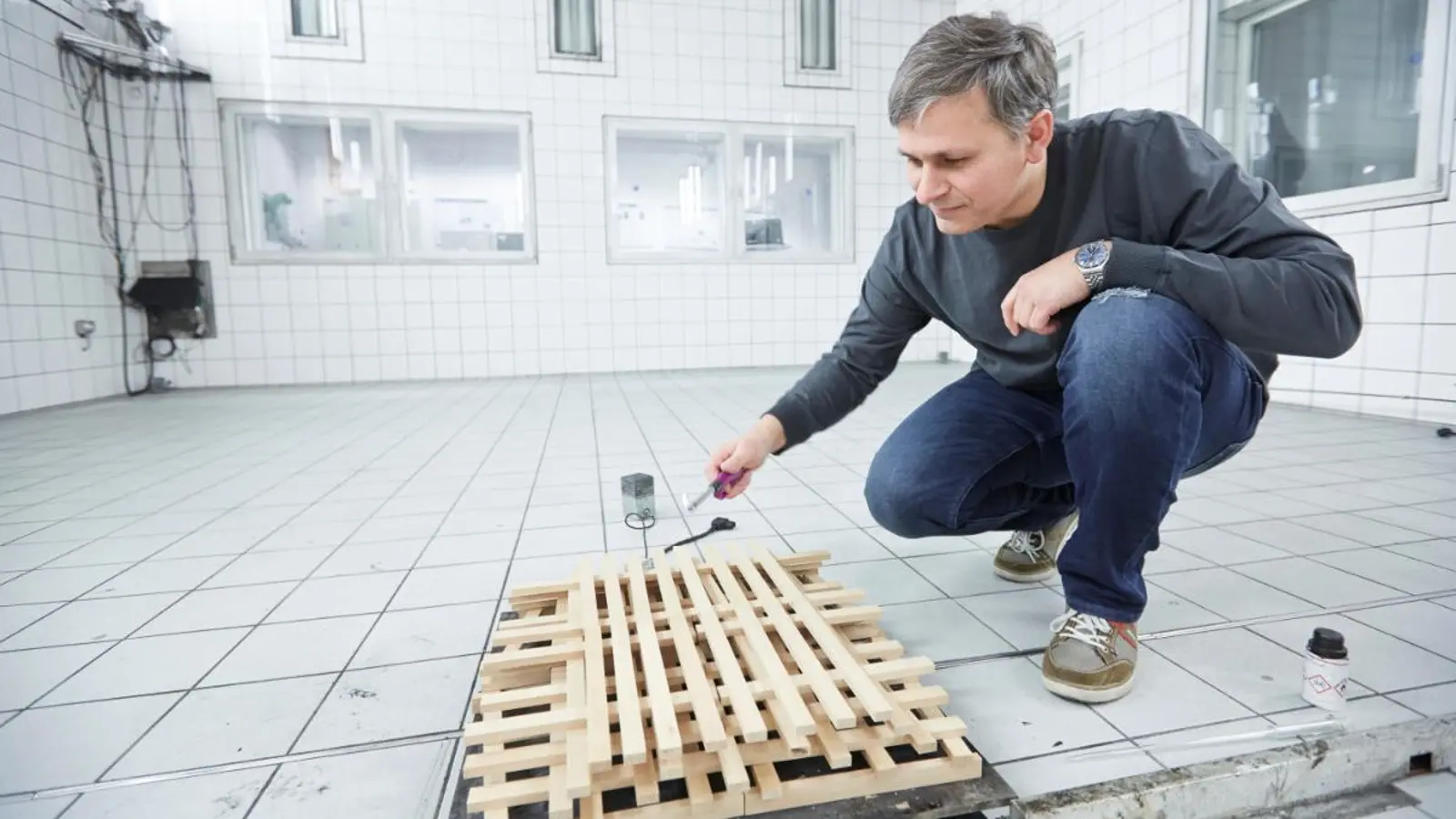 Testing resistance to disturbance values
Furthermore, at our own fire laboratory we go even beyond the specifications and carry out self-conceived tests, which are not required, but necessary to ensure the highest reliability of the detectors. These disturbance tests make sure that our fire detection systems are resistant against any external interference variables. We control if the fire detectors trigger an alarm when they recognize cigarette smoke or steam (e.g. in the bathroom or kitchen) or if they can distinguish it from a real fire.
The disturbance tests are slightly different in order to see, if the video-based fire detection AVIOTEC detects fire and smoke correctly. Direct spotlights shine into the camera and ventilators blow smoke in all directions. Photo canvases have been used to see if AVIOTEC can detect fires correctly even against different backdrops. This shows how thoroughly AVIOTEC is put to the test to prove its reliability even under difficult conditions.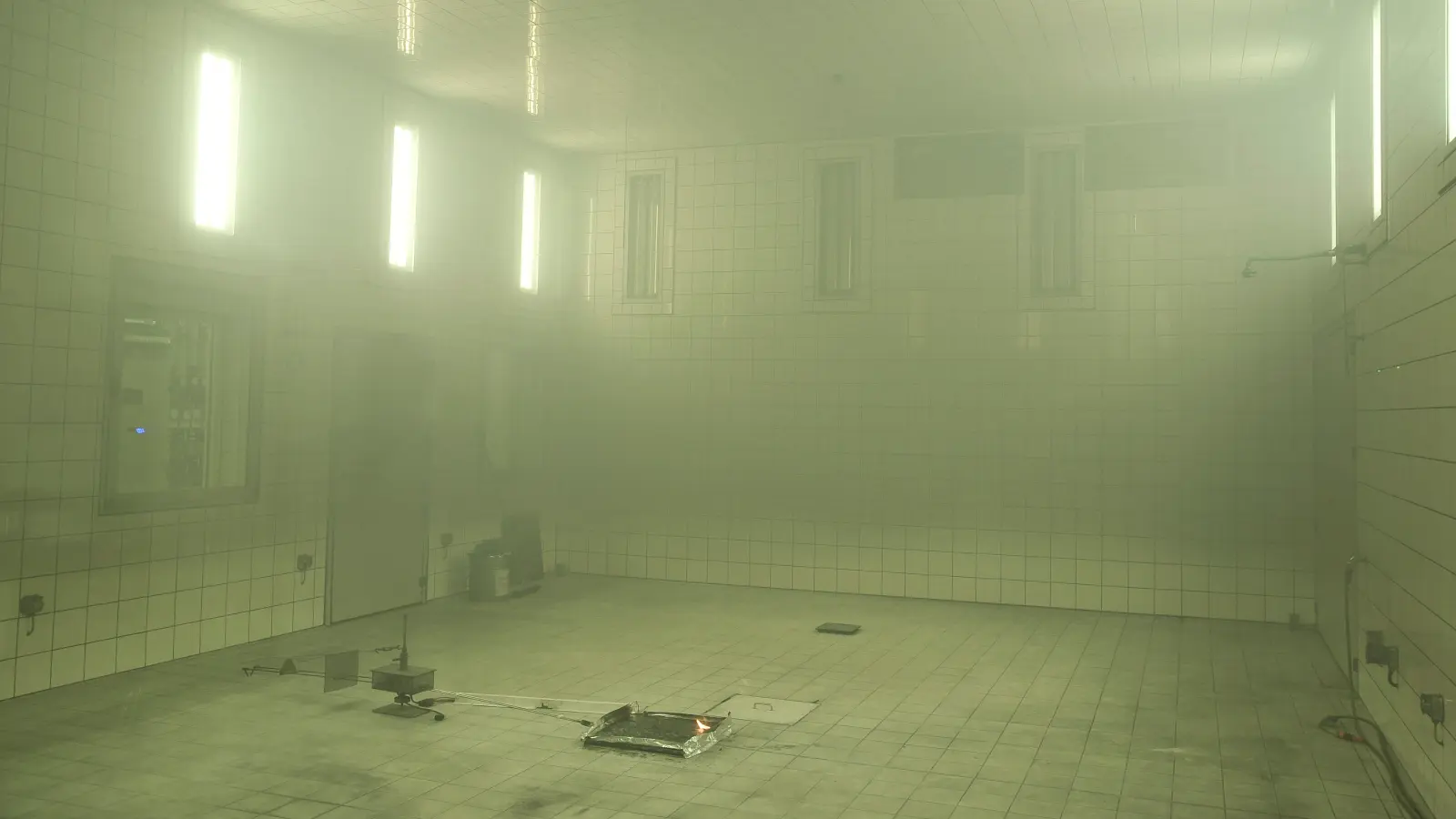 Electromagnetic compatibility and Smoke Tunnel
Besides ensuring that our fire detection systems perform in the event of a real fire, we also test emission and immunity in our internal EMC (electromagnetic compatibility) Lab. The detectors are checked for different types of emissions, e.g. radiated or conducted emission, and it must be proven that no voltage fluctuations and flickering occur. In addition, in the lab we control whether the products are immune to surge voltages, electrostatic discharge and radiated electromagnetic fields.
At the third laboratory, the Sensor Lab, we perform tests in a so-called smoke tunnel, that is identical to the official one at the test institute. Here we check our detectors' sensitivities and monitor corrosion properties, – all this to be able to offer intelligent detection and superior protection.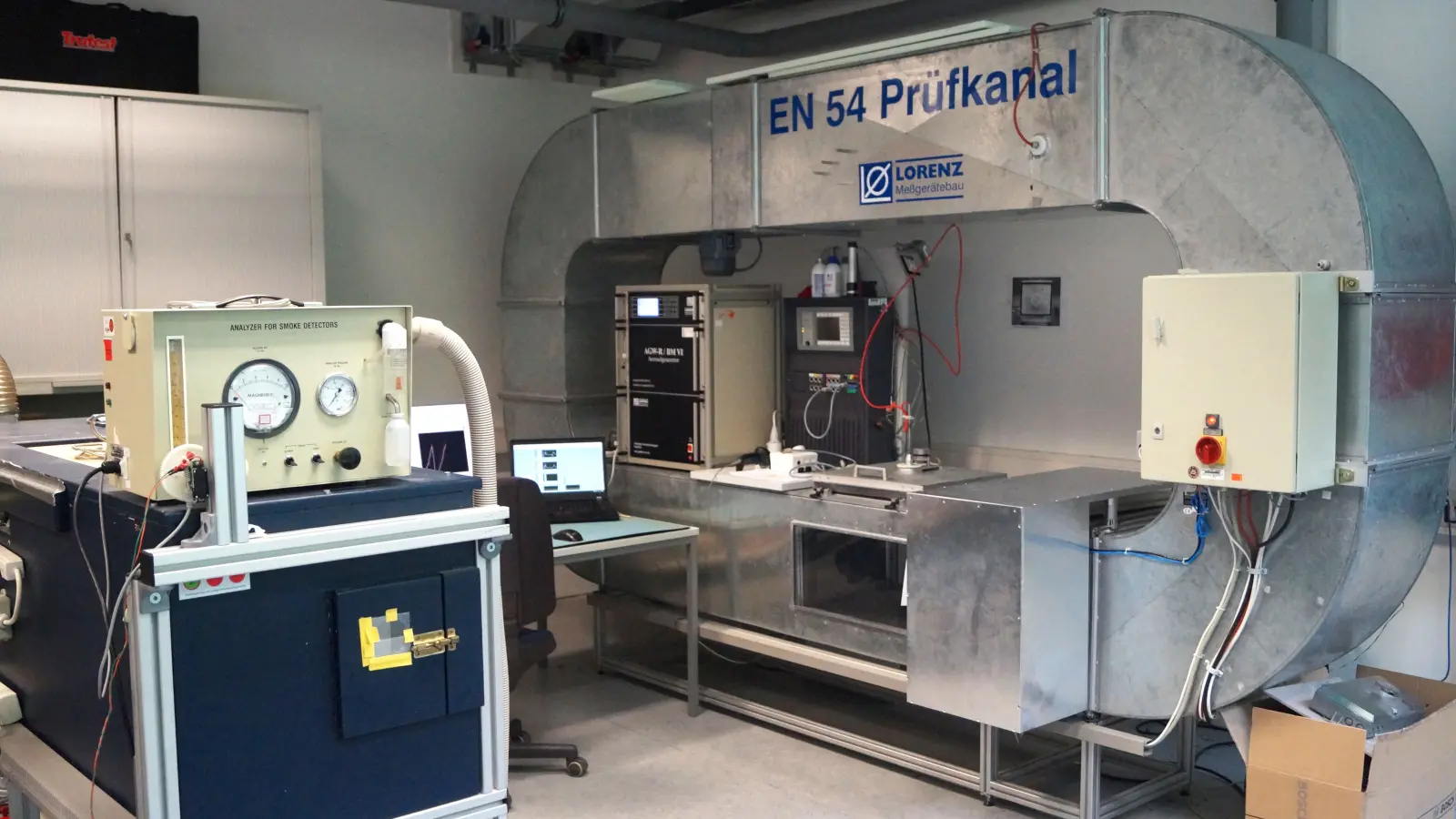 If you are a user, buyer or planner of safety, security or communication solutions, then this is your new information hub. We created this trends and technologies to generate insights, to provide information about useful trends and to support you in creating ideas for better and more efficient solutions.