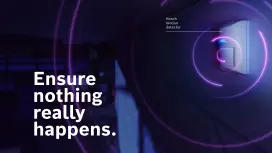 Whether you are securing a small business, a large commercial property or a high-security facility, you need reliable motion detectors that offer instant responses to intruders.
Bosch has a long history of patented, award winning performance in the field of intrusion alarm systems. Our products are extremely reliable, providing excellent catch performance, while virtually eliminating false alarms. With continuous investments in R&D, we ensure that the most advanced technologies are used in our devices. For example, our Bosch motion detectors alone hold more than 60 patents! As a result our products are not only intelligent and reliable with best-in-class detection performance, they are also easy to install and built to last, reducing installation and maintenance costs.
Excellent catch performance

Highest level of false alarm immunity

Easy to install

Built to last
Easy to install
All Bosch motion sensors are designed with unique features to speed up the installation. These features also reduce installer errors that can lead to false alarms or missed detection, thus reducing service calls.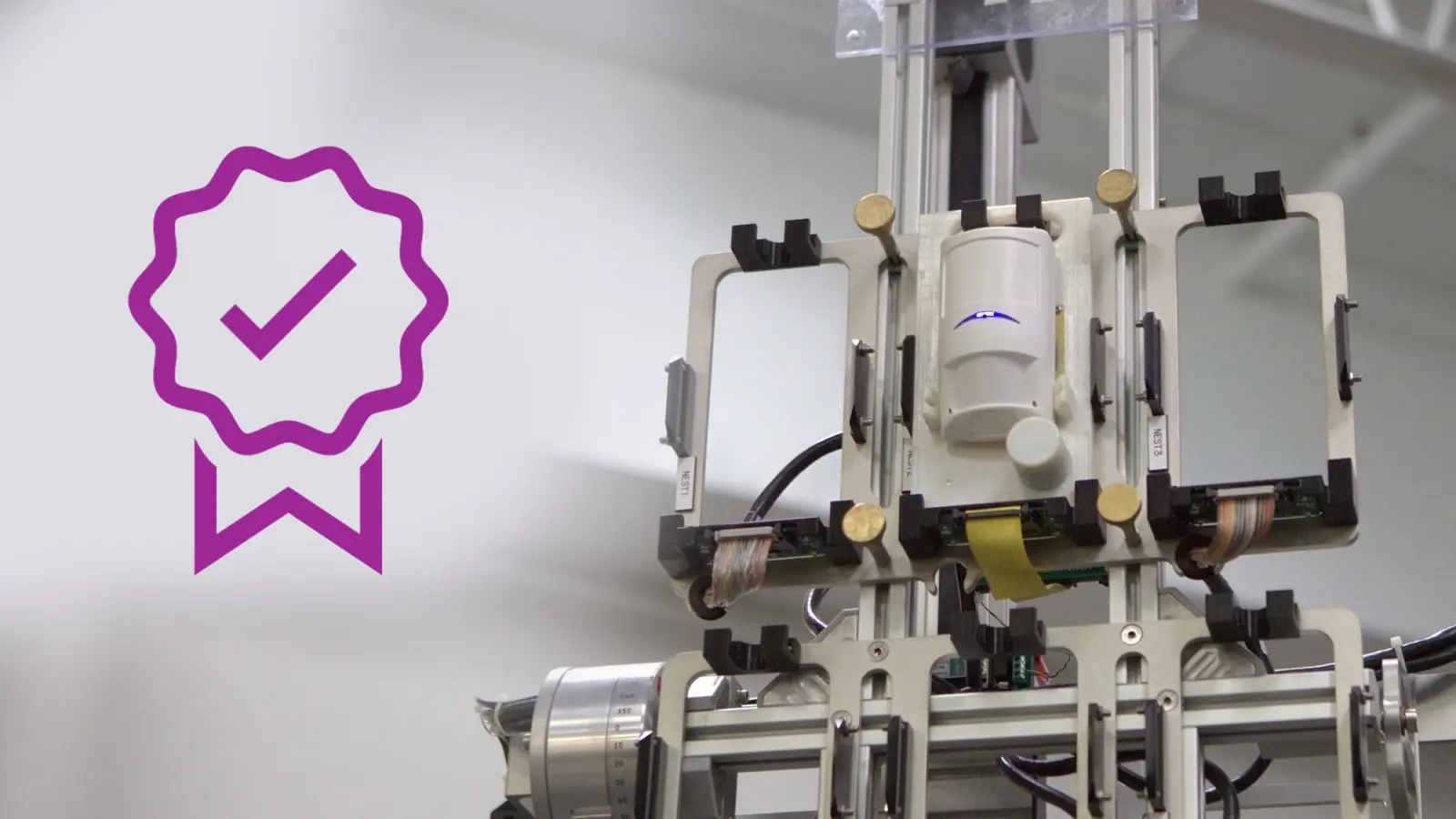 With decades of experience and a great dedication to high-quality solutions, Bosch offers products that are engineered to meet or exceed the most stringent environmental and handling requirements. This also includes significant testing in Bosch's state-of-the-art testing facility ensuring that all components of the system work as they are intended to work. With an average of 100 years between failures, it's no understatement to say that our high-quality optics and electronics are built to last.
We provide a standard 3 to 5 year manufacturer warranty on our intrusion detectors, even going up to 8 years on our TriTech motion detectors in the EMEA region. This stands as proof of our commitment to not only comply with regulations, but also meet the highest quality and reliability standards.
A motion detector for every security need
The more critical the application, the more sensitivity and coverage you need from your motion detector. For maximum flexibility, Bosch offers a choice of passive infrared sensors and dual-technology sensors (TriTech) that suit different application requirements.
TriTech raises the bar for performance and reliability
PIR detectors sense movements in an area by using passive infrared technology (PIR), which sees infrared energy emitted by body heat. TriTech detectors use dual motion technology which is a combination of PIR and microwave Doppler radar. Microwave Doppler radar sends out low levels of microwave energy and looks for a change in the signals as they return. Only when both these sensor technologies are activated simultaneously, an alarm will be triggered. With TriTech, Bosch adds a third technology for even better results with advanced signal processing. The advanced signal processing algorithm, intelligently analyzes motion for an almost instant response to intruders while knowing when to ignore false alarm triggers under a variety of environmental conditions.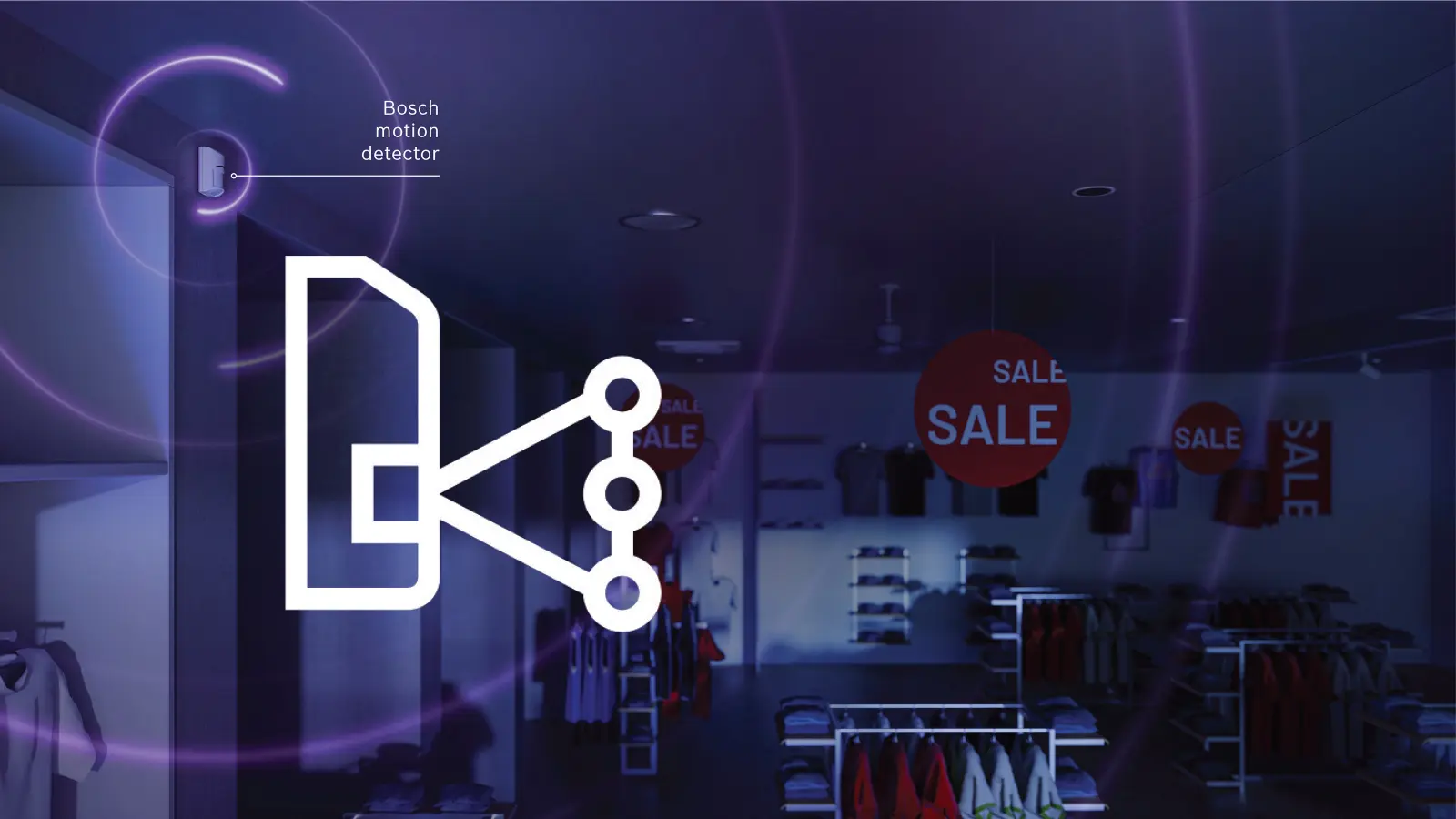 Environment
PIR
TriTech

Environment

Standard

Small animals
(e.g. rodents)

PIR

◾

TriTech

◾

Environment

Pets

PIR

◾

TriTech

◾

Environment

Difficult

Strong drafts
(cold, warm)

PIR

-

TriTech

◾

Environment

Moving objects
(e.g. hanging signs, ceiling fan)

PIR

-

TriTech

◾

Environment

High risk
(e.g. jewelry store, bank)

PIR

-

TriTech

◾

Environment

Bright white light
(e.g. headlights, direct sunlight)

PIR

-

TriTech

◾

Environment

Room temperatures exceeding 30˚ C

PIR

-

TriTech

◾
Do Bosch sensors work independently?
No, sensors are part of a security system. A control panel is needed to connect the sensors to the security system. Bosch offers different types of control panels. However, our motion sensors can also be connected to control panels from any other brand.
What is the difference between TriTech and dual-technology motion detectors?
Dual motion detectors use a combination of PIR and microwave Doppler radar technologies. TriTech detectors use a combination of PIR, microwave Doppler radar technology and advanced electronic signal processing. Only when both sensor technologies are activated simultaneously and signals meet the requirements of the processing, an alarm will be triggered.
How does PIR technology work?
PIR measures the difference in infrared energy, or heat, to look for changes in the environment. Such as an intruder entering the room. The term "Passive" in 'Passive Infrared Technology' implies that these detectors only observe their environments; they do not send out signals or beams of energy.
How does Microwave Doppler Radar technology work?
Doppler Radar transceivers actively sends out low levels of microwave energy and look for a change in the signals as they return. If there is no movement in the area, the signals received will be stable, if there is movement in the detection area the signals will change.
What to take into consideration when mounting the detector?
Bosch motion detectors work best when mounted vertically, as this ensures full optical coverage of the area. To help with this, the detectors come with an integrated bubble level that can assist with alignment. The mounting brackets are also available to correct imperfections of mounting surfaces.
Why would I need a ceiling mount detector?
A ceiling mounted motion detector is necessary if there are obstacles that block the view of detection of a wall mounted motion detector. Such obstacles may be office cubicles, store shelves, and counters. Bosch offers low profile and high profile ceiling detectors in the colors black and white.
What certifications do Bosch motion detectors comply with?
You can find the certifications in the technical product information, i.e. data sheets, which you can all find in our online product catalog.
Where can I buy Bosch motion detectors?
You can buy our motion detectors from specialized dealers and distributors, or become a direct customer from a certain value upwards. You can find the addresses of our dealers with the Bosch dealer locator.
What can I do if I encounter installation problems with Bosch motion detector?
If you purchased the detector from a specialized distributor, please contact their customer support. For those who are direct customers of Bosch, our expert technical support team can be only reached via email, in this document you will find the right e-mail address for your region.