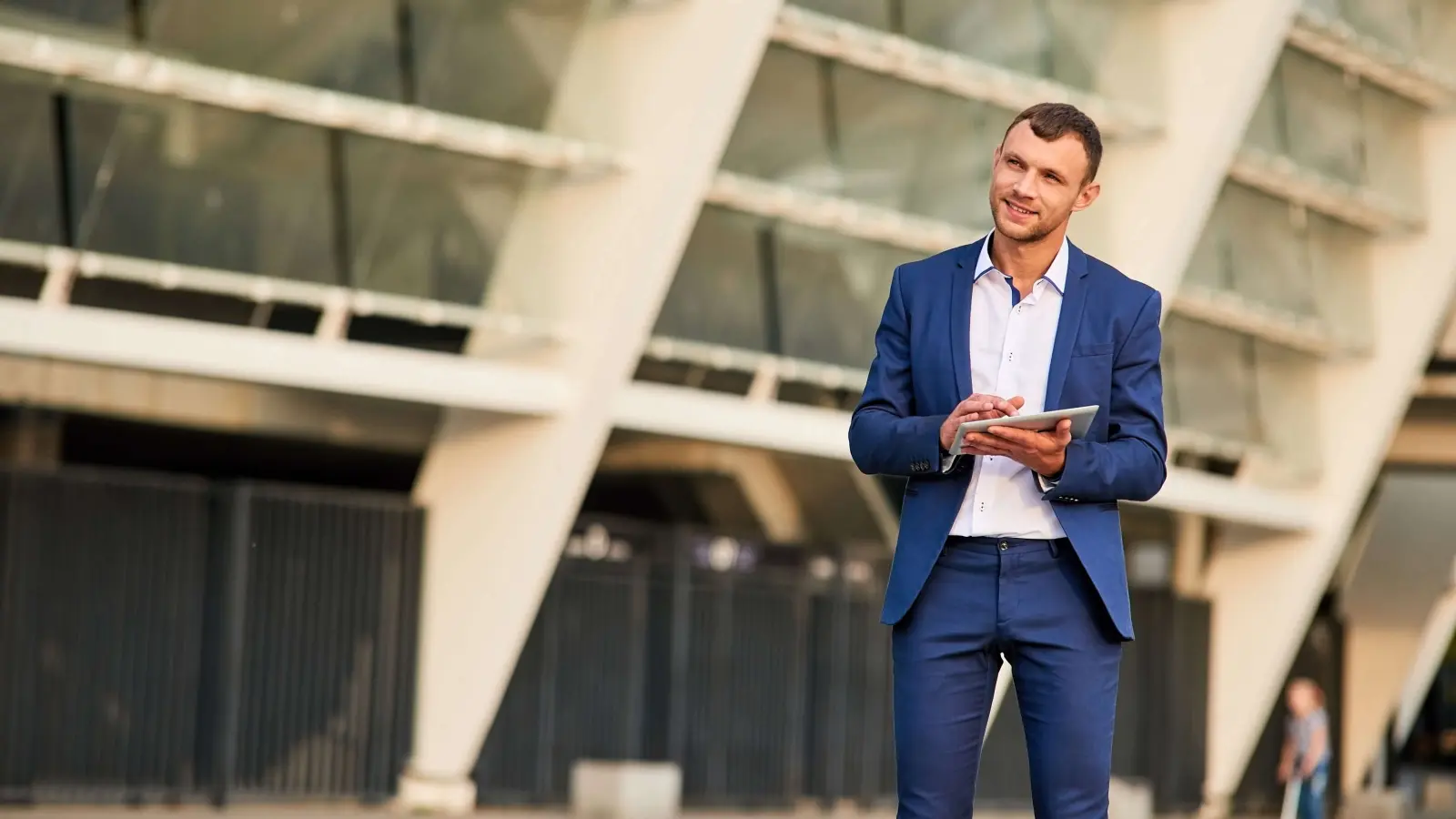 Two system integrators in Latin America explain how they are impressing every customer and winning more business with cutting-edge technology. Remote, IoT-driven connectivity between fire panels and devices offers unprecedented high standards of safety and efficiency.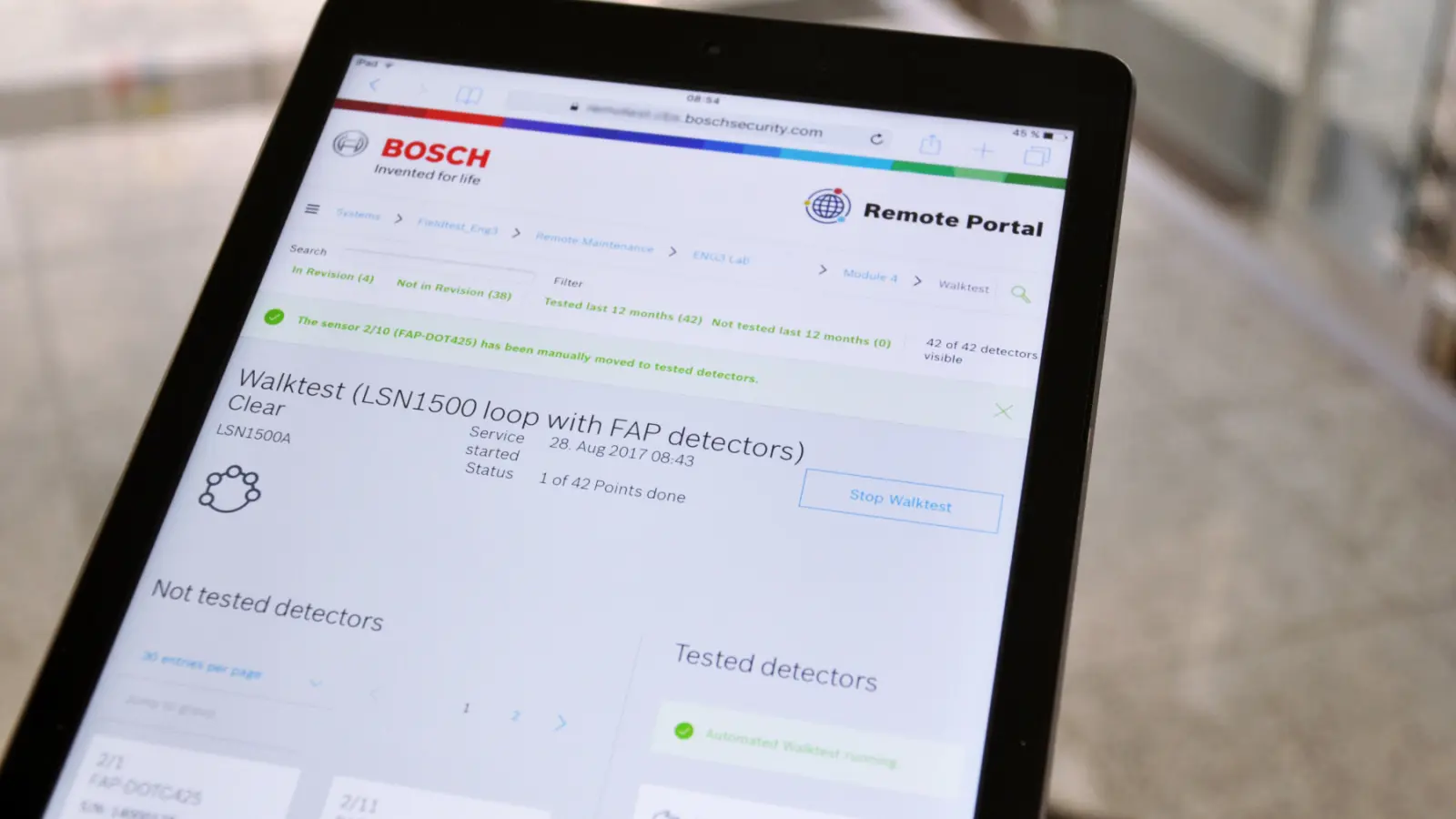 Until now, fire safety system integrators traveled frequently as part of their regular workdays. Installation, maintenance, and updates of fire panels and peripherals all had to be done on site. Thanks to the Internet of Things (IoT), this valuable time can now be saved. Secured cloud-based data storage with continual access means system integrators can conduct many of their regular fire safety services for every customer, across multiple sites, from afar. Bosch Remote Services provide on-site safety and business continuity around the clock with transparent, fast, and highly reliable IoT-driven monitoring providing real-time data such as device health, battery status, and event history.
System integrator companies J P Service Ltda in Jundiaí, São Paulo and Alince Sistemas de Alarmes Ltda in Curitiba, Parana, share the typical challenges of offering fire safety services to their customers, and how Bosch Remote Services address them. The new IoT-based system helps them impress every customer – and even win new business.
J P Service Ltda manages several Bosch fire safety systems in various locations. Remote Services offers them multiple advantages. Their system integrators can maintain and update these systems reliably and efficiently while decreasing distances they would normally travel to their customers' sites. Their customers can now enjoy the security of 24/7 fire safety monitoring, business continuity and even cost savings with the innovative technology.
Efficient monitoring and maintenance from a distance
One customer is a chemical plant in Londrina, in the south of Brazil, 520 km away from their own business location. The plant is a hazardous environment, producing highly flammable and combustible products, such as fertilizers. Some years ago, JP Service would never have won such a customer. The distance and time needed to reach the plant would have eliminated any realistic chance for them to provide fast and reliable fire safety services to a high-risk site.
This is no longer an issue. Safety managers on the chemical plant first needed to be convinced that fire panel monitoring could be done from a distance, without constant physical, hands-on maintenance. Now they have seen how well the technology works and have observed that Remote Services provides even better maintenance of their fire panels. Marcelo Zampieri, the Bosch expert for this project, says, "The customers are impressed with the 100% uptime, full-time monitoring of events, and fast response to any failures."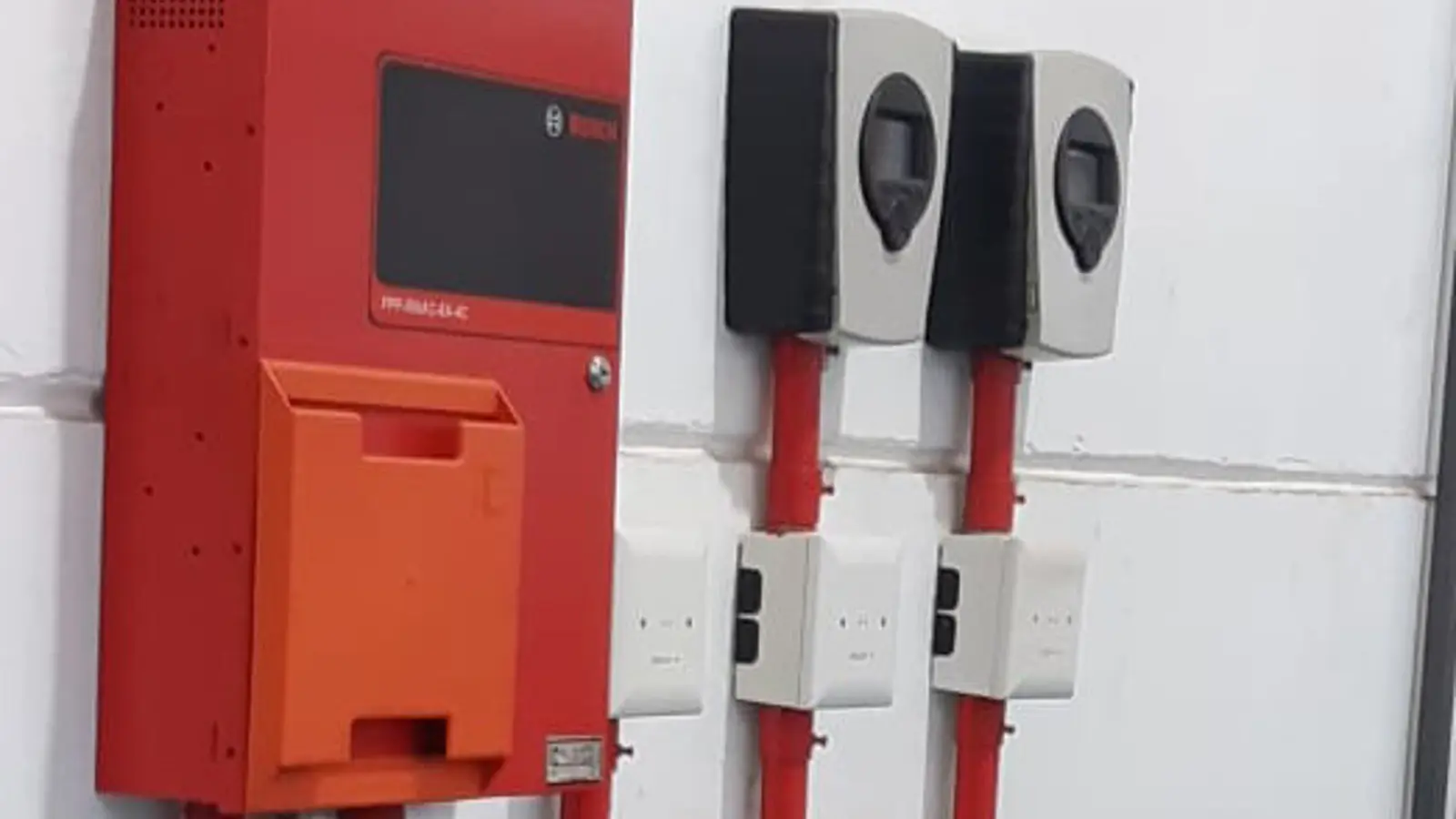 An innovative solution that is easy to install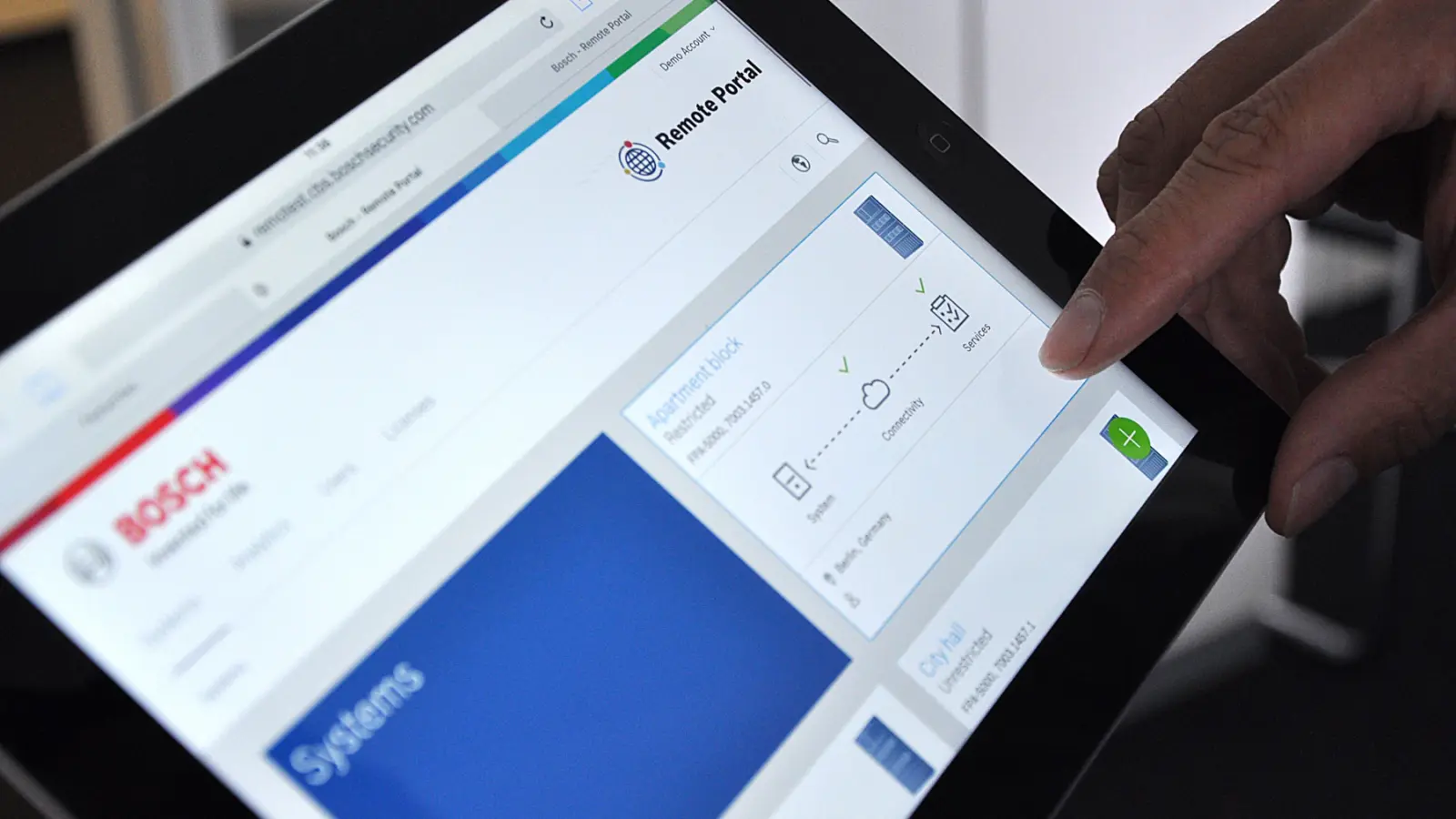 A consumer goods factory in Vinhedo chose JP Service Ltda as their service integrator as they were so impressed with the latest IoT-based solution they offered. The customer was initially concerned that the sophisticated features would make integration complex. JP Service's system integrators demonstrated the simple, quick installation. Using an internet connection and a Remote Services license, it takes just 30 minutes.
Bosch Remote Services links a customer's fire alarm panels and devices to the service integrator by collecting data then storing this information in the secured cloud. The system sends alerts from the cloud directly to individual devices, whenever an incident occurs. The customer, Natanael Scupinari, is highly impressed with the automation of safety services at the factory, and the customized workflow. He knows he can trust the secure, remote transfer of data to the relevant staff in case of alarm or fire panel defects.
He says, "The implementation of Remote Services allows us to inform the emergency and security team what is happening in the alarm system, and the maintenance team to solve problems remotely. They can also plan corrective interventions in advance." Remote Services helps his teams respond to such events faster than ever before and provide even better maintenance of their fire safety equipment.
Increased safety with full-time monitoring
Hélio Rodrigues da Silva Junior is responsible for the security and safety of a tower block housing both commercial and residential premises. On workdays, his team of maintenance workers are on hand should any incident need their attention. On weekends and public holidays, however, he is short-staffed. Getting hold of technicians so they can attend to any fire panel defects or respond to alarms is more difficult, which leaves gaps in safety coverage.
Da Silva was shown the Bosch Remote Services by JP Services system integrators. His investment in the solution paid off. He was impressed with the quick response to failure by the Industry 4.0 technology and that it offers greater security for the whole building in São José dos Campos with full-time monitoring. Efficiency has also been improved: Optimized maintenance planning is now possible thanks to information that is available 24/7 through the remote portal. This means corrective maintenance interventions carried out by da Silva's technicians have been greatly reduced.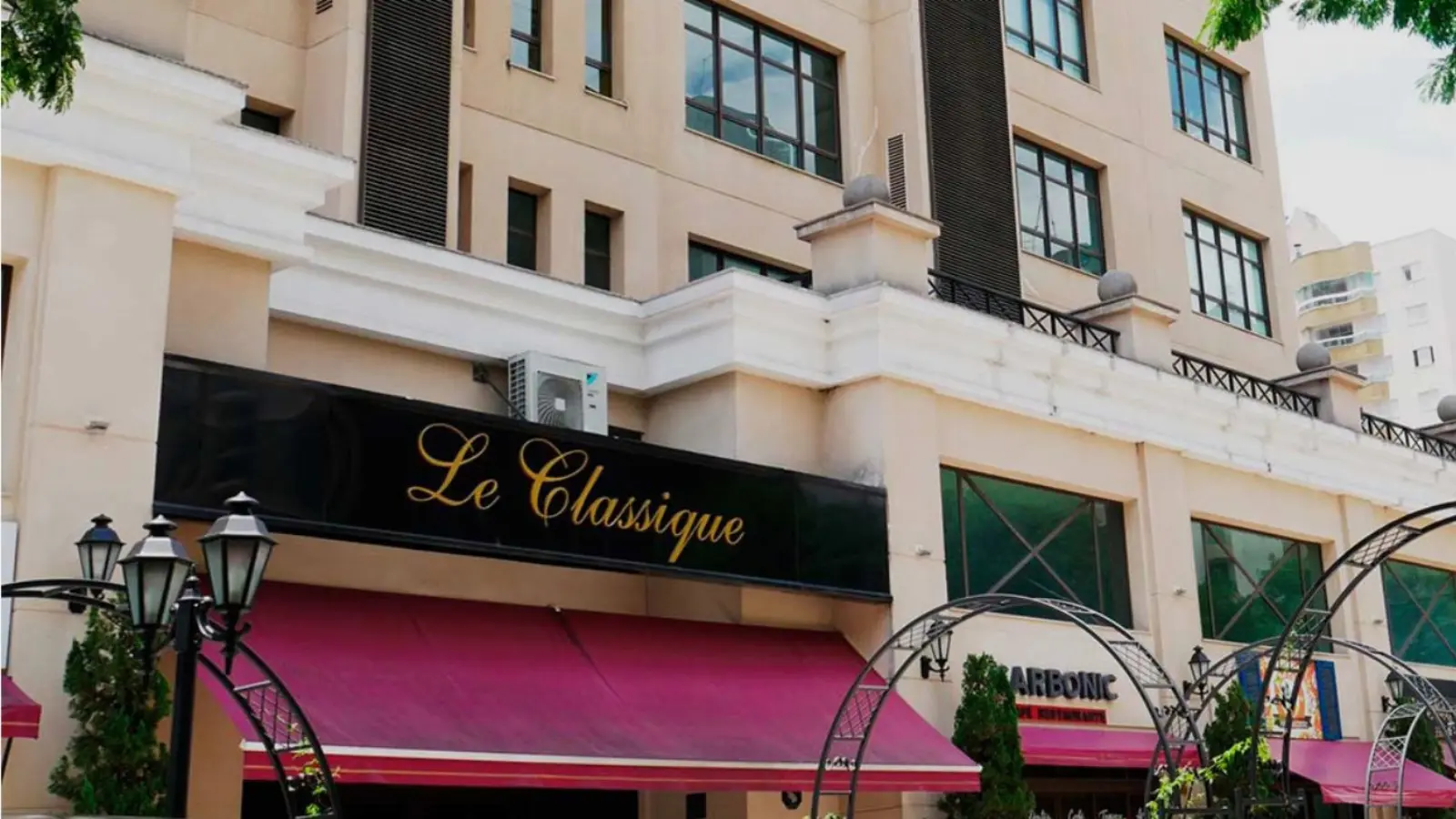 Gaining new business by meeting requirements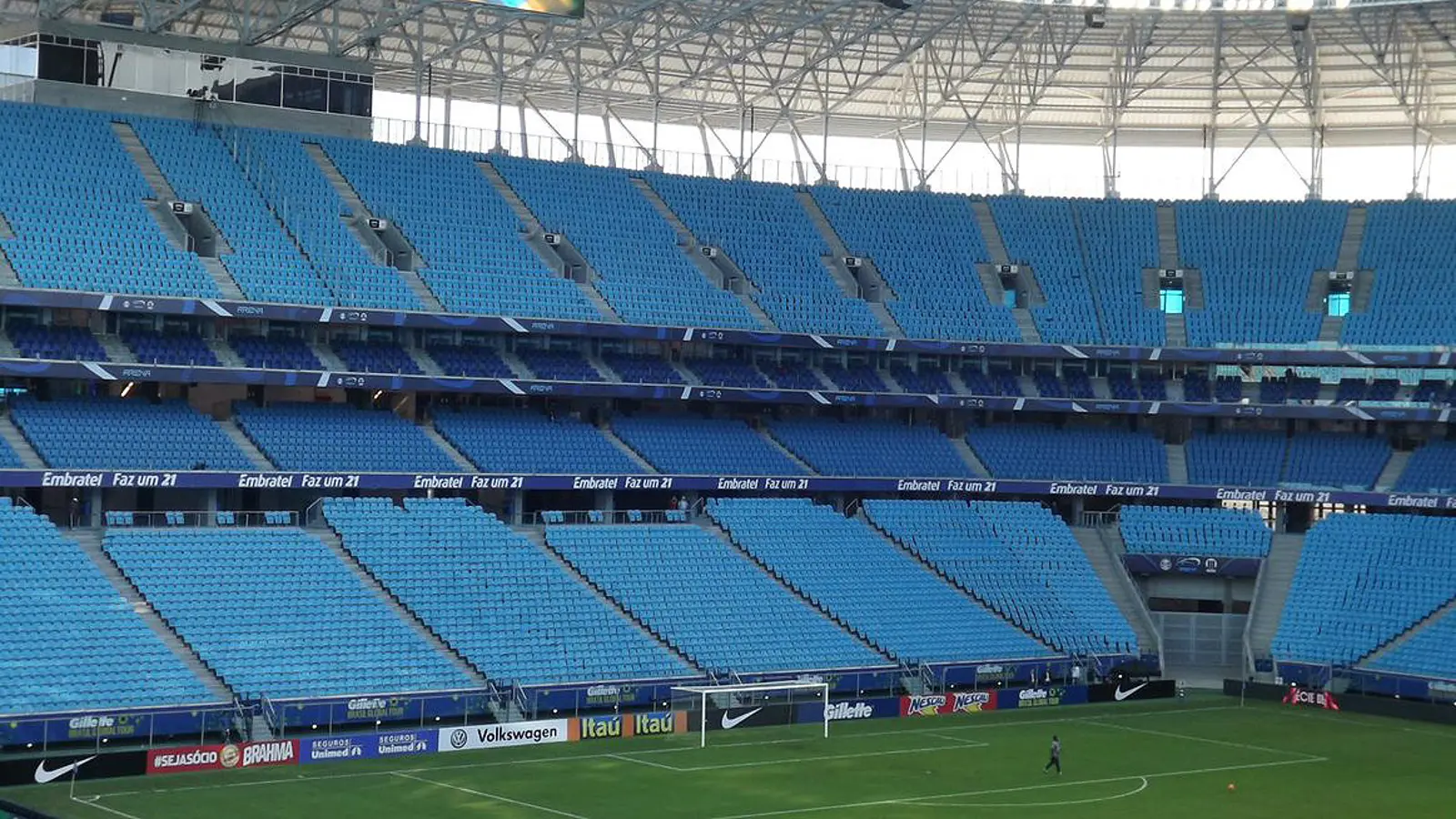 Alince Sistemas de Alarmes Ltda, has also gained additional business by offering customers Bosch Remote Services. One of their customers is a large, multi-use stadium in Porto Alegre, capital of Rio Grande do Sul. It is the 7th biggest soccer arena in Brazil. With a capacity for over 55,000 people, it is used as a major live music venue. The complex houses a conference center, a mall, a condominium and parking lot. Normally, to cover the crowd safety requirements of such a huge area, maintenance staff must be employed full time, in case of issues with any of the site's 5,000+ fire alarm panels or to respond quickly to alarms.
Now technicians can access on-site data without having to visit the stadium. Remote Services lets them monitor all fire alarm panels from a distance and informs them of any incidents they need to respond to, while keeping the customer informed of the latest status.
For system integrators, being able to offer their customers Bosch Remote Services creates diverse opportunities to gain new customers, regardless of location or the type of building they manage. The IoT-based solution can be specially customized for any setting that requires fire alarm systems to be installed.
Continual monitoring of events, fast response times to alarms or fire system defects, and fewer false alarms, mean business continuity is barely interrupted. This increases efficiency of workflows and cost savings.
Customers and system integrators both enjoy peace of mind with the transparency, 24/7 monitoring and instant alerts generated by the IoT-enabled services – and, of course, the durable, high-quality standard of Bosch technology.
If you are a user, buyer or planner of safety, security or communication solutions, then this is your new information hub. We created this trends and technologies to generate insights, to provide information about useful trends and to support you in creating ideas for better and more efficient solutions.