It is a long success story: For the past century, Bosch has been continuously striving to meet one of humankind's fundamental necessities – safety. One hundred years on, this long-standing commitment is being driven forward under the Bosch Building Technologies name. Yet that essential goal remains precisely the same: offering the very latest technologies, while correspondingly setting new standards and pushing the boundaries of what is possible.
Founding as emergency call center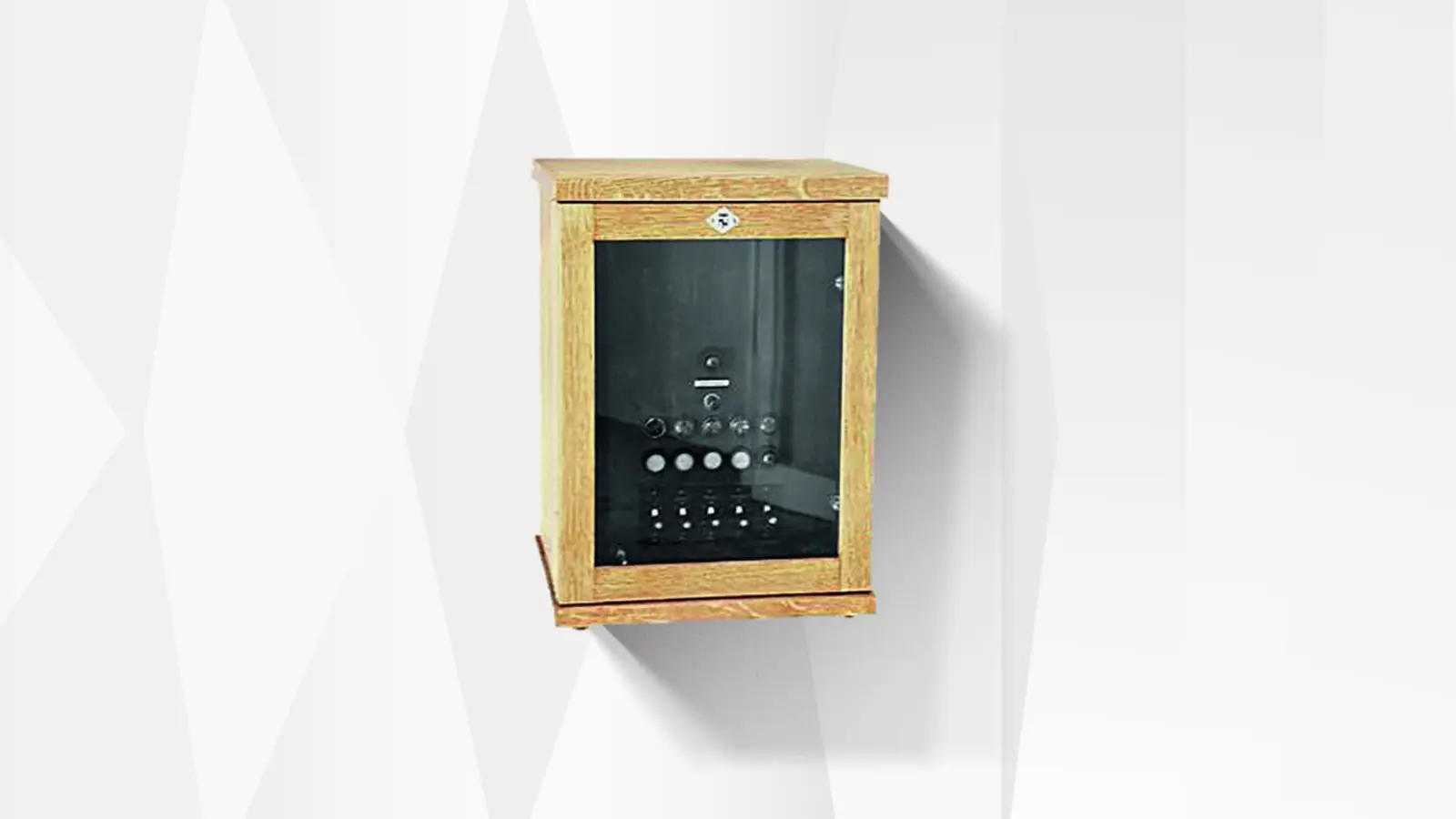 Everything begins in 1920 with the foundation of an emergency call center in the German port city of Hamburg. Given the possibility of reporting emergencies, there is an almost tangible overnight improvement in safety from the elementary threat of fire. The emergency call center is the first of many innovations that Bosch Building Technologies will introduce over the following century. It is not only the fire sector that continues to develop over the decades. Bosch's ever-increasing technical innovation drive also advances in further security areas.
Expansion to other security areas
In 2001, the company acquires Detection Systems, a leading U.S. manufacturer of electronic security equipment. The security range offered by Bosch is becoming increasingly comprehensive. From 2002, the security products and services are extended with video technology. Thanks to the acquisition of Philips Communication Security Imaging, Bosch already has some expertise in video security, high-quality video security cameras, electro acoustic and conferencing systems. The expanded division is renamed Bosch Security Systems.
With the addition of Telex Communications in 2006, Bosch's communications portfolio is strengthened. The enlargement of the product offer is developed with Bosch Security Systems offering integrated solutions. These are used, for example, in soccer stadiums during the firstever soccer World Cup to be staged on the African continent, taking place in South Africa in 2010. Bosch supplies not only the audio systems but also video security and fire alarm technology.
Hundred years of continuous growth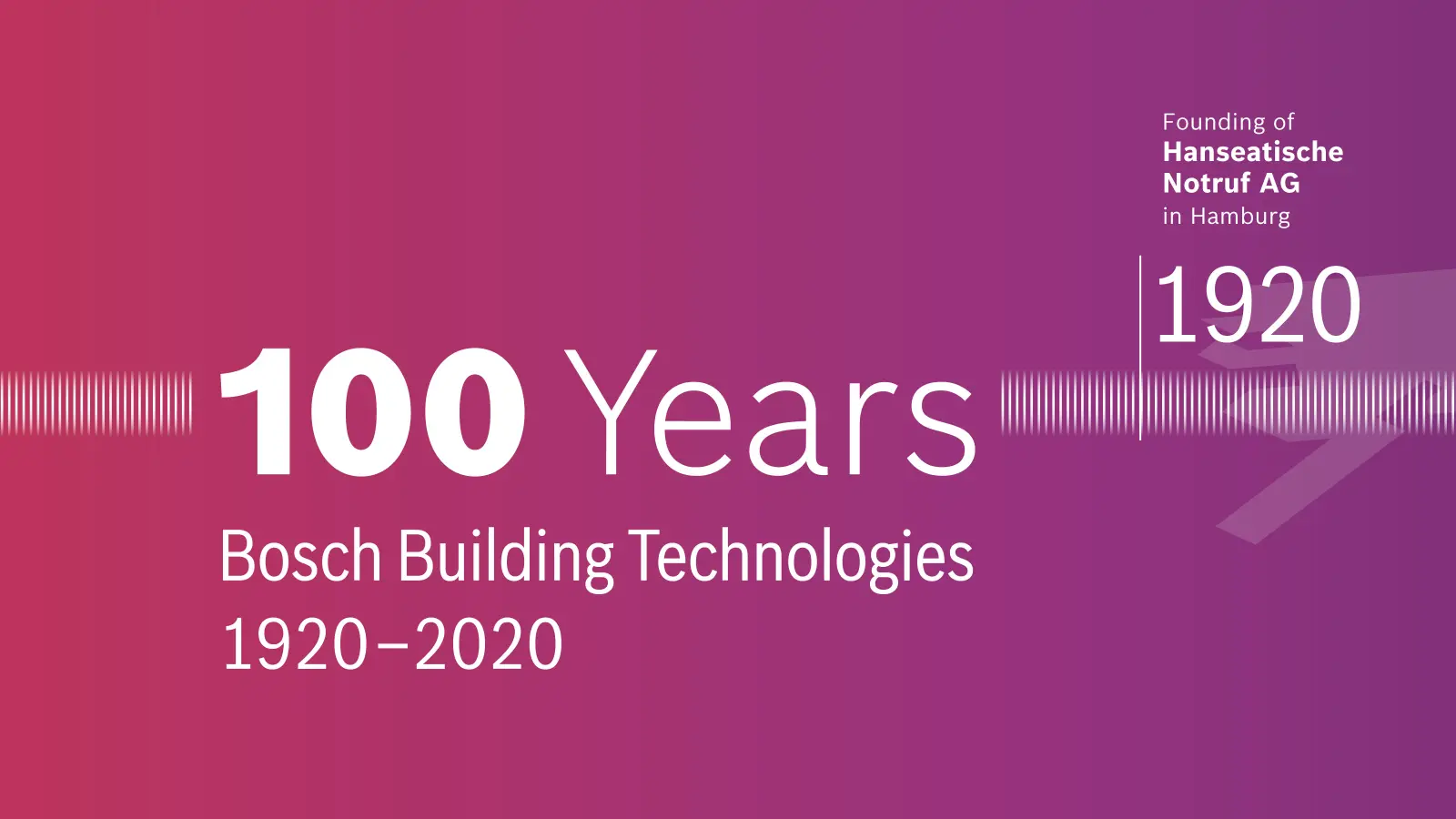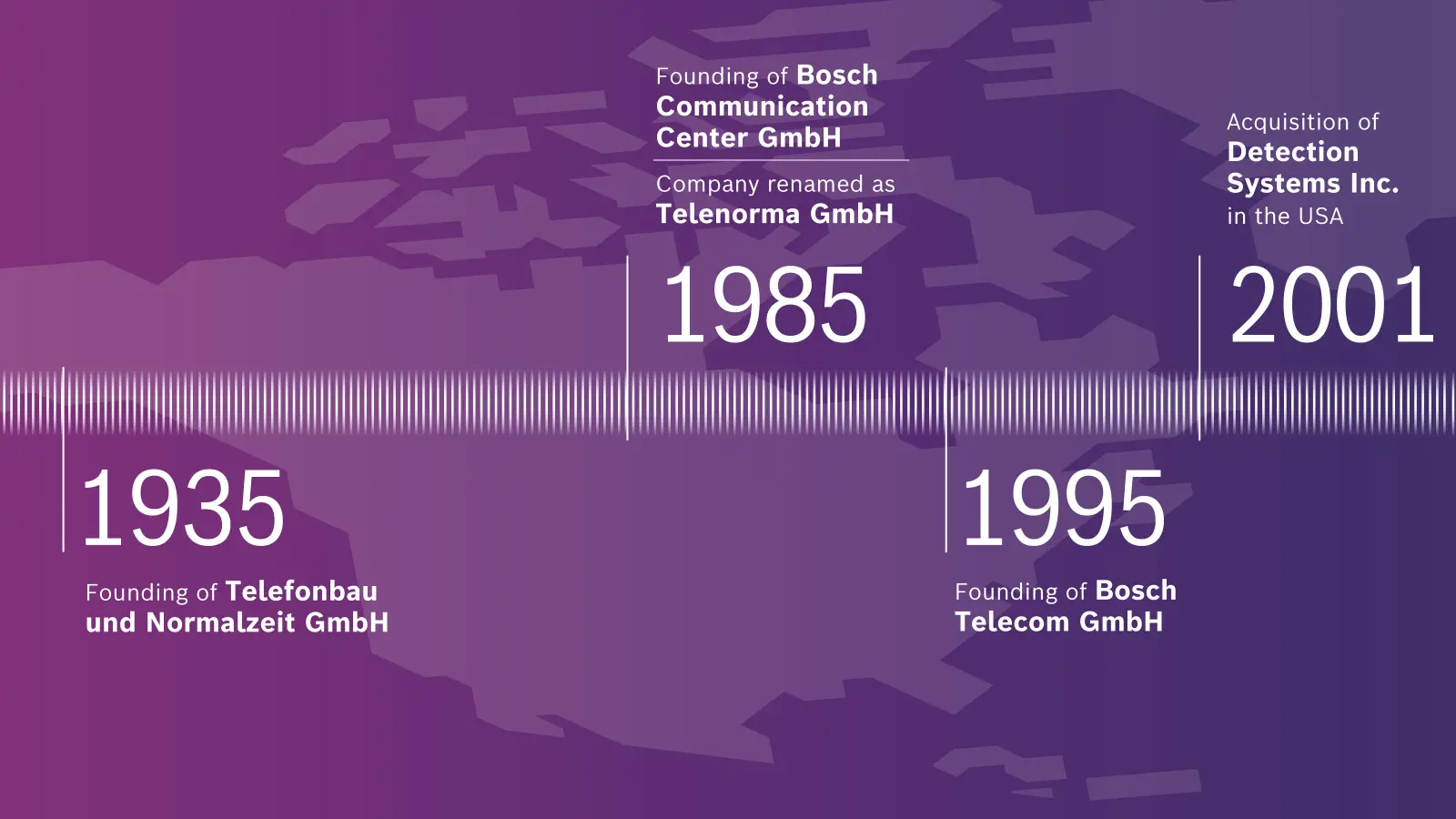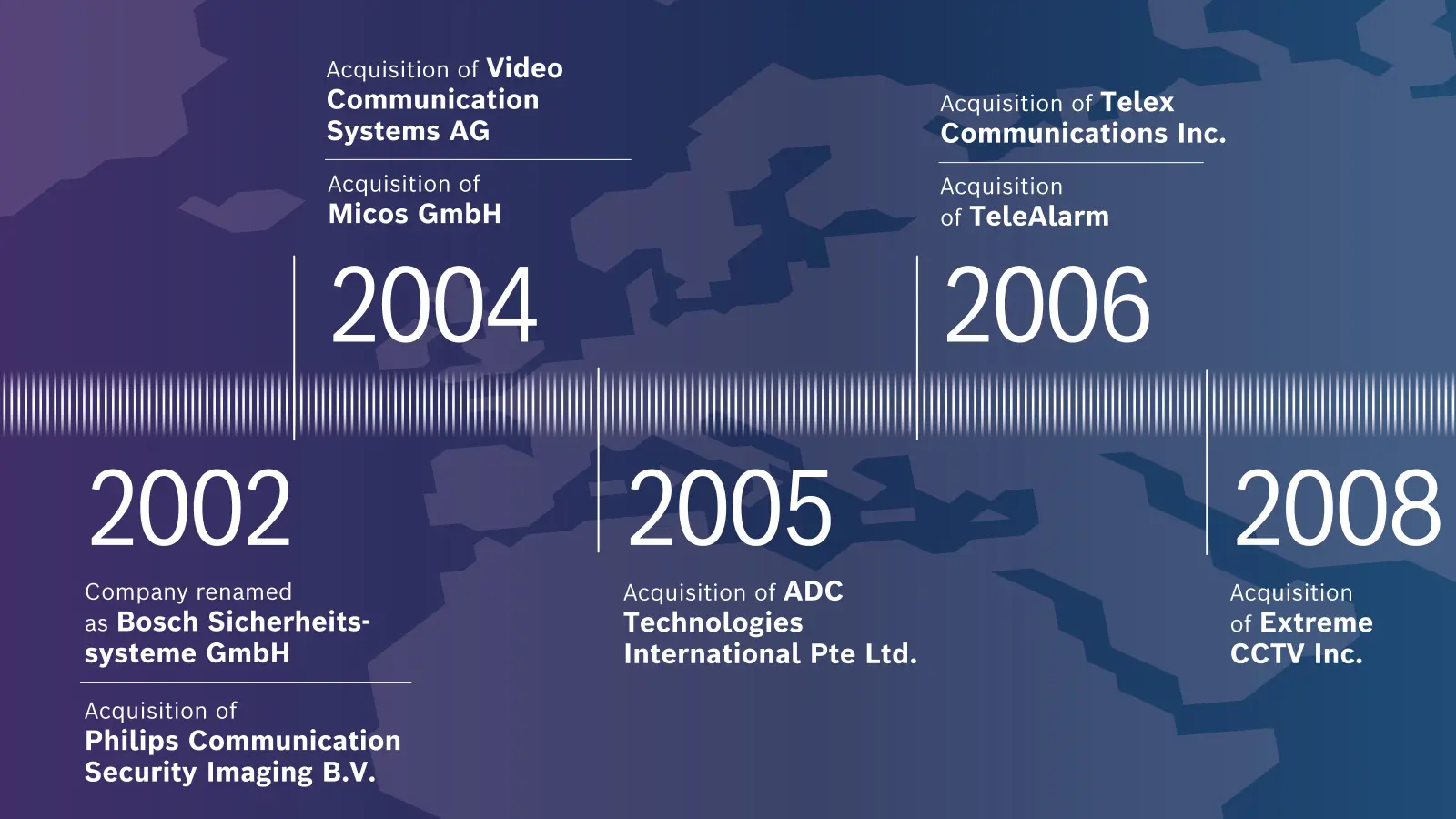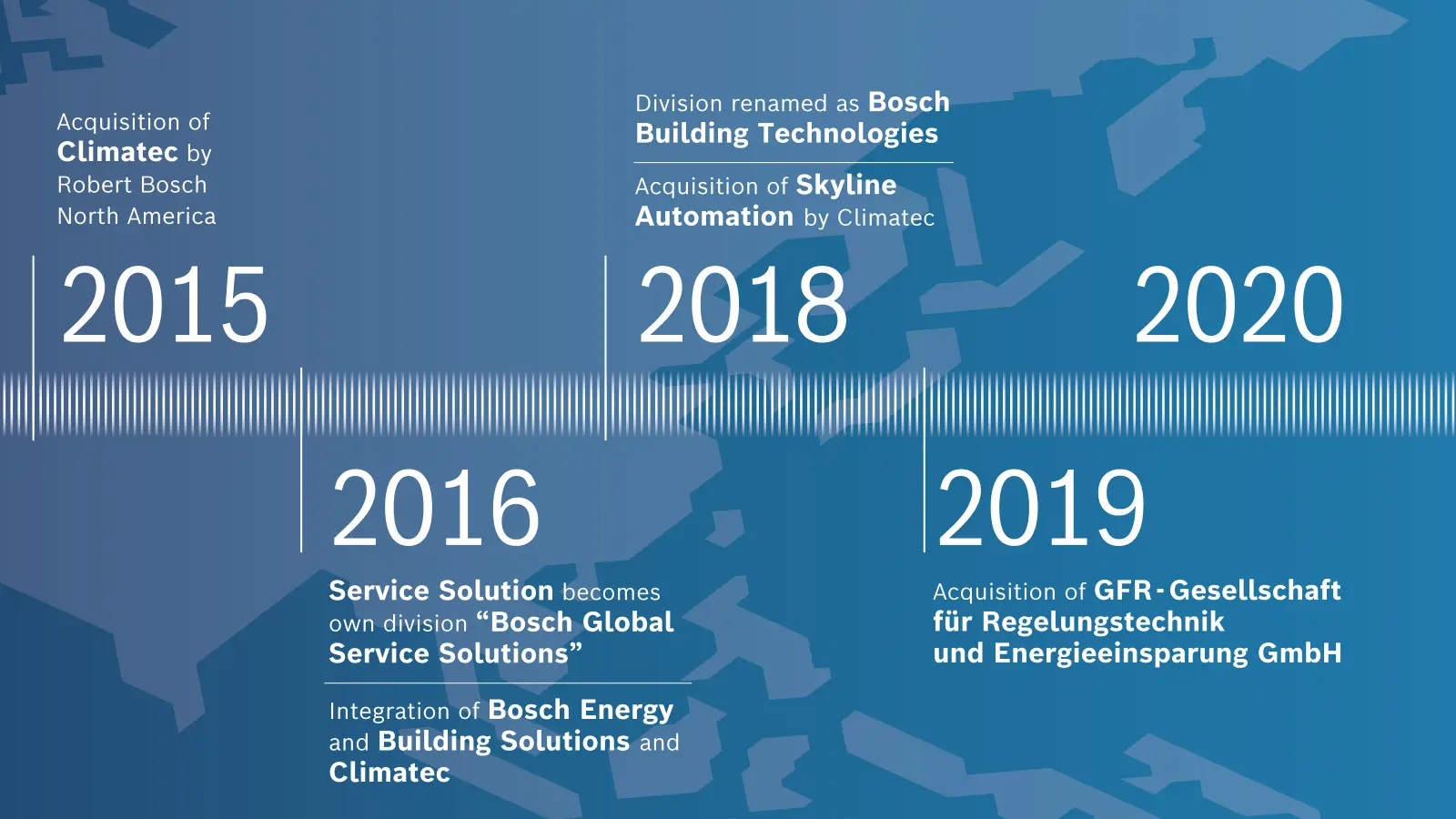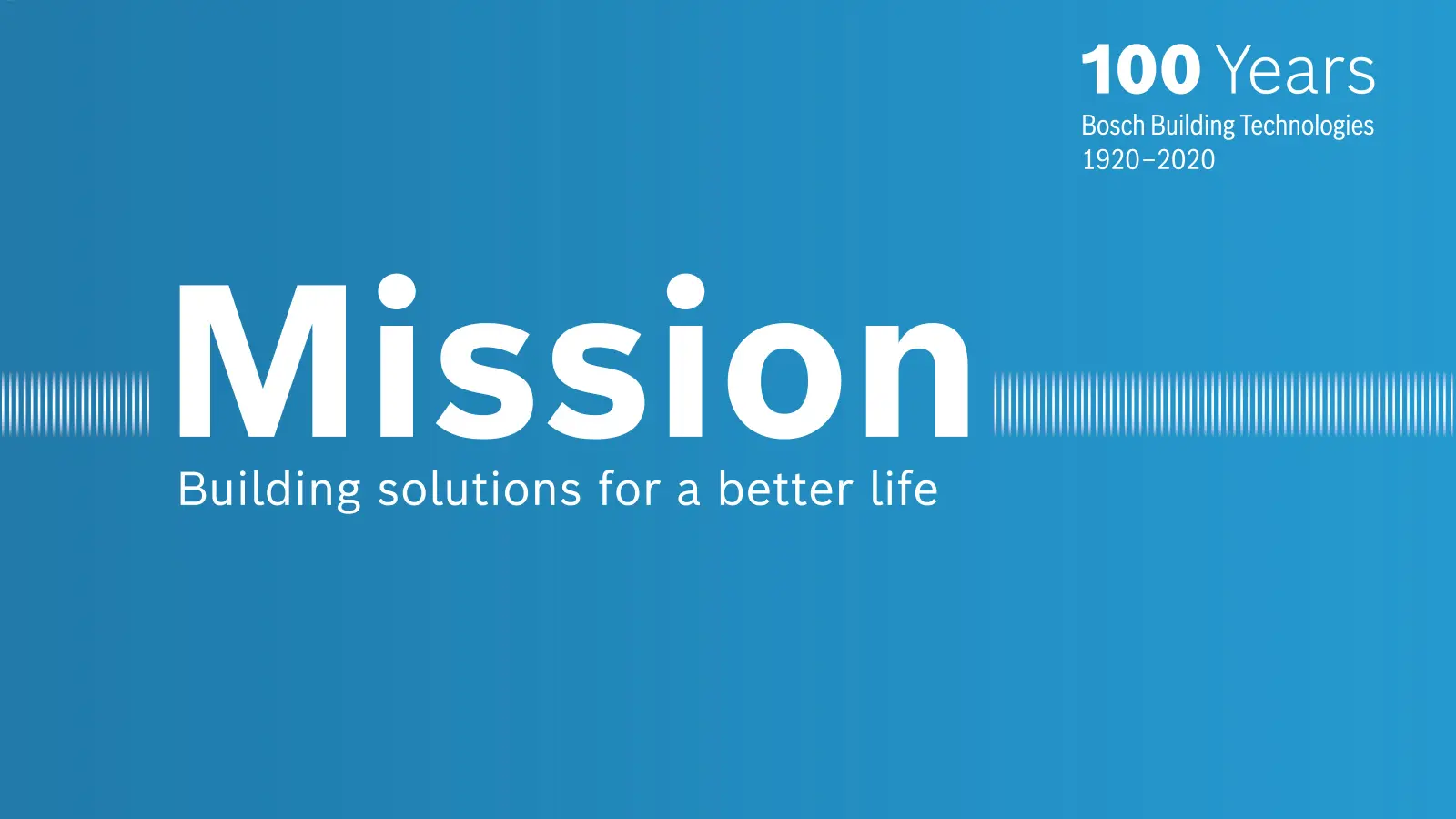 Integration and building solutions
What applies to colossal stadiums can also be integrated into other buildings such as airports, shopping malls and manufacturing sites. With the acquisition of Climatec in 2015, Bosch strengthens its business with customized solutions for building automation, security technology, and energy efficiency. This sets a solid foundation going forward, offering tailormade solutions and services on a global scale. It is therefore only logical that the division is renamed Bosch Building Technologies in 2018 – as a result of visionary decisions, pioneering inventions, and up-to-date intelligent networking. A key fundamental success factor of this Bosch division is based on the best possible interaction of integrated solutions.The concept of implementing these solutions together with powerful, reliable partners is as important as Bosch's own innovations. This is teamwork in the best sense of the word – and is becoming increasingly important today as well as in the future.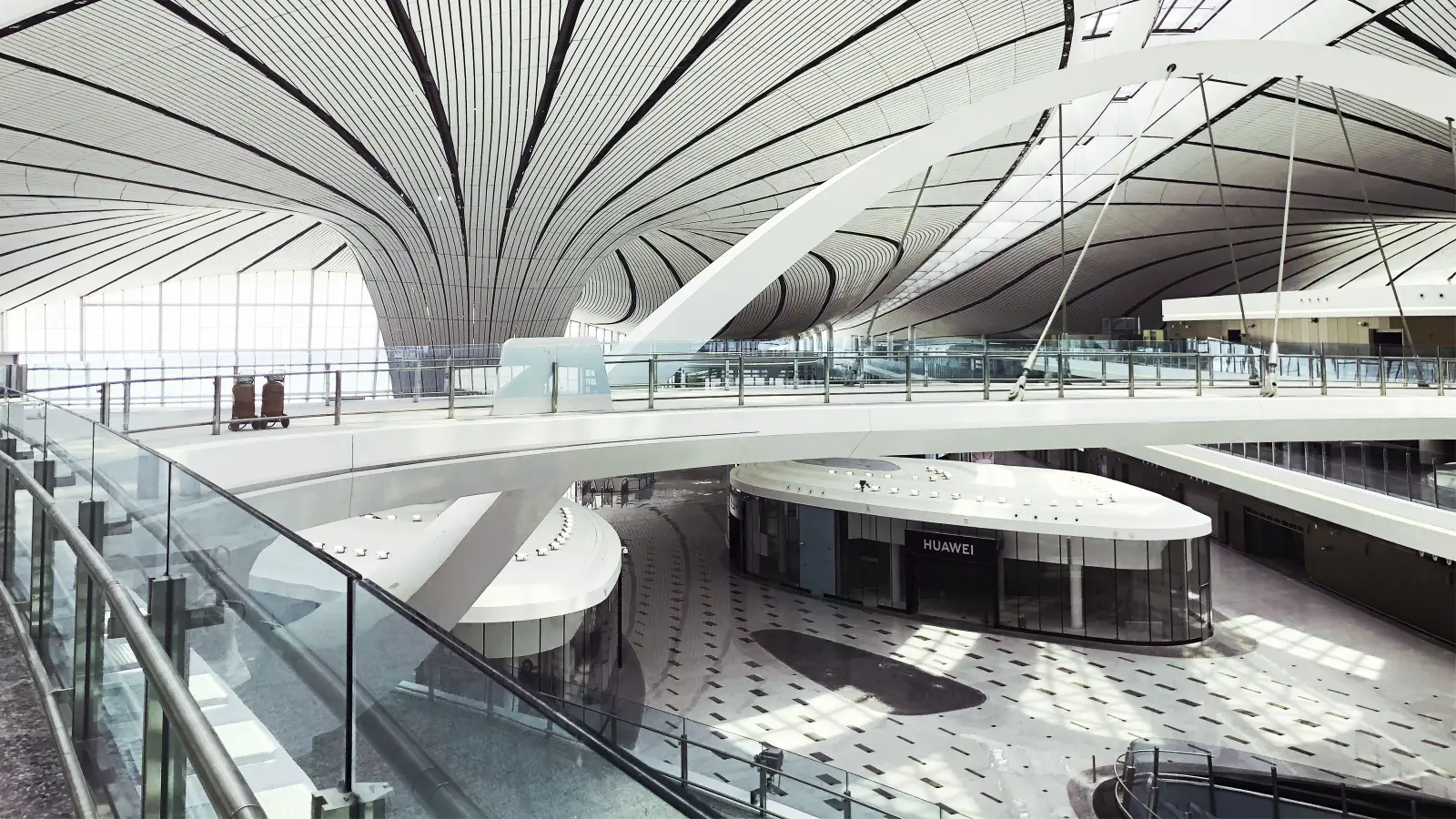 Looking back over an entire century, the smart development of the business from a relatively humble emergency call center in Hamburg could only lead to what it is today – an innovative, successful company with a clear goal: to make the world a little bit safer.