Bosch Building Technologies Academy – Our training courses for integrators
What is the Bosch Building Technologies Academy?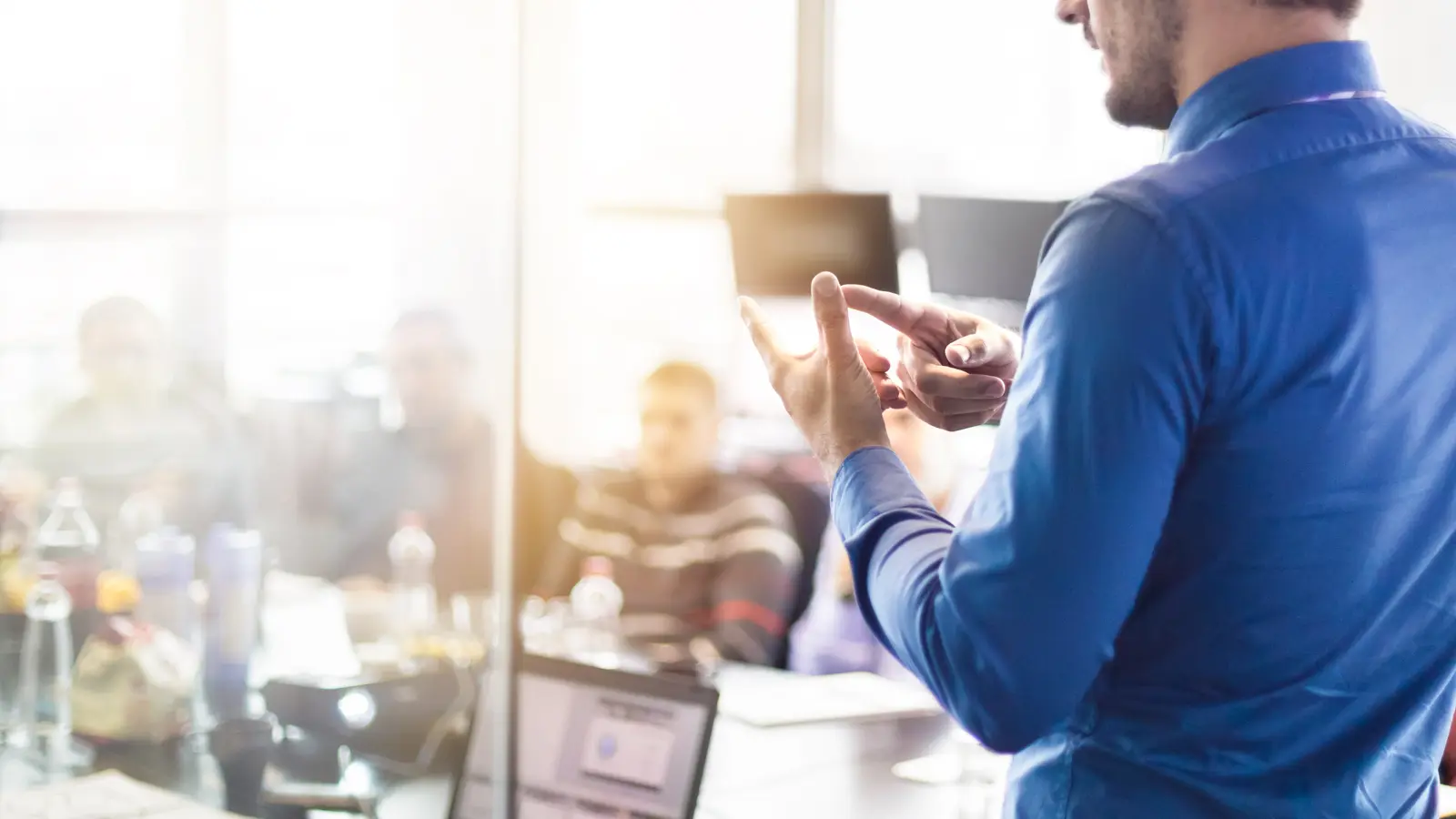 Under the roof of the Bosch Building Technologies Academy, we offer extensive training for certification on our products and additional development opportunities. Access to the academy allows you to register for a training program, access your training documents, attend a course, track your learning progress, take your exam and download your certification in the form of a printable PDF. Our online courses and classroom training cover the complete security, safety and communications product portfolio as well as training courses for specific industry solutions.
How will you benefit from our training?
We want to provide skills and knowledge to integrators who work with our products and systems. Our training is designed to help you install and run complex projects faster, smoother and more profitably. Tests conducted by Bosch show that technicians work both more efficiently and effectively following their training in our academy. The numbers below represent average results:
60%
less time is required when trained technicians install Bosch camera systems and intrusion alarm systems.
82%
fewer technical support calls are required when trained technicians install Bosch camera systems and intrusion alarm systems.
97%
fewer unforeseen incidents occur when trained technicians install Bosch camera systems and intrusion alarm systems.
From online courses to face-to-face classroom training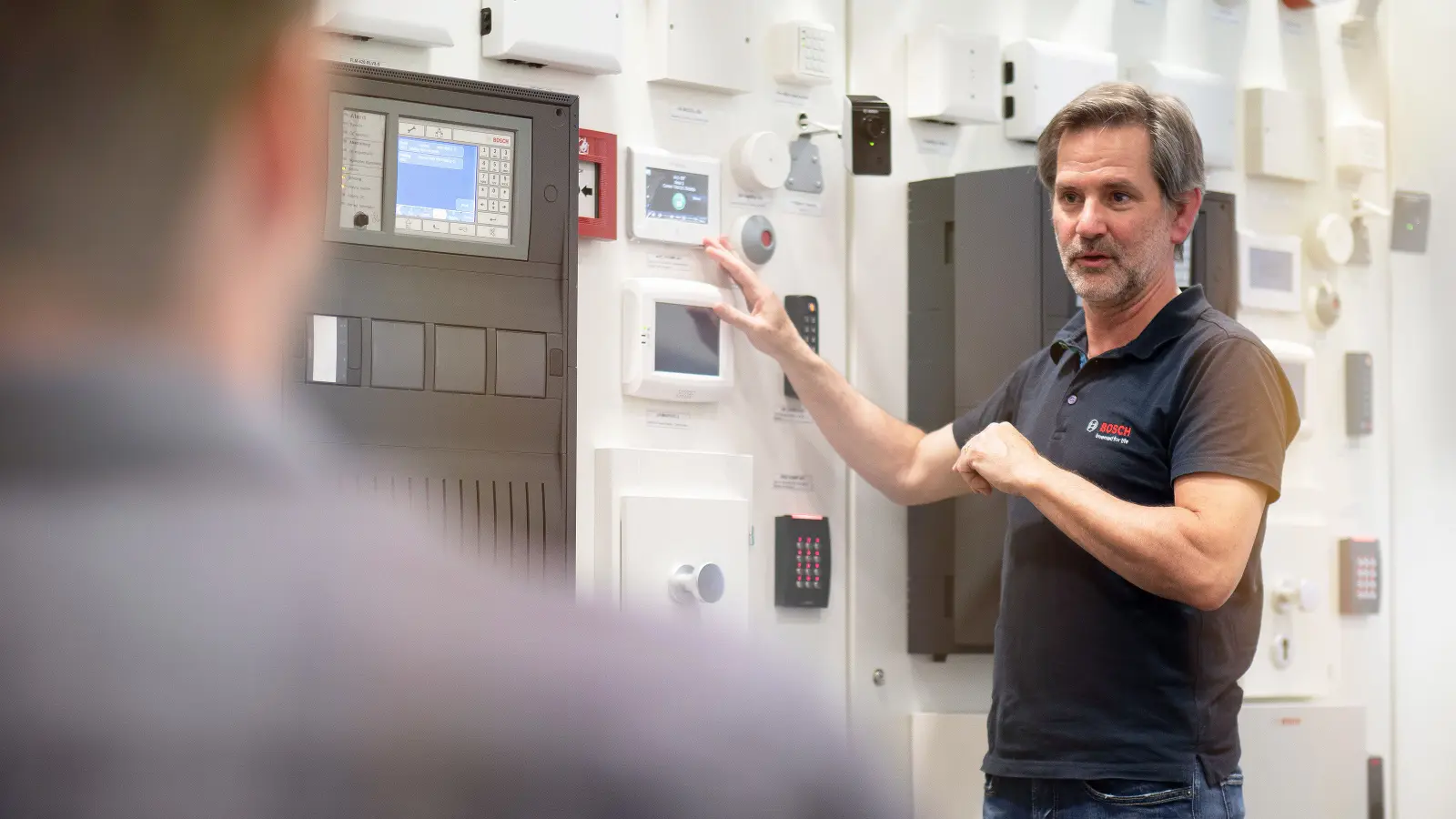 We offer three types of training: Free online courses cover the majority of our portfolio. They are available around the clock and can be done at your own speed. Virtual classroom courses also take place online, but on pre-defined dates. They are held in small groups, supported by a trainer, and consequently offer a high level of interaction. Our face-to-face classroom courses take place in one of our 165 training centers located worldwide. You can take a look at one of our training rooms here.
It is also possible to hold private face-to-face courses on-site at your premises to accommodate any specific needs.
Our training plans: Earn skills step-by-step
Our training plans are a set of courses compiled to provide you with more in-depth knowledge on a particular topic. They build on three levels: At the PROFESSIONAL level, you receive basic online training. The training at the EXPERT level contains a mix of online and classroom courses. At the MASTER level, you acquire the most comprehensive technical competence in classroom courses. Our training plans allow you to keep track of your progress at all times and to develop it in a targeted manner. We also offer additional, specialized training with general overviews of and product knowledge for various industries.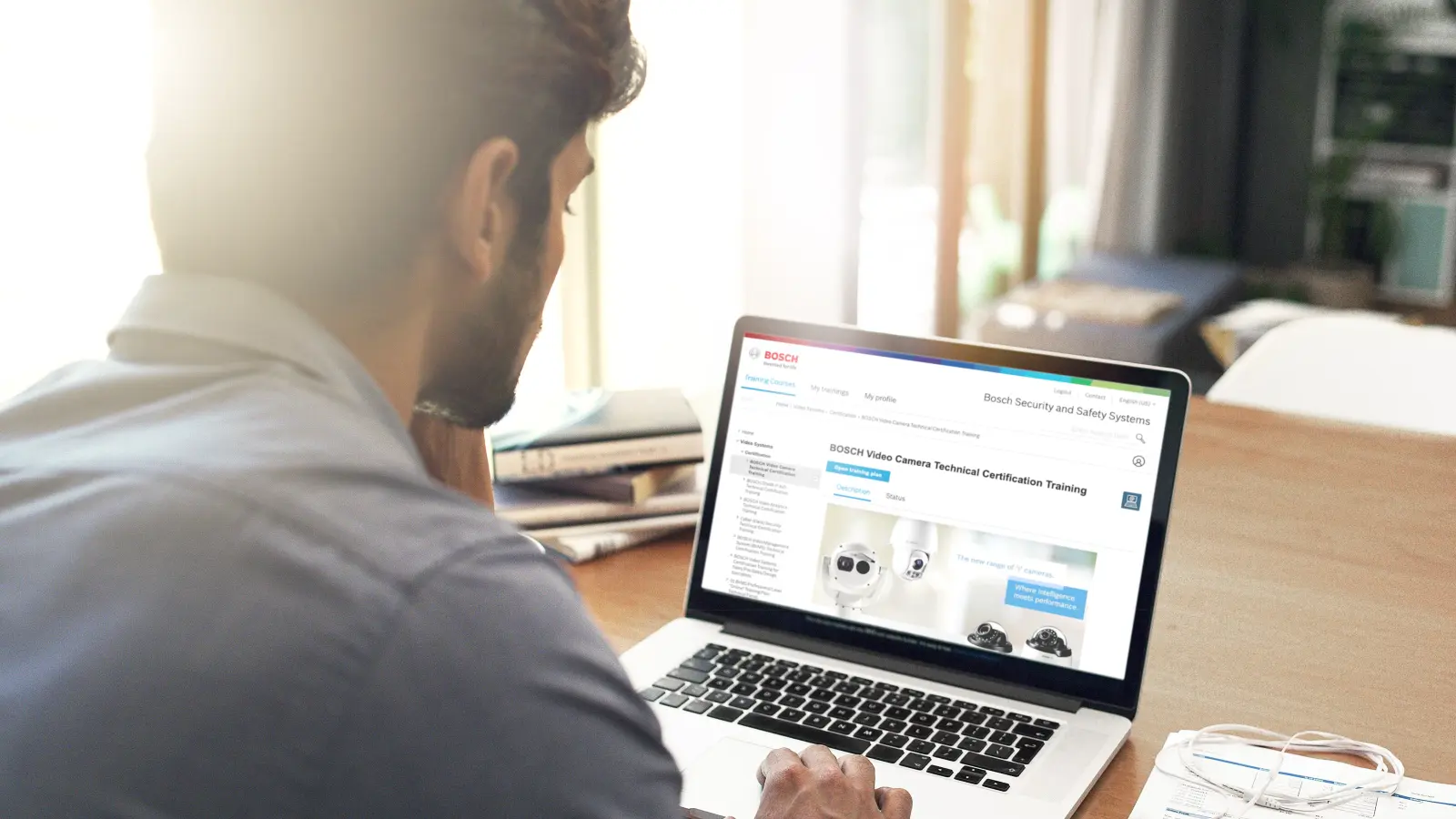 Obtainable certifications
Level: PROFESSIONAL
Online training on basic product features and system architecture
Level: EXPERT
Training on basic system design and configuration for lower complexity systems
Level: MASTER
Training on advanced system configuration, integrated systems and in troubleshooting
Show your skills with certifications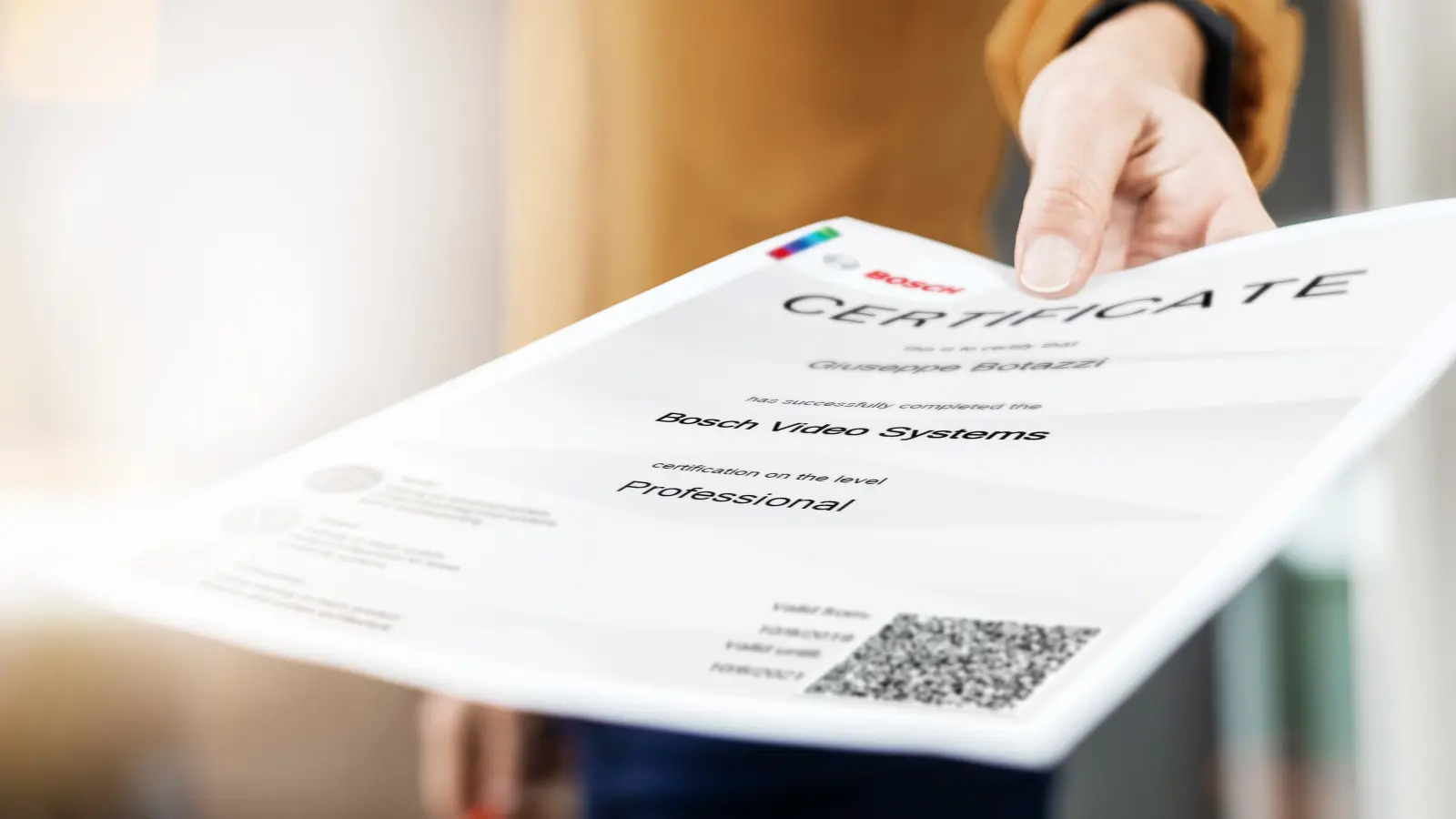 You can earn certificates for every level of our training plans. They are available in all major languages and allow you to prove your technical skills and competences. To obtain a certificate, you have to pass an online or classroom exam. All certificates are stored online in your personal area of the Bosch Building Technologies Academy and can be downloaded and printed at any time. Each certificate is valid for 24 months. Before it expires, you will receive an email with a notification reminding you of this. Then you have one year to take an online refresher course and pass the subsequent exam to maintain your certificate.
Begin your training at the Bosch Building Technologies Academy in just three simple steps.
Register once to the Bosch Building Technologies Academy. Your request will normally be processed within 3 working days. You will then receive an email with your access details and will be able to log into our academy.

Choose the desired product area and select a training plan or a single product course. Training plans consist of a number of pre-defined courses and can be found in the category "certification". Single online courses are available in "additional training".

Begin your course and start learning. If you have selected an online course you can start it right away. For virtual and face-to-face classrooms, we will send you all the necessary documents to attend the training. Track your learning progress in your personal login area.
Training portfolio in brief
Read on for an overview of our training areas. For more details on the content of the trainings, register for and access the Bosch Building Technologies Academy.