Nicely built camera with the performance to match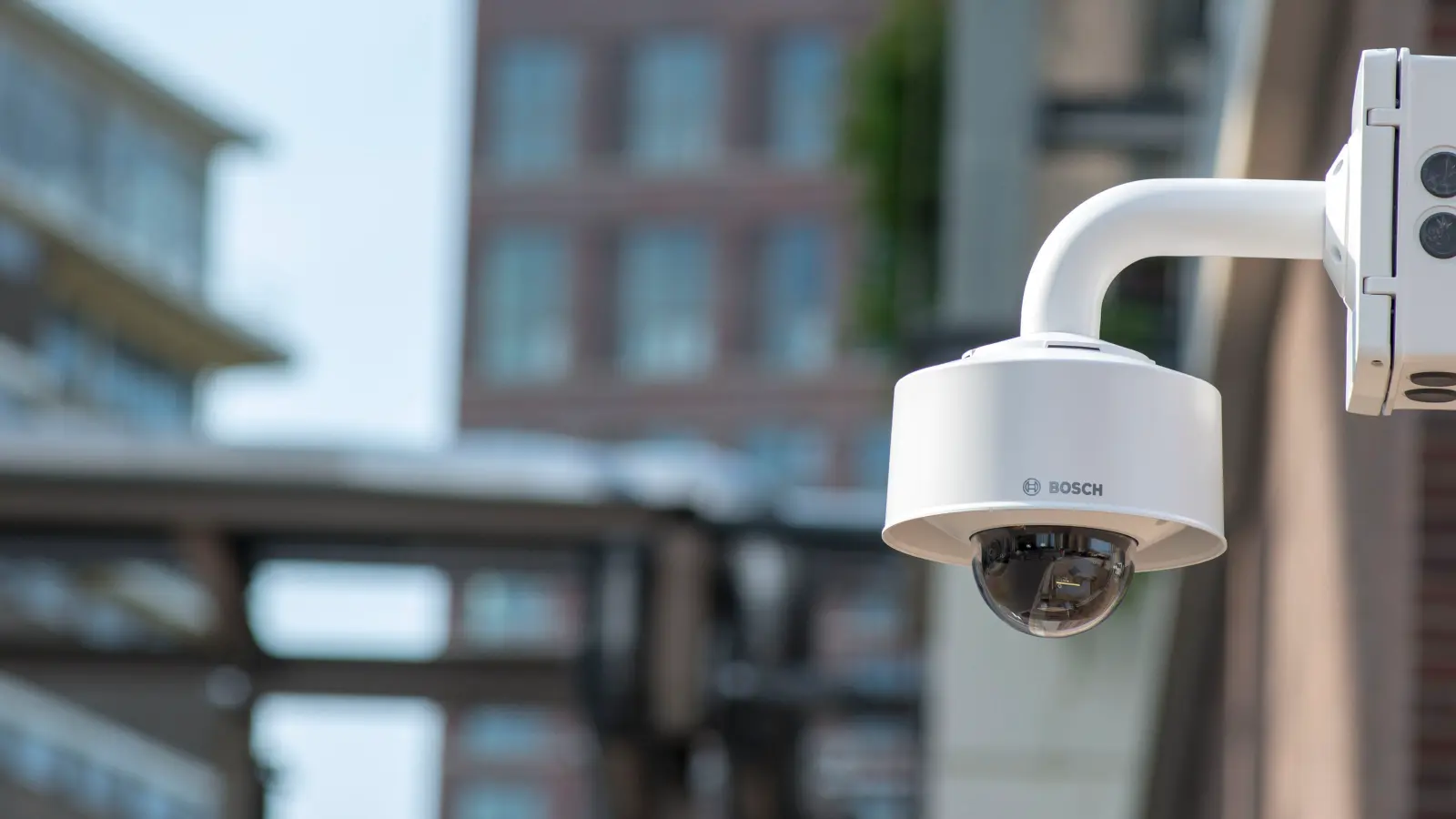 BOSCH'S new FLEXIDOME IP starlight 8000i is available in 1080p, 6MP or 4K versions with 60ips rates for fast moving scenes, H.265 compression and a design optimised for simplicity of installation and operation. It's nicely built camera with performance to match.
Features of the Bosch FLEXIDOME IP starlight 8000i camera
Daytime performance is strong – there's slight overexposure on the brighter far side of the street as the camera is exposing for the larger, nearer and darker parts of the scene. Regardless, colour rendition is excellent – a little better on the shaded side but there's not much in it. Motion blur is invisible to my eye during the day around all moving objects, which is not always the case. Noise is negligible – this applies to the 4K as well as the 1080p camera.
The motorised pan, tilt and roll lens has pan range of 180 degrees, a tilt range from -55 degrees to 87 degrees and a roll range from -92 degrees to 92 degrees. A PTR dome sounds quirky but when driven in combination with the optical and digital zoom, it makes the 8000i very flexible indeed. The idea of PTR is to make installs easier for techs – you put the camera up and then twiddle via the camera view wizard. However, it also allows you to steer the camera about in real time. Typical Bosch, these functionalities are fast – auto-focus is rocket propelled...