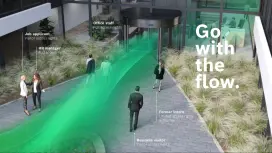 Access control is an essential component of building security. You need a truly reliable software to manage the access profiles of different users of your facility. Our access control software (Access Management System) is a future-proof access management system for medium- to large-sized applications. It is easy to use, operate and expand. It offers the highest data security and several features found only in high-end security solutions. On top of this, the software is also open for integration with third party systems, thus making it a very versatile solution for your access control projects.
Our access control solution can easily grow with the needs of the customer. The software is offered in three pre-configured software bundles for different sized enterprises: Lite, Plus and Professional. The bundles offer each a large range of cardholders and doors enabling an easy upgrade when your organization grows. Up to 400.000 cardholders and up to 10.000 doors can be administered in the largest bundle. Since no hardware needs replacing, increasing the system size is very cost-efficient. This outstanding scalability makes the software a truly future-proof investment.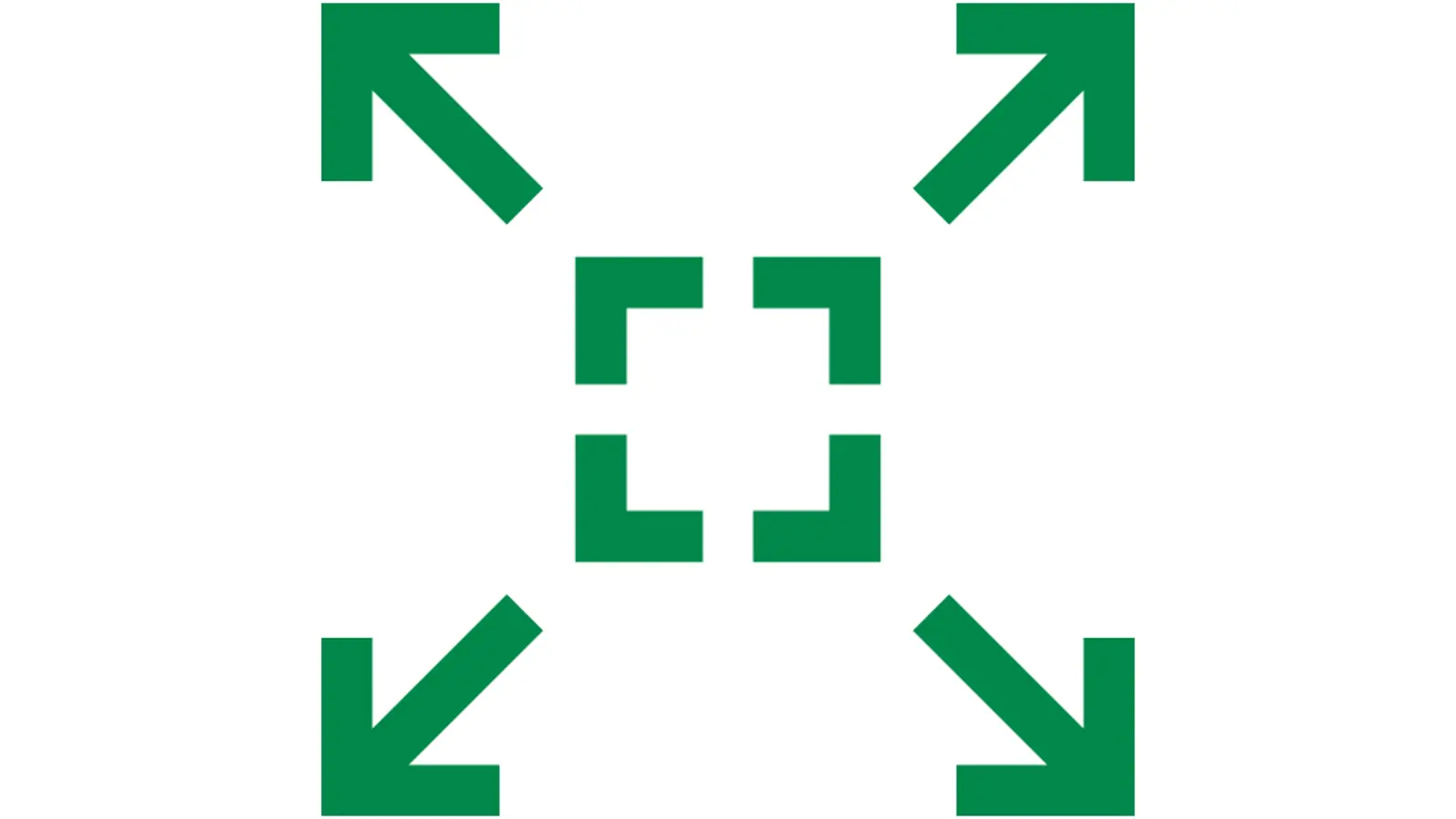 Lite
Plus
Professional

Lite

Included in bundle (Maximum extension)

Plus

Included in bundle (Maximum extension)

Professional

Included in bundle (Maximum extension)

Doors

Lite

16 (80)

Plus

32 (288)

Professional

128 (10000)

Cards

Lite

200 (5000)

Plus

2000 (10000)

Professional

5000 (400000)

Divisions

Lite

1 (1)

Plus

2 (5)

Professional

5 (200)

Clients

Lite

1 (2)

Plus

2 (5)

Professional

5 (200)

Master Access Controller (MAC)

Lite

1 (1)

Plus

1 (5)

Professional

1 (40)

Guard tours

Lite

50 (50)

Plus

100 (100)

Professional

200 (200)

Web-based Visitor Management

Lite

no (yes)

Plus

no (yes)

Professional

yes (yes)

Intrusion command & control*

Lite

1 (50)

Plus

1 (80)

Professional

1 (80)

Intrusion user management*

Lite

1 (50)

Plus

1 (200)

Professional

1 (500)

REST API

Lite

no (no)

Plus

yes (yes)

Professional

yes (yes)

*Applies to the B and G series intrusion alarm systems: same license for command & control and user management

Lite

Plus

Professional
The configuration of our access control software is easy: existing floor maps are imported into the system and icons are dragged and dropped to represent controllers, doors and building objects on the map view. Onboarding is straightforward: enrollment and assignment of access rights are all implemented in one dialog manager, even the registration of biometric data, for instance facial recognition. The data of several thousand cardholders held in legacy or HR systems can also be quickly imported with just a few clicks, thanks to the importer / exporter tool. The possibility to create access profiles with a certain scope of access privileges makes the assignment of authorizations simple, as it is not necessary to assign every single authorization to the cardholder but just one pre-defined role profile. To facilitate easy selection of available readers and controllers from the Bosch product catalogue, they are displayed with product photo and CTN number in the device configuration.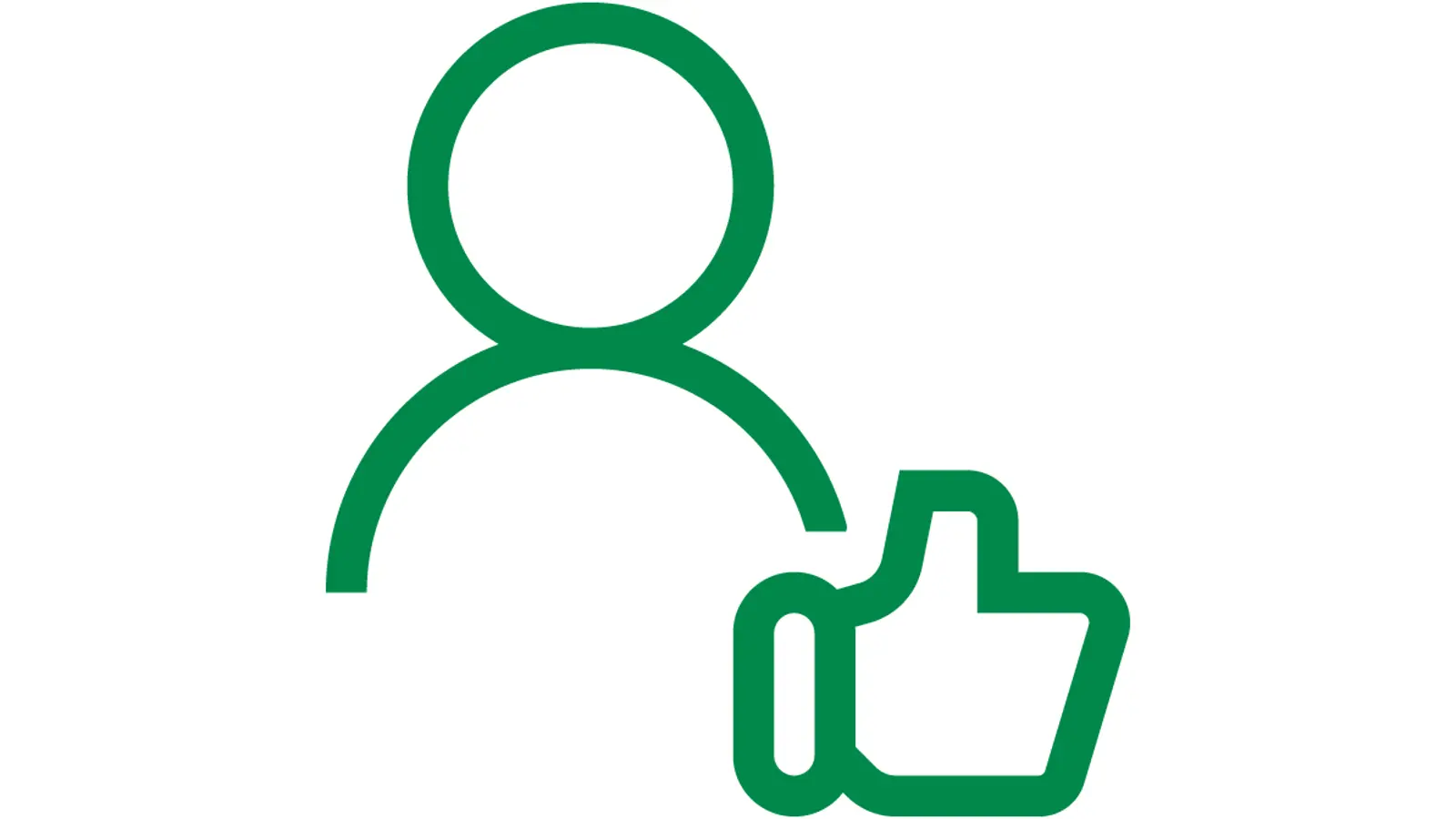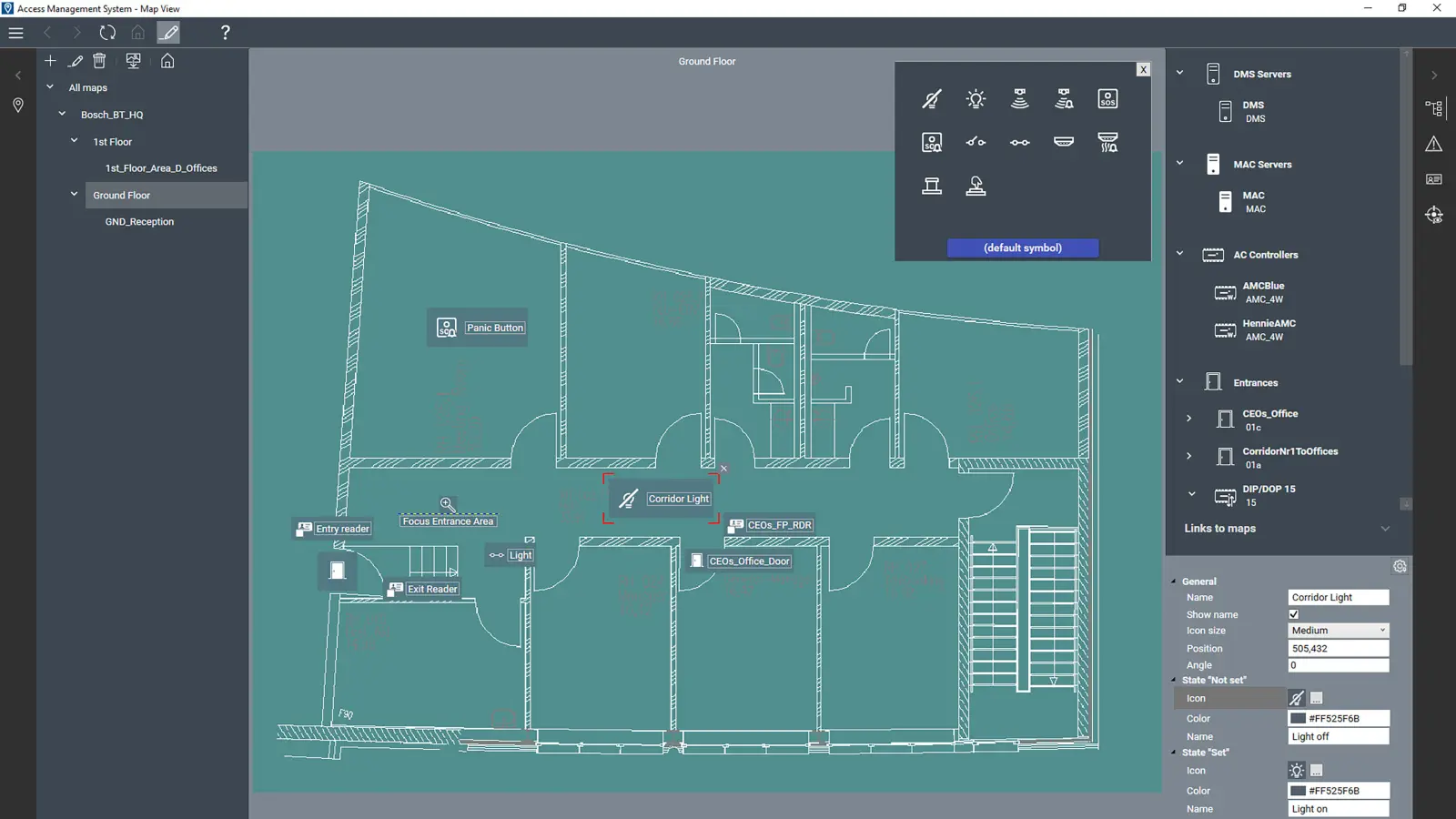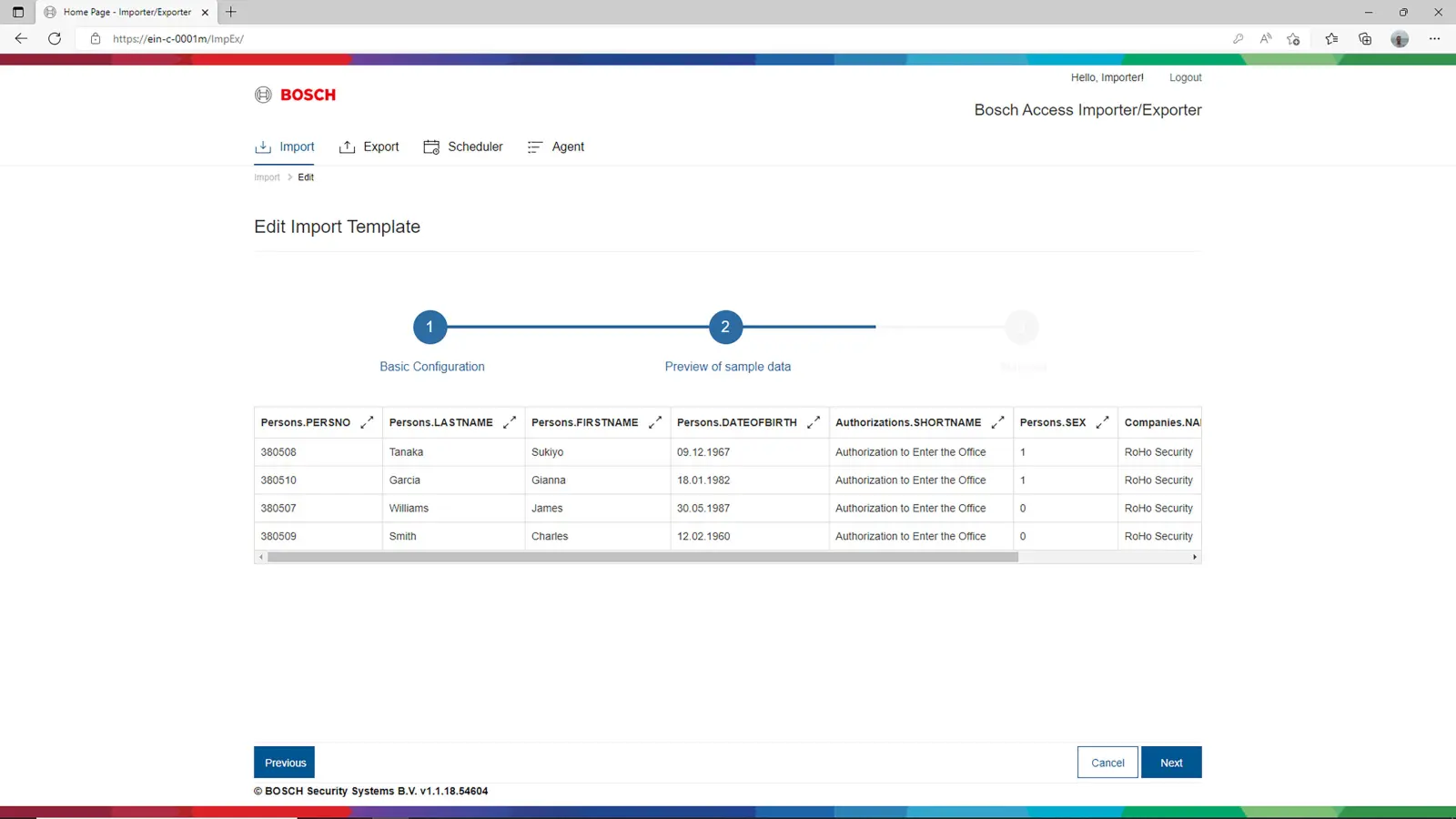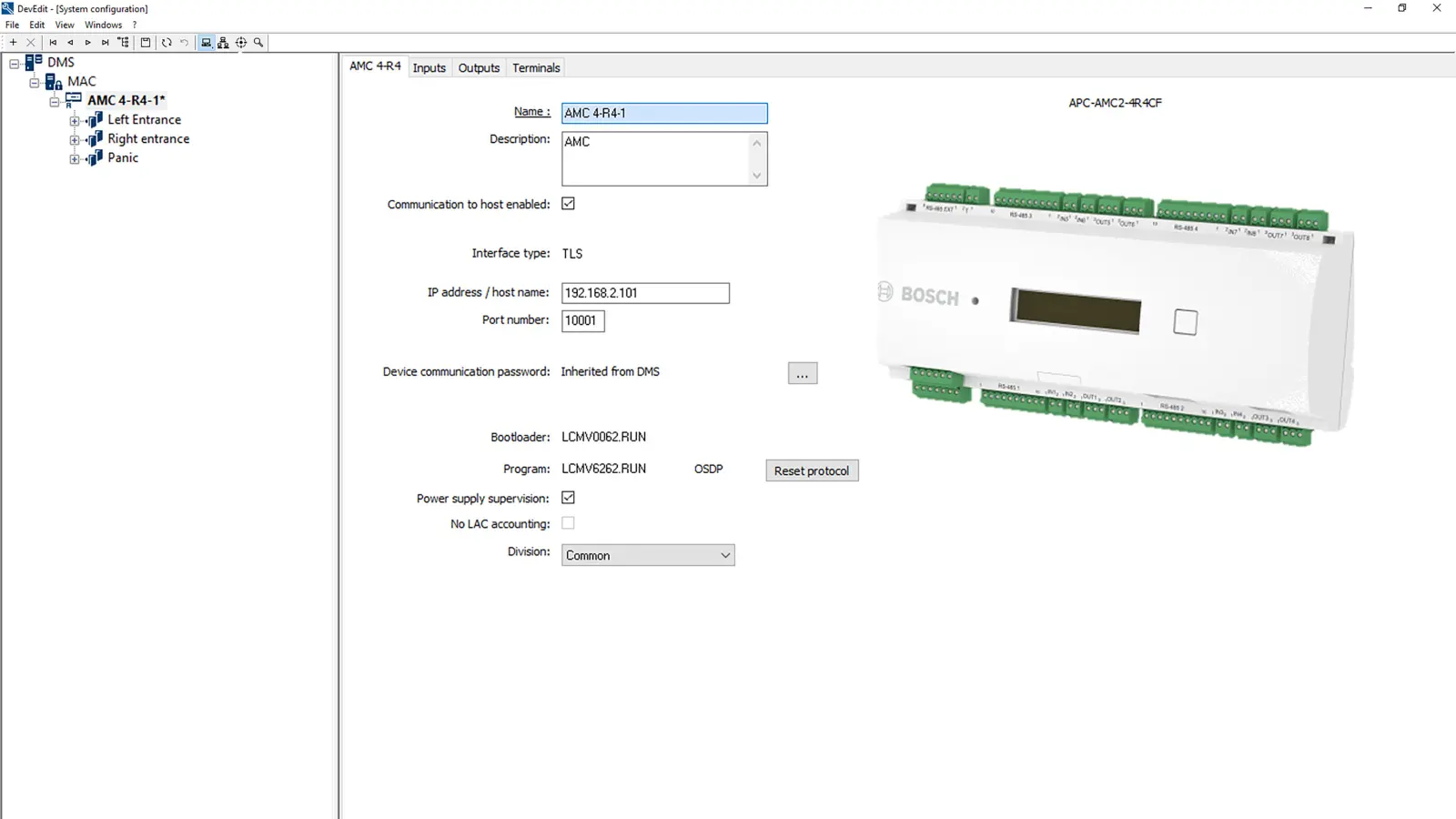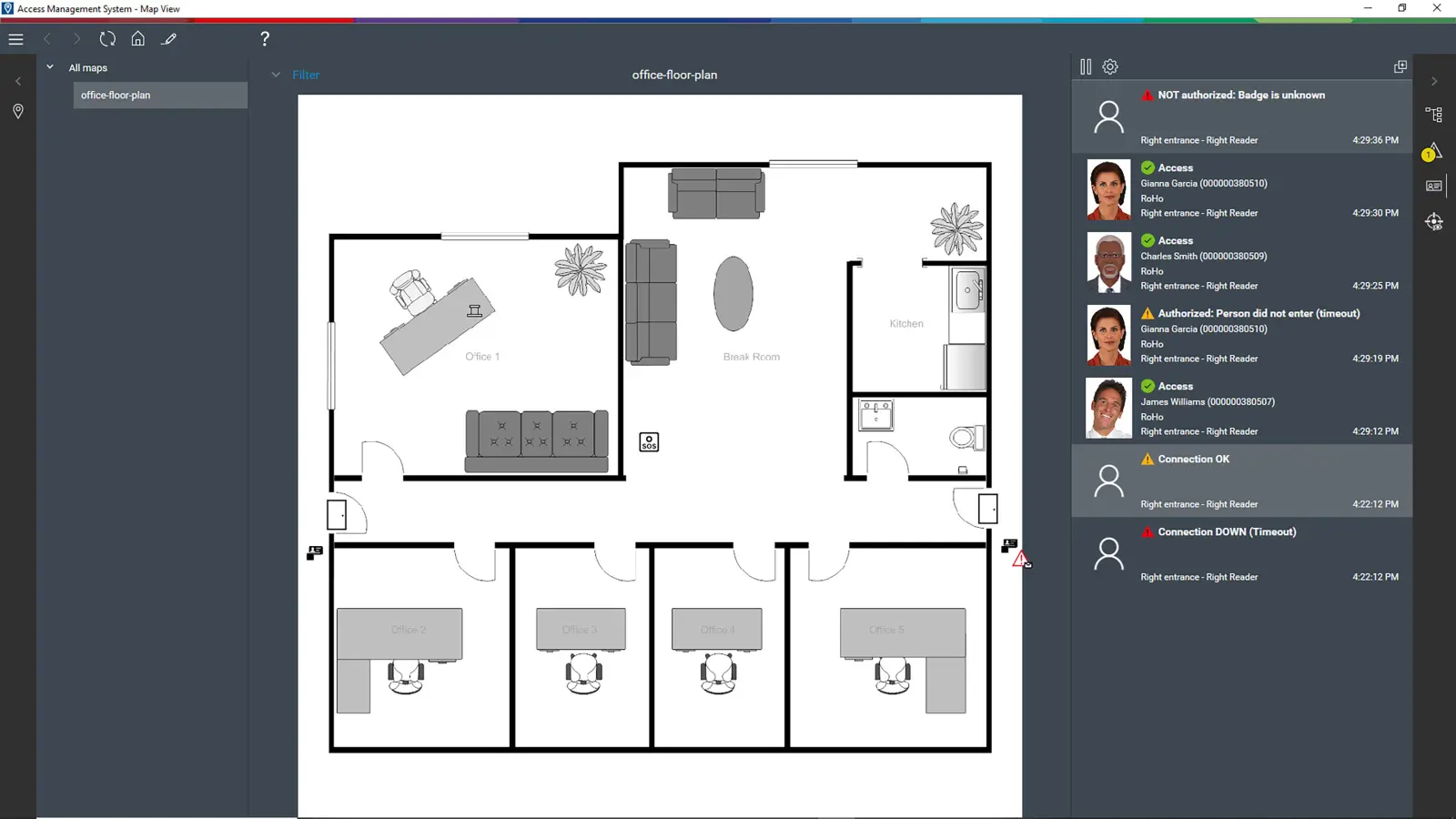 Once installed and set up, using our user-friendly access control system is also easy, with an intuitive icon alarm list and color scheme to ensure fast and efficient operator reactions. At all times, the operator has full situational awareness thanks to the instant updates of events at the access points via the comprehensive overview on the on-screen map. The operator sees a constantly updated list of last cardholders who attempted to gain access to selected doors, who was granted access and who was not. In addition, the map view indicates the respective door on the map to allow the operator to quickly see where exactly the event is happening.
Bosch applies the highest standards with regard to data security and (GDPR compliant) privacy protection. To protect against cybercrime and the loss of personal data, all communication is encrypted at all stages. Our access control software also has trusted digital certificates for mutual authentication between server and client and uses secure design principles such as 'secure-by-default' and 'principle of least privilege'. Your data is definitely safe with the industry-leading Bosch products.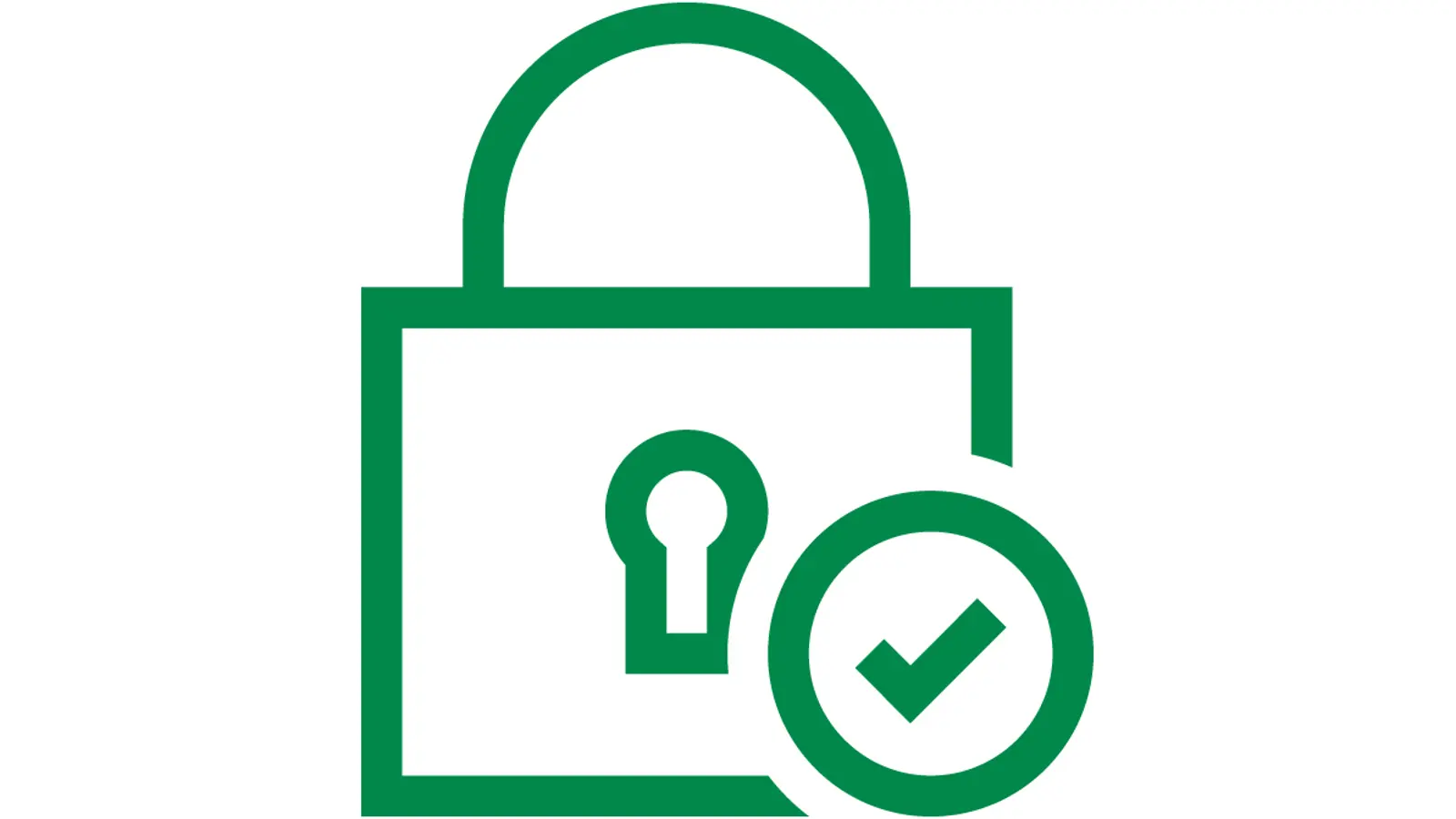 Strict access authorizations to personal data
Only relevant data can be collected
Data storage duration to comply with company policy
Secure-by-design: encryption, authentication, certificates
Secure-by-default: all security settings on high per default
Principle of least privilege: assign granular privileges for operators
Flexibility and openness are very important to us. We designed our system to offer full integration functionality, while remaining as reliable and safe as you are used to with Bosch. A REST based API (REST API) is available to allow third party developers to design applications. This way you can offer much faster complete solutions to your customers.
Integration examples
Video management
Intrusion alarm management
Facility management (mobile apps)
Identity management (workflow based)
Visitor and supplier management
Guard tour management
Safety and personnel protection
Time and attendance management
Mobile and biometric reader integration
Parking and occupancy management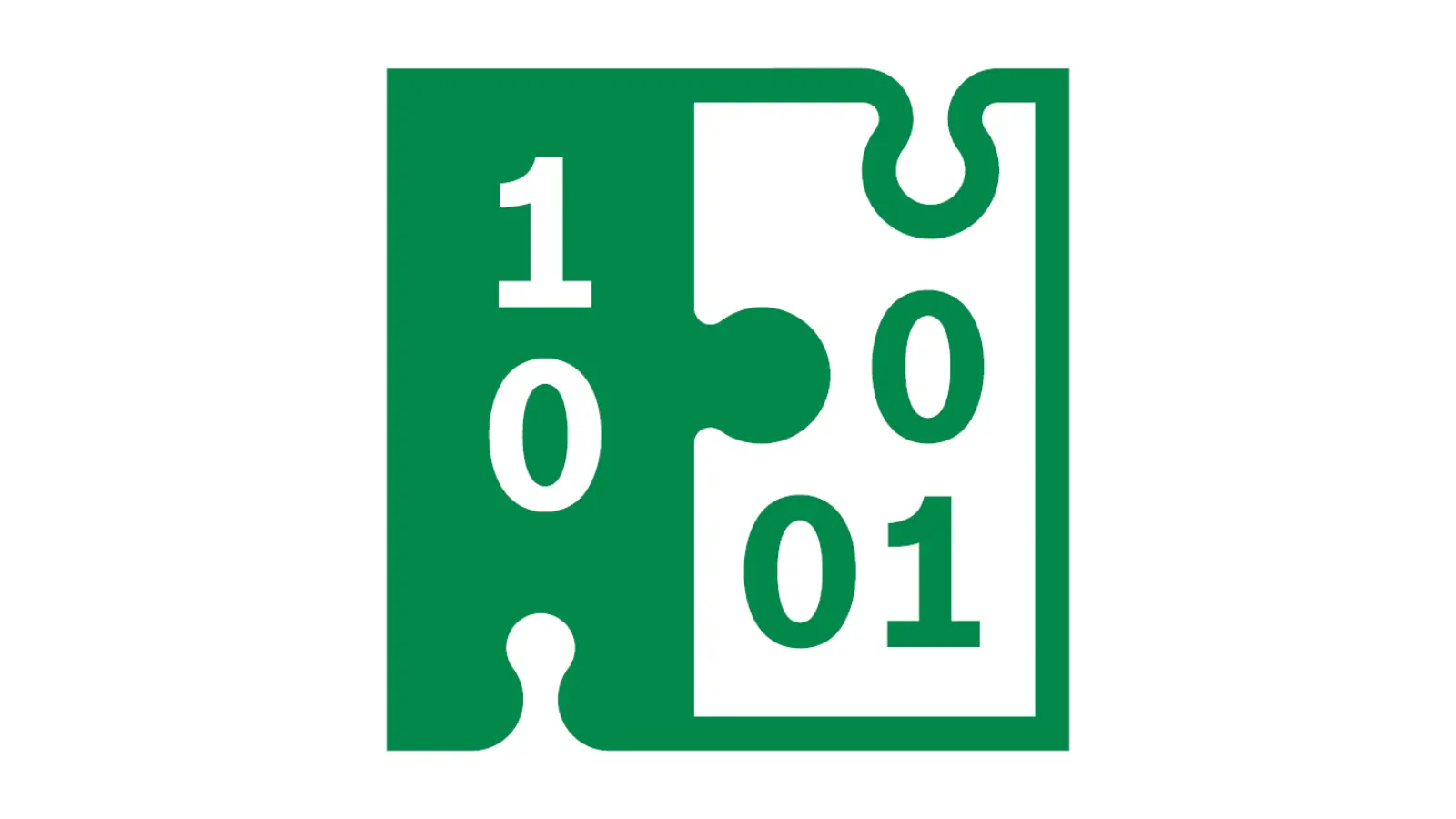 Powerful hardware and software combination
An access control system combines logic, control and signaling to physically secure premises. It is therefore crucial that the software on the administrator's side and the hardware at the door's side, work together reliably. Bosch, being a manufacturer of both hardware and software, ensures a seamless integration in a consistent and reliable end-to-end solution.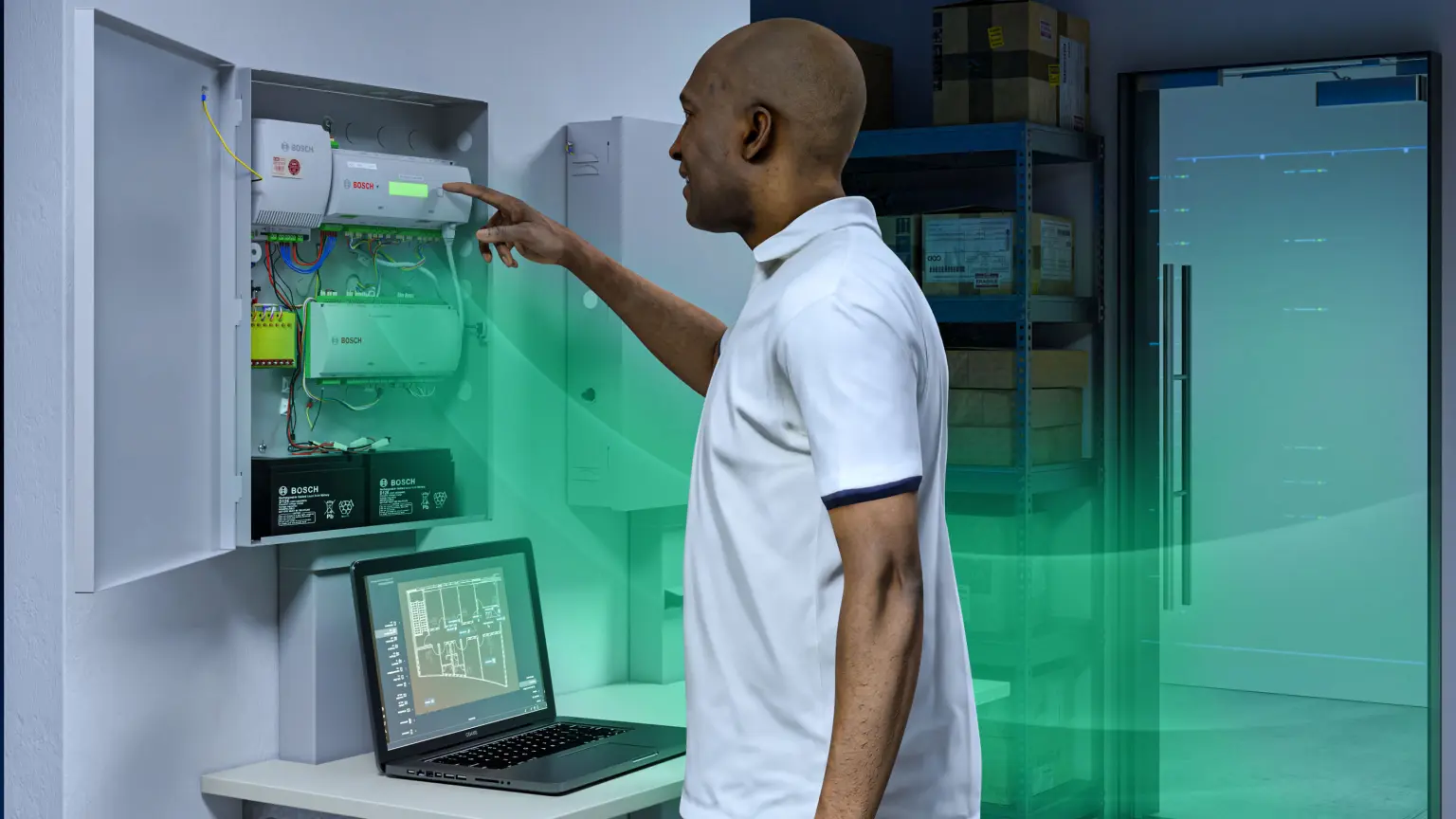 Always available
Bosch has a unique two-step method to ensure that we can offer increased resilience and high availability. Our IP-based access control solution uses one or more (redundant) Master Access Controllers (MAC's) between the server and the Access Modular Controllers (AMC). If the server fails, the MAC's take over and ensure that the AMC's still communicate with each other. This way, even functionalities that include various controllers such as anti-passback, guard tour and area control can still be performed.
And even in the very improbable case that both MAC's would fail, the AMC's remain active and can still make the right access decision based on the latest status available. During the time of missing connection, up 2 million events can be stored. This technology provides the end-user with the highest system availability on the market.
Here you can find some practical tools to help you understand our access control software offering. It includes an infographic that presents the features and benefits of our access control software with icons and pictures. Next to this an access management software system guide, to help you build your own access control system. Finally you can find the link to our online product catalog where you can download all the files you need for the latest version of Access Management System; V5.0