Overview Fire Alarm Systems Training Portfolio
The Bosch Building Technologies Academy provides continual professional development for employees involved in the technical installation, configuration, maintenance of fire alarm systems, as well demonstration or commercial sales of fire detection solutions.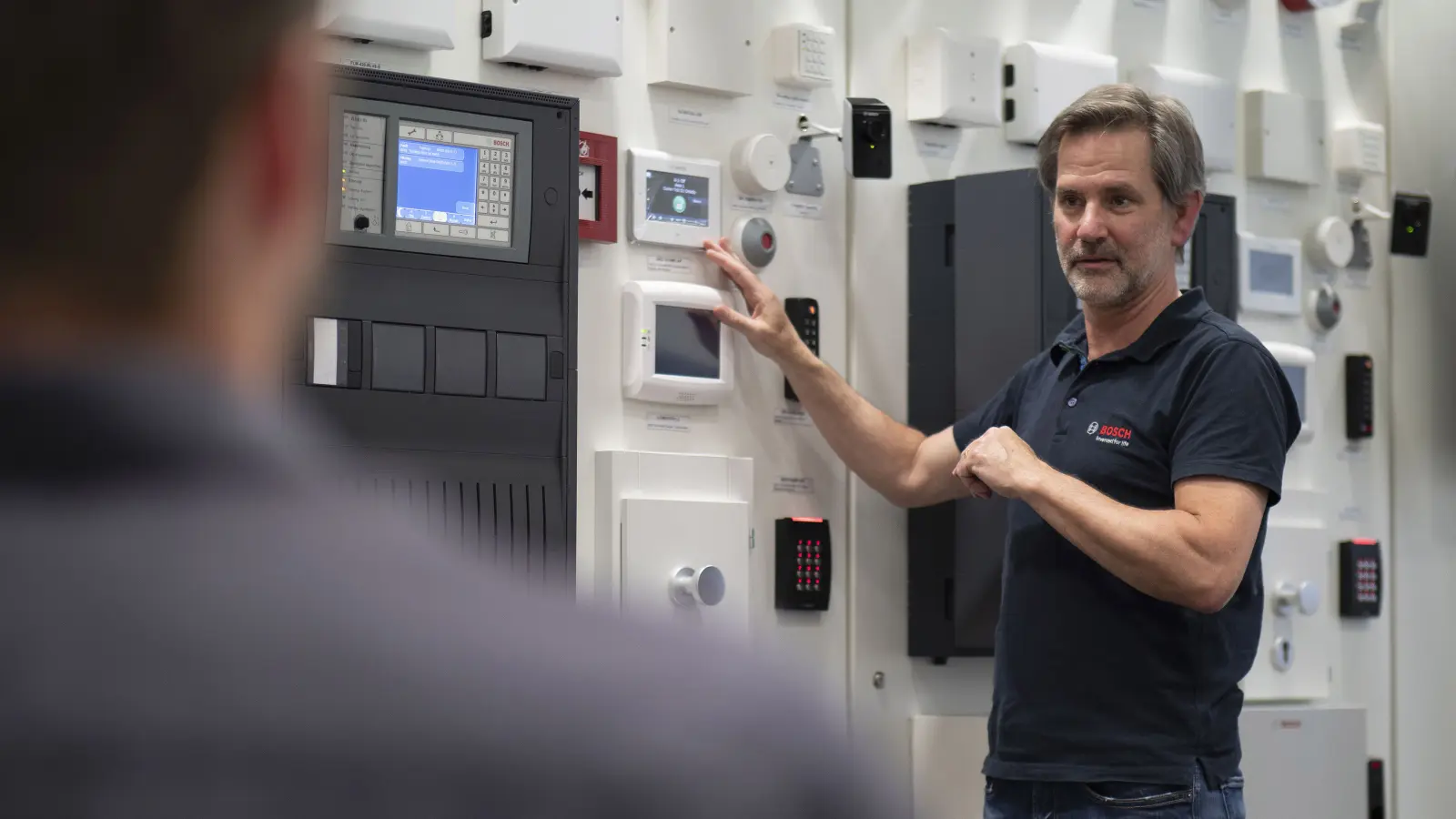 The Bosch Building Technologies Academy offers on-site workshops and seminars, and online webinars and tutorials which help technical personnel in managing large projects, and in planning, installing, configuring and maintaining safety systems more efficiently.
Technical training options are ideal for fire alarm system installers, systems integrators and technical consultants to build and enhance their skills. These learning opportunities share in-depth knowledge of the Bosch technology behind already successful and new, cutting-edge products.
Keep up to date with all technical features of the Bosch fire alarm system portfolio
Increase confidence and competency for installation and configuration of systems with hands-on training
Gain a recognized Bosch training certification
Never stop learning with even more resources
Browse our webinars and the articles in our knowledge base to broaden your understanding of Bosch fire alarm system products.
Complete this form and send us your query or request – one of our experts will get back to you.