AI-driven video systems and solutions enhance building security
AI-driven video systems and solutions can transform buildings into smart, efficient, safe environments. All our video security cameras are offered with AI as a built-in standard. Their AI capabilities enable them to understand what they're seeing and to add meaning to captured video with metadata.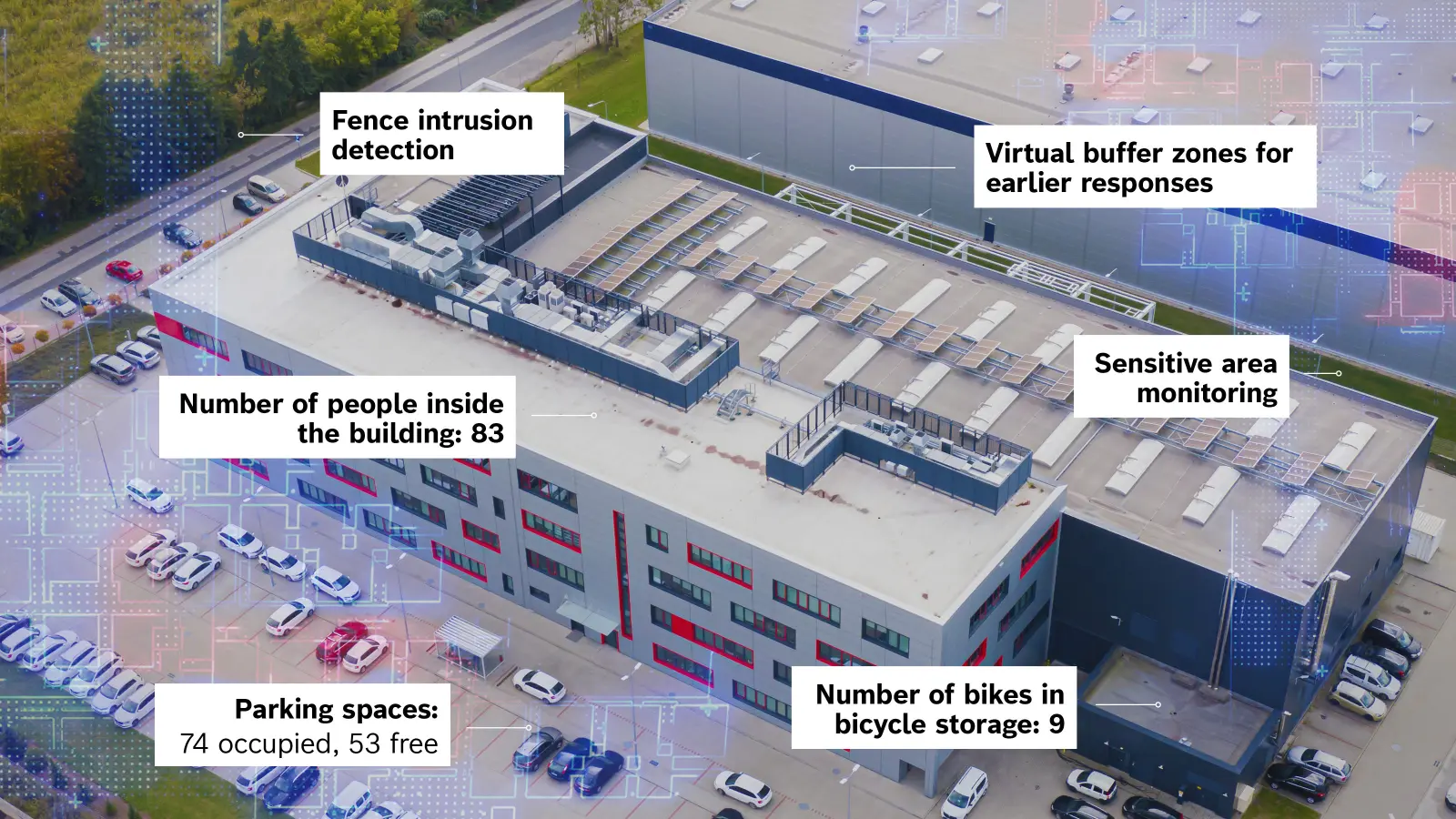 Benefits
Ensuring the security of government buildings, schools, and structures in high-risk areas has unique challenges. Many buildings are vital institutions that serve the needs of the community. Their public availability can jeopardize the safety and security of people and property. Security teams must prioritize efficiency, sustainability, and digital trust to mitigate risk.
Elevate safety and security
Get fast, reliable insights from video data to ensure proactive, timely, and appropriate responses.
Increase efficiency and simplicity
Enhance the efficiency of alerts to operators, expedite forensics, and simplify installation and commissioning.
Sustainability and digital trust
Preserve your investment while minimizing environmental impact, and safeguarding sensitive data.