PRAESENSA makes a statement for sustainability
Whether in transportation and industry, universities, hotels, or shopping malls, public address and voice alarm systems help people stay informed and feel safe and comfortable. PRAESENSA from Bosch goes one step further. This advanced and extremely cost-efficient IP-connected solution also makes a statement for sustainability: It saves energy, conserves resources, and reduces CO₂ emissions.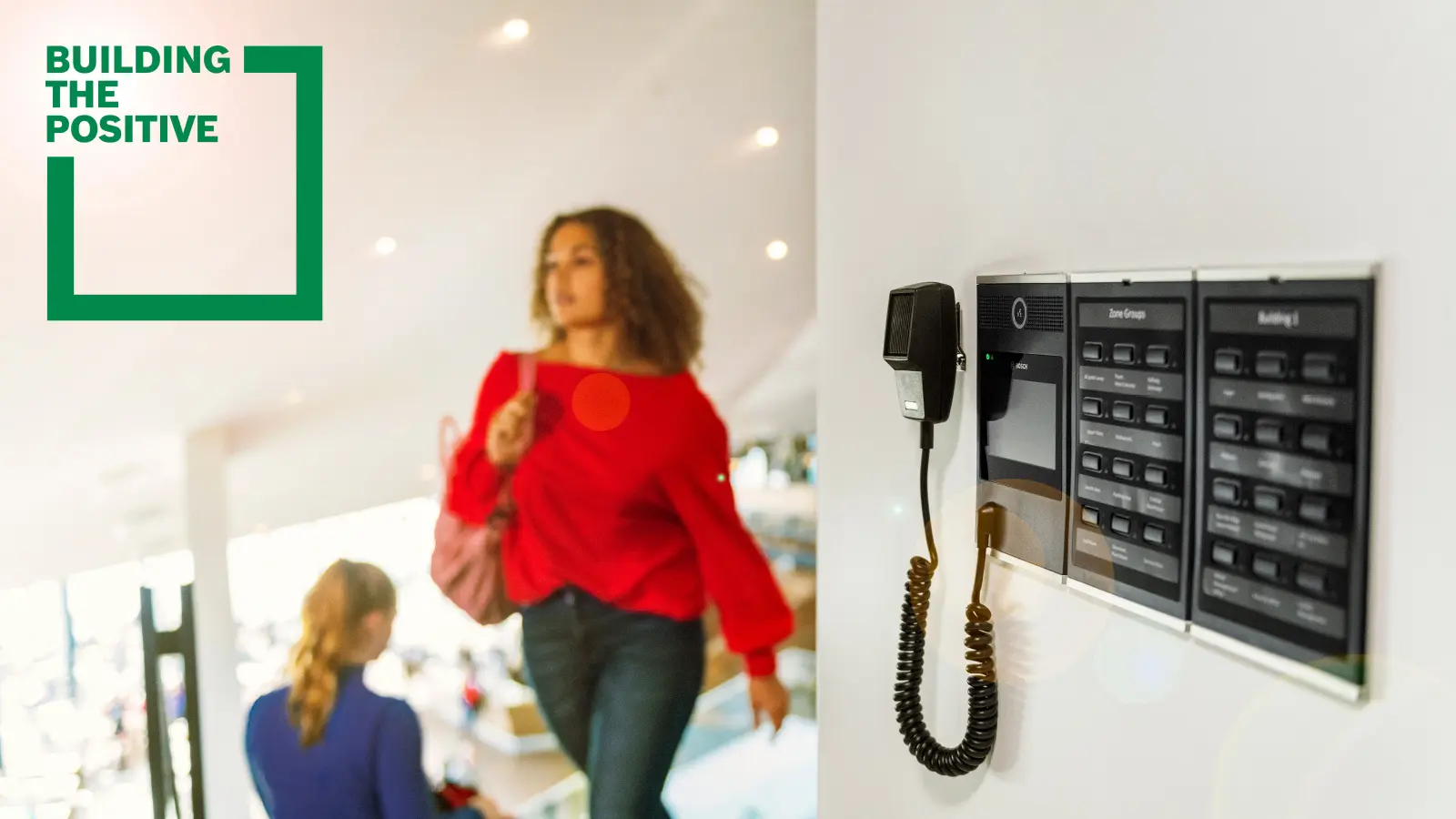 Latest technology that uses existing infrastructure
As an IP-based system, PRAESENSA can often use existing IP building infrastructure with standard cabling and network switches. This can generate considerable cost savings for system integrators, installers, and building owners. A good example of this is the Telford Centre shopping mall in the UK. System integrators were able to refurbish the existing loudspeakers across 16 zones via minor modifications on the end lines. This required only replacing the obsolete control equipment and amplifiers for an upgrade to the latest generation of IP-based audio system. Thus, the service life could be extended and waste could be avoided.
Small in size, big on energy saving
As the latest in a long line of public address systems, PRAESENSA unlocks a new level of cost savings and sustainability. First is the form factor: While the legacy system occupied two rack spaces in the server room, the new solution cuts the size in half. This is achieved by integrated standby amplifiers that reduce the cost (especially for cooling) and space of the rack housing while also providing an effective redundancy measure.
Second, the system achieves a low energy footprint via smart pow-er partitioning across amplifier channels. It adapts intelligently to loudspeaker loads, dividing the available output power across all channels to a maximum of 600 watts. As a result, overall power usage over the system's lifetime is lowered, especially in the idle state where most systems spend most of their time.
In addition to high energy efficiency, PRAESENSA also offers the possibility of remote diagnosis and maintenance via internet. System integrators can work remotely with customers, minimizing costly on-site visits and effectively reducing travel and CO2 emissions.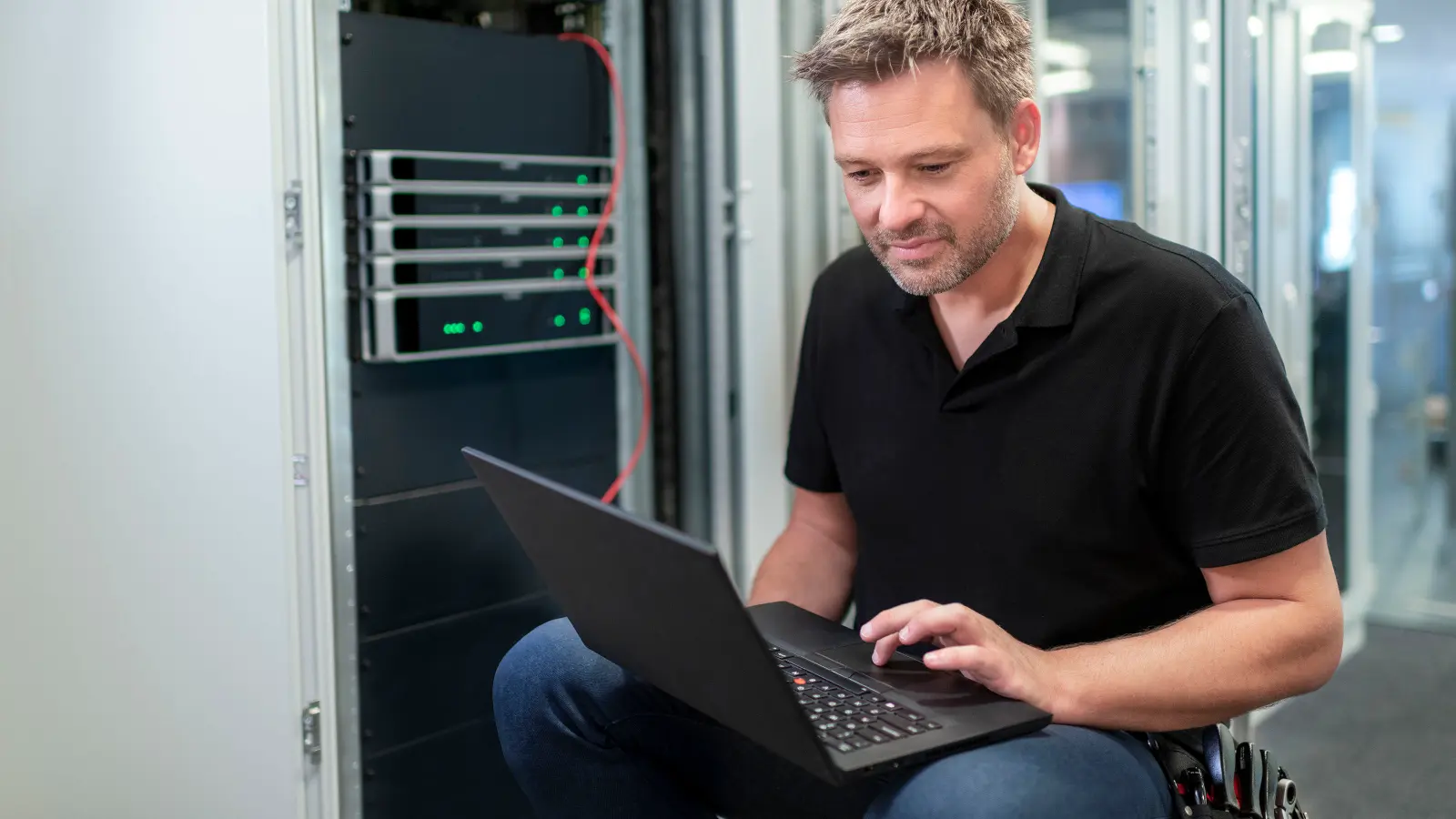 Highly flexible and future-proof
The IP based PRAESENSA solution can immediately accommodate changes to building use. When you add or define new areas for use, the system updates the changes effortlessly. All devices across the system are IP-connected, facilitating both centralized and decentralized setup, as well as easy interconnectivity with other systems. The key hardware devices are controlled by custom software solutions, resulting in a system that is feature-rich and future-ready, with the potential for further capabilities to be added over time. This safeguards the installation and supports its longevity.
PRAESENSA is now at the heart of the new safety system at Wycombe Wanderers' Adams Park Stadium: The football club decided on a reliable and future-proof solution to keep fans safe, improve the match-day experience and save energy, hardware and space.
Working together for sustainability
Find out what we do to increase long-term energy efficiency and reduce carbon footprints. You can call it sustainability... We call it: Building the positive.