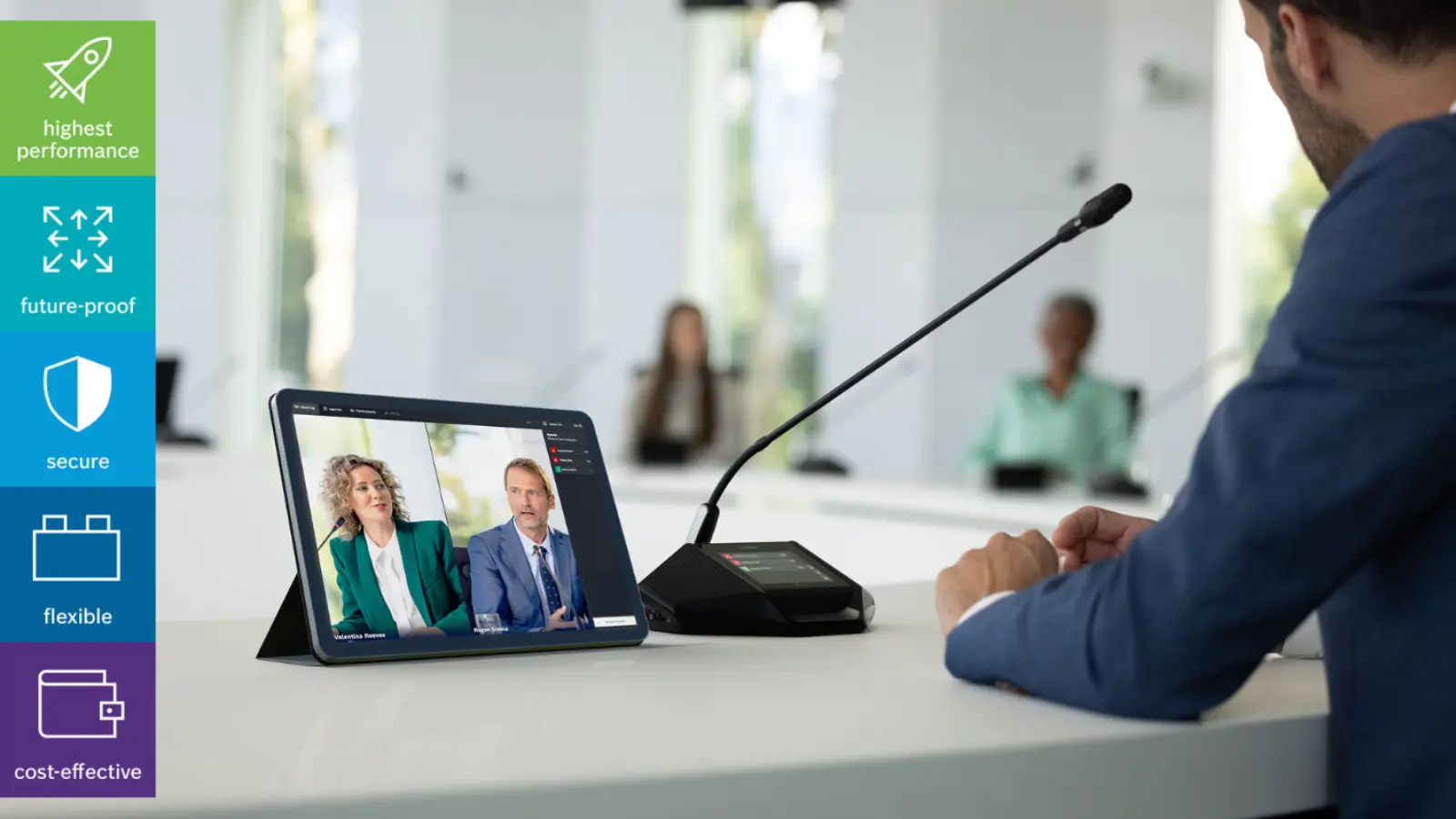 Inform. Impress. Inspire.
The installation and configuration of the DICENTIS Conference System is quick and easy. With an IP- and server-based architecture, it is built on open standards to ensure a high degree of flexibility, superior audio performance for up to 100 languages, and enable third party integration. The system harnesses the most powerful security protection on the market to safeguard sensitive data throughout the conference chain.
Always delivering and adapting to evolving needs
Flexibility and user experience is at the heart of the DICENTIS Conference System, so customers can plan for expansion with adaptability for the years ahead. Discover how you can take full advantage of the IP-related benefits of DICENTIS.
Unique conference devices
Encouraging constructive dialogue, that's what it is all about. The complete product line-up provides an enhanced meeting experience – thanks to the intelligent Bosch audio technologies, innovative design and advanced discussion functionalities.
Learn more about the DICENTIS system design, intuitive interface and practice application design. This will help make your work more efficient, your conference and discussion projects more profitable and your support network bigger.
Create an account on the Bosch Communication Systems Academy and register for the training that suits you best. Qualify yourself for DICENTIS and tell your customers all about it.