Conference and Discussion
DICENTIS Hybrid Meetings
Combining the best of both worlds with DICENTIS Hybrid Meetings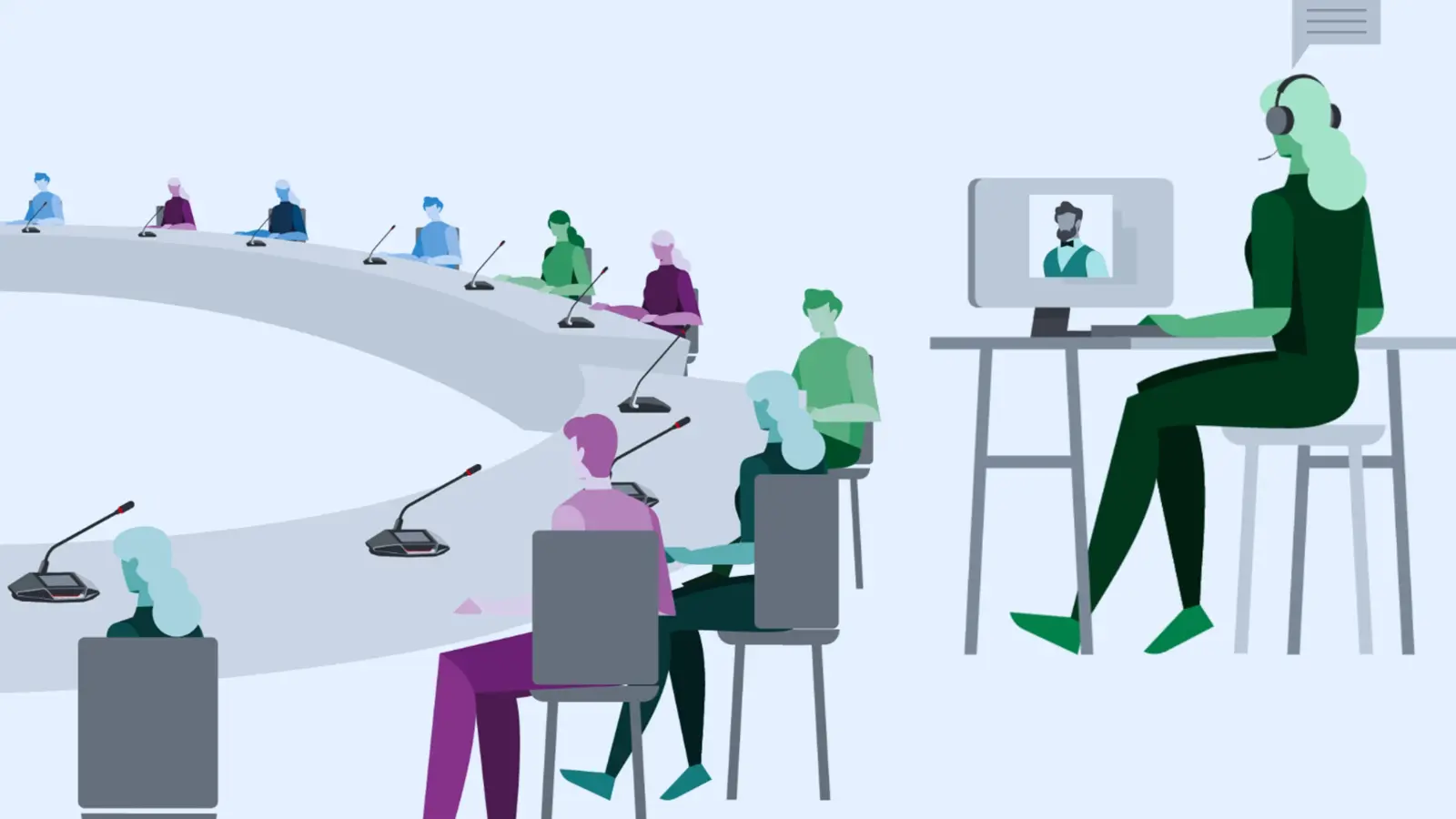 DICENTIS Hybrid meetings combines the best of both worlds, with an efficient mix of on-site and remote participants, representing the future of conferencing in professional meeting environments like councils and boardrooms. With DICENTIS Hybrid Meetings you'll get a complete service solution that gives you the highest availability, reliability and peace of mind.
DICENTIS Hybrid Meetings will be launched in different phases for select countries. Please contact your local Bosch sales representative for more information.
Please contact your Bosch Sales representative for more information and/or a demonstration of the DICENTIS Hybrid Meetings solution.