AIoT video systems support sustainable business
AIoT video systems from Bosch are built to meet the demands of the future. This includes supporting companies on their journey to reduce CO₂. We call this the Green Way promise. It is a unique cloud-based approach that ensures our solutions are designed to maximize convenience and minimize costly on-site visits, effectively reducing travel and CO₂ emissions.
Our goal: Full service with minimum emissions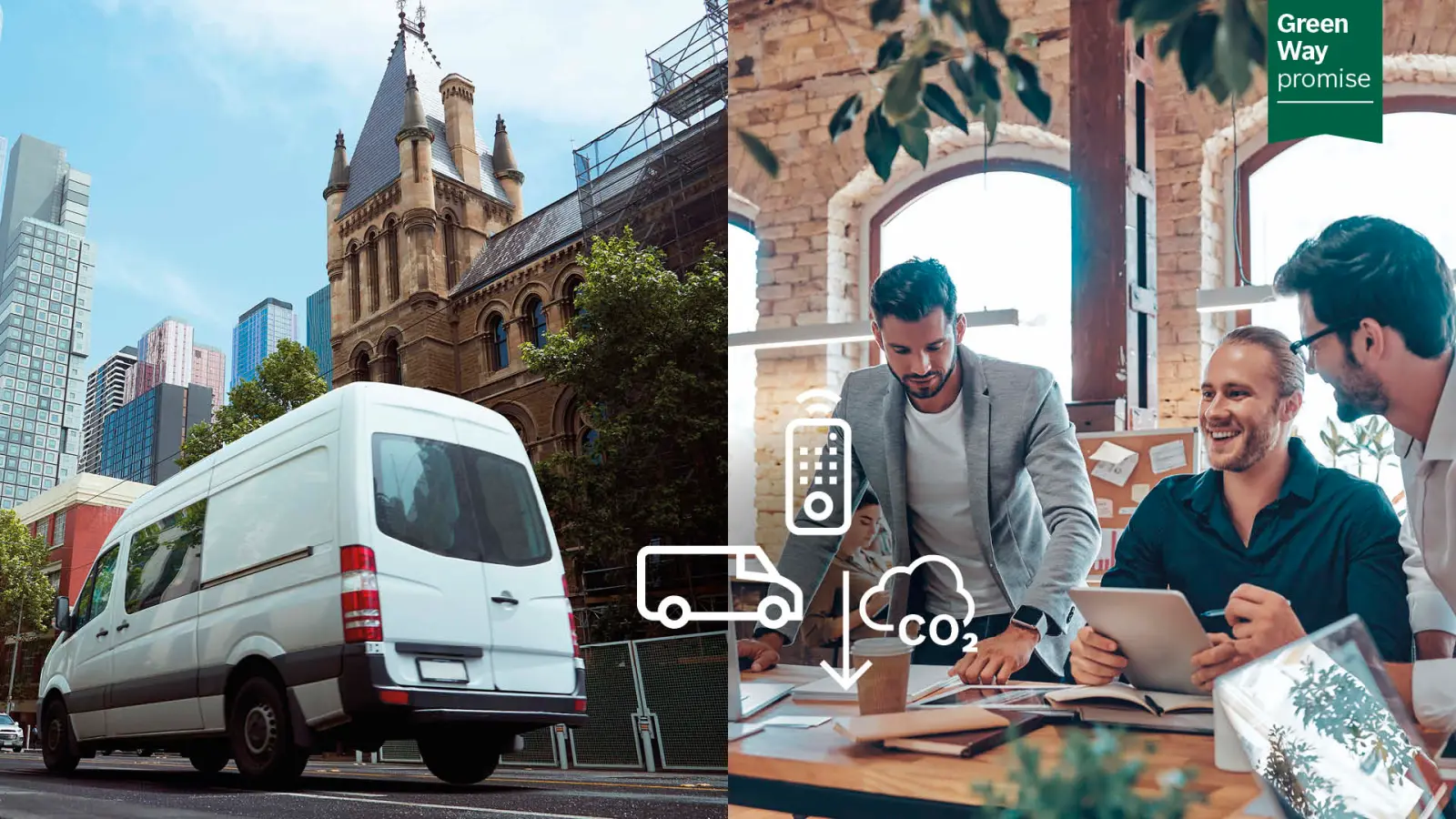 All Bosch cameras support remote configuration, management, and planning. System integrators can work remotely with customers to perform services such as changing configuration settings or installing firmware updates. Remote health checks ensure systems meet the highest reliability standards. This approach minimizes the number of commutes, resulting in sustainable business practices that are economically viable, socially responsible, and environmentally friendly. Here we present three examples of how Bosch delivers on the Green Way promise.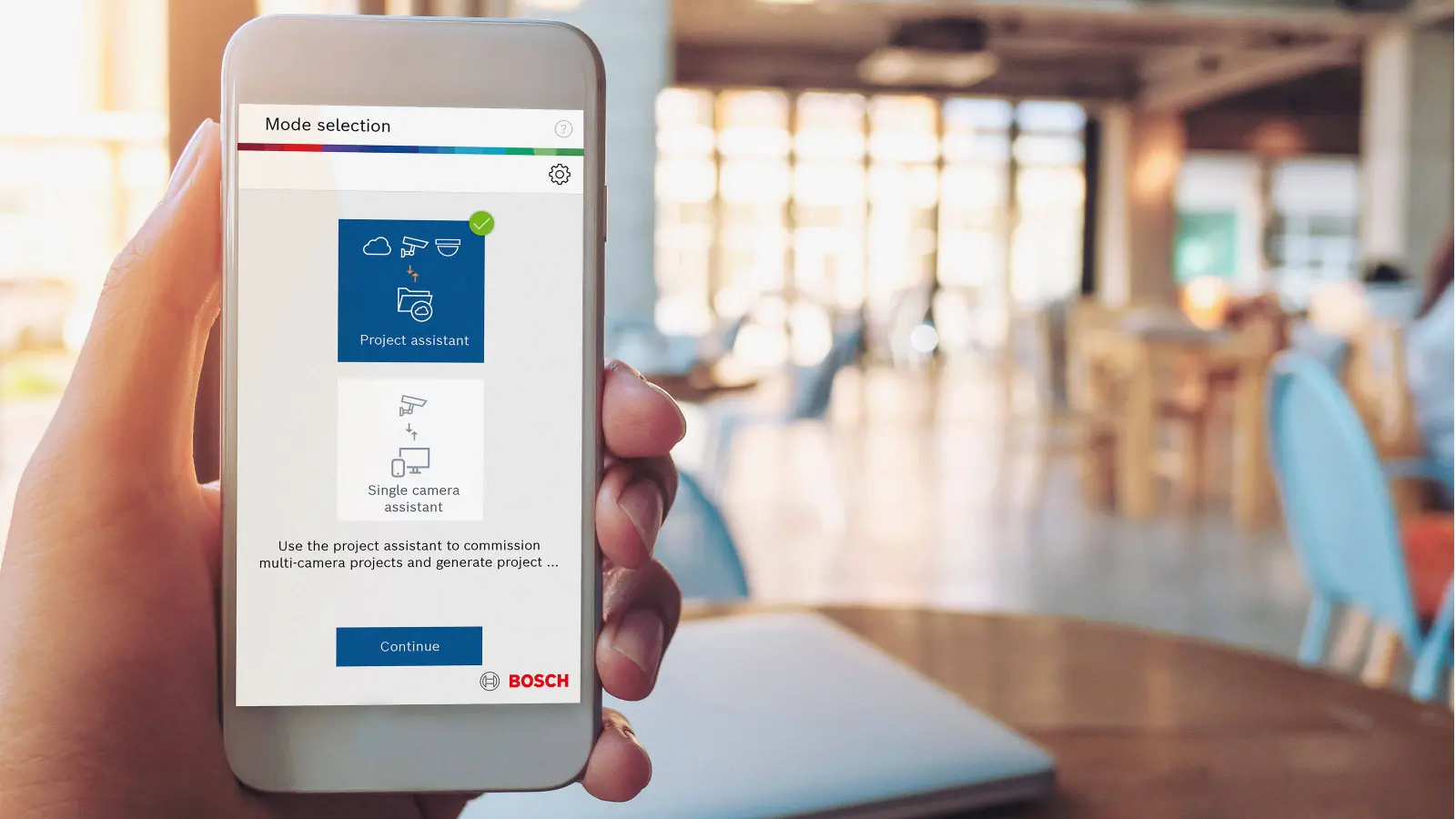 Work remotely from the start. Project Assistant makes it possible
With the Project Assistant software, project set-up and pre-configuration can start in the office without the physical camera needing to be present. Only the project plans, IP addresses, and the client's password are required for the system integrator to create a new project via the software. There is also an option to set up each camera individually or multiple cameras at once. Designed and developed to assist system integrators, the Project Assistant software is available for installation on desktop, tablet, and smartphone devices and works on Apple, Windows, and Google platforms. It is accessible to everyone, so everyone can benefit from the control, transparency, and efficiency made possible by the Project Assistant app at every phase of a video systems project. Creating a set of virtual cameras within the software eliminates the need for unboxing and re-boxing of products for labeling and pre-configuration in the system integrator's office and has been found to deliver significant time savings of up to 30%. And it reduces the logistic efforts involved in shipping the goods from the manufacturers warehouse to the system integrators office and subsequently to the customers premises, which helps reduce CO2 emissions.
Remote device management for environmentally friendly operation
Remote device management is a combination of Bosch tools, like Project Assistant and Configuration Manager, and services for secure, transparent, and cost-effective device management throughout product life cycles. From anywhere in the world, system integrators can organize and monitor device status across sites and check if they work properly and securely after they have been deployed. If there is an issue, system integrators get a notification. They can act immediately to troubleshoot the problem by accessing a camera's web interface from the Remote Portal or by logging in to their Remote Portal account from the Configuration Manager to interact with the devices as if they were on-site. Online device management can reduce or eliminate travel and the associated carbon emissions.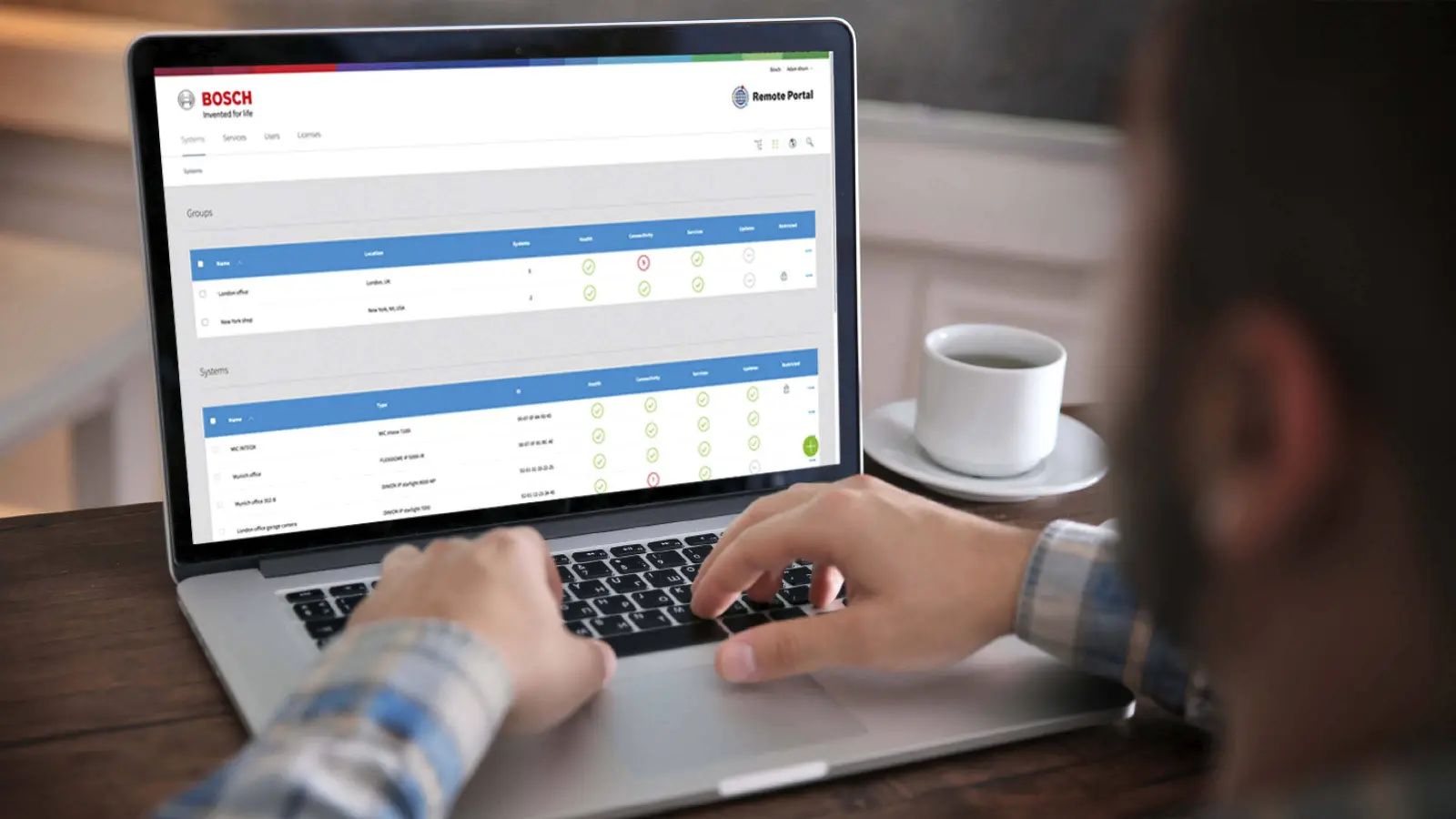 The next step toward more sustainability: Remote commissioning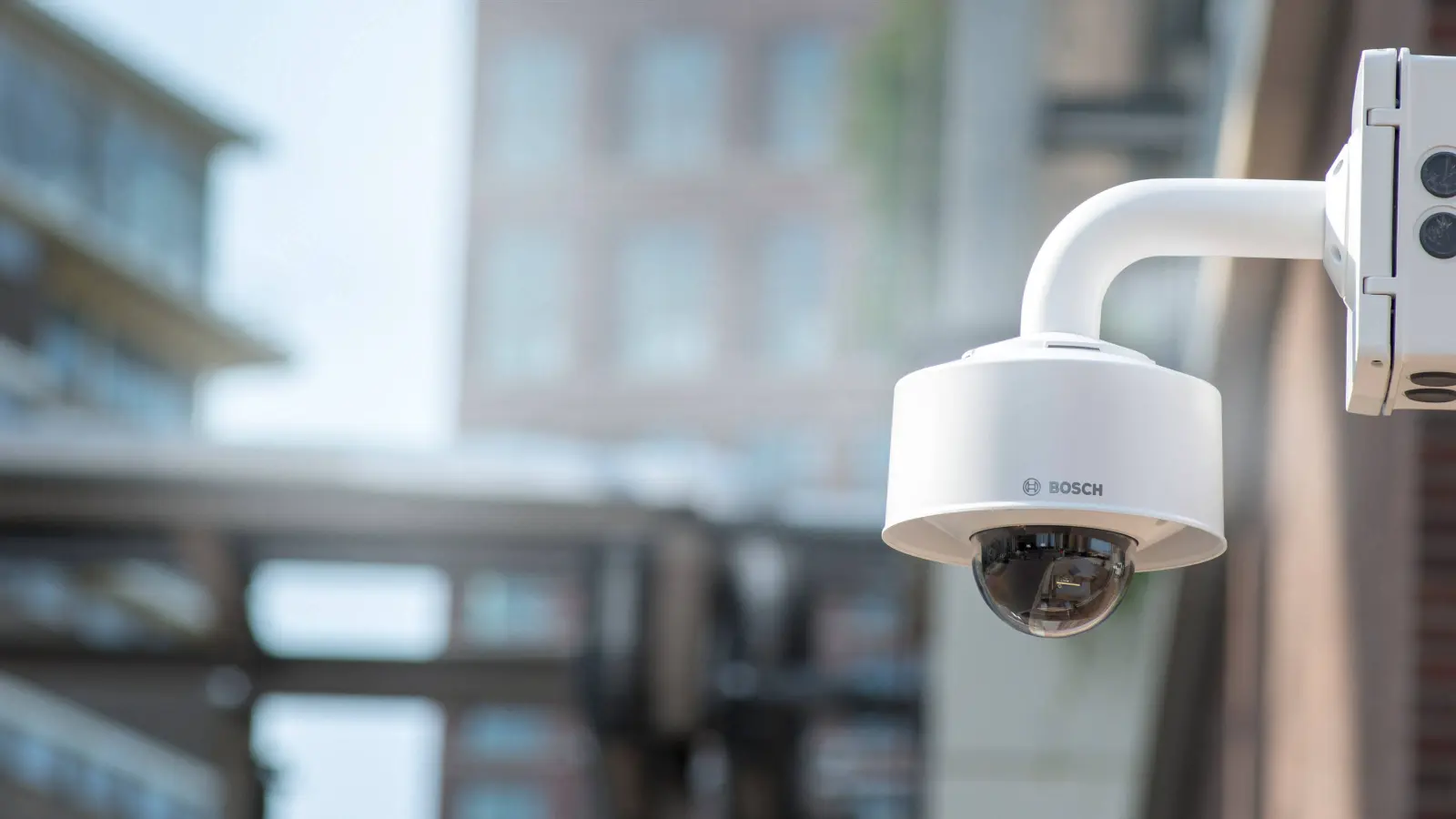 FLEXIDOME IP starlight 8000i and FLEXIDOME IP indoor 8000i cameras, like all Bosch cameras, offer remote off-site project planning and product setup via Project Assistant, Configuration Manager, or Remote Portal. Once cameras are physically installed on-site, the setup, adjustment, reporting, and management can be performed remotely. FLEXIDOME IP starlight 8000i and FLEXIDOME IP indoor 8000i cameras go the extra mile. Together with the Project Assistant software, their remote commissioning concept enables the required field of view (pan, tilt, roll, and zoom function) to be set without physically having to touch the camera or lens. One more way that these cameras can support sustainable solutions is by reducing the CO2 emissions and costs associated with site visits.
Working together for sustainability
Find out what we do to increase long-term energy efficiency and reduce carbon footprints. You can call it sustainability... We call it: Building the positive.