Cloud services by Bosch powers video verification for Blue Ridge Monitoring
Blue Ridge Monitoring, a wholly owned subsidiary of Priority One Security, has provided wholesale monitoring services since 1999. With a focus on the highest standard of excellence, Blue Ridge Monitoring seeks to deliver the best service and most reliable products to customers, and offers its capabilities in nearly every state in the U.S.
Project
Monitoring Services Blue Ridge Monitoring, U.S.
Benefit
Increasing the level of security with AI-driven

video analytics

Minimizing false alarms with client-based scenarios
Avoid potential damage by addressing intruders
Product solutionscase-label-product
Providing quality services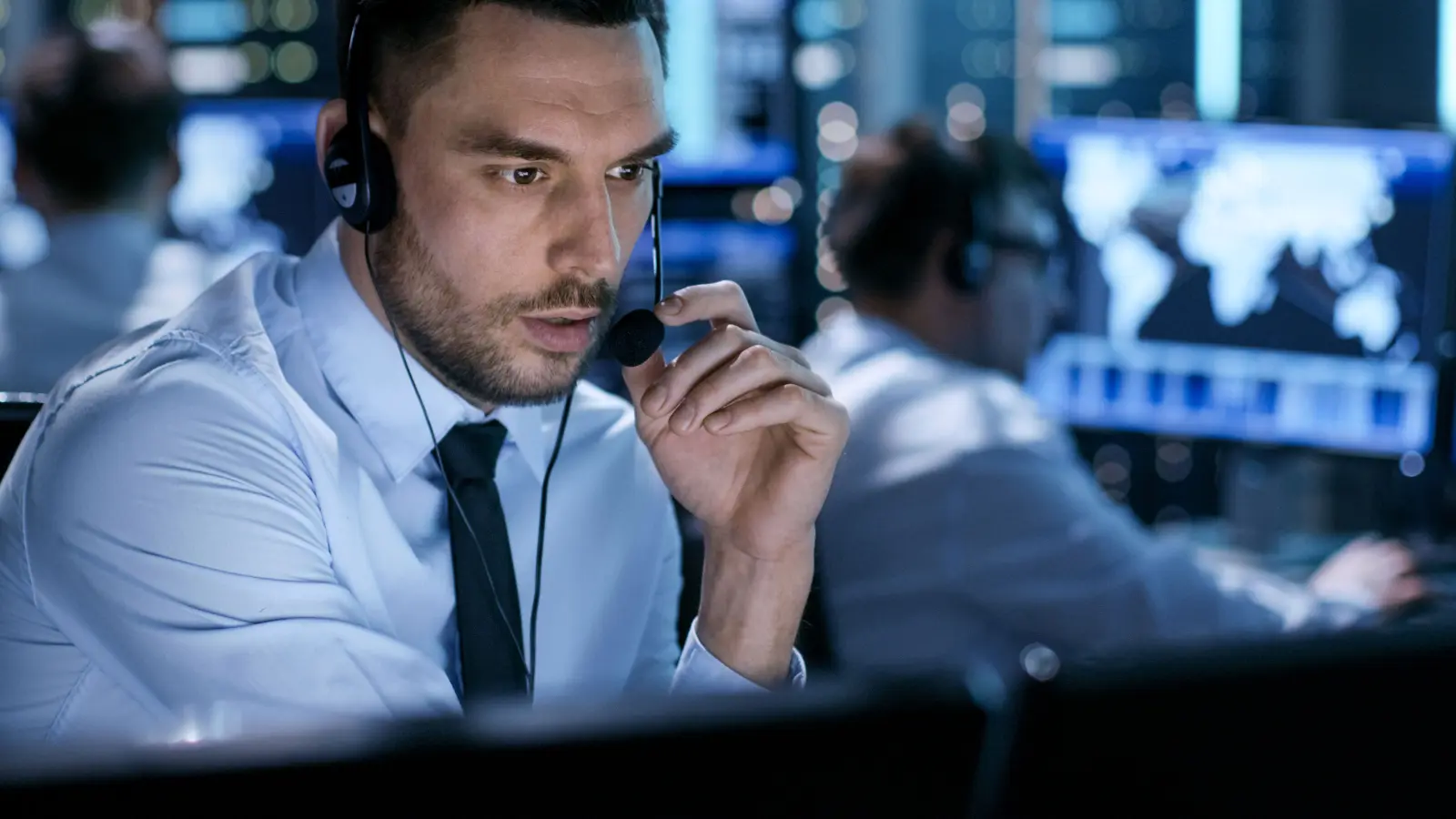 Always researching new technologies to bring added value to its customers, Blue Ridge Monitoring has partnered with Bosch to offer video verification services as an option for its dealer base. Implementing Bosch's Cloud Services allowed Blue Ridge Monitoring to provide these capabilities without significant capital expenditure.
Video monitoring and verification services
Utilizing Bosch cameras with built-in artificial intelligence (AI), new and existing Blue Ridge Monitoring dealers can create video analytic alarm scenarios for customers that enhance security and solve a range of issues beyond security. The service is popular among a variety of vertical market applications – from construction sites to retail locations like car dealerships and corporate security.
Connecting cameras to the Bosch cloud is seamless and secure, and Blue Ridge Monitoring provides support to its dealers to ensure video analytics alarms and events are set up correctly to help solve customer's pain points while preventing false alarms. Bosch cameras are designed to minimize false alarms with their ability to differentiate between real security events and false triggers such as snow, wind (moving trees), rain, hail, and water reflections, that make video data more difficult to interpret.
Common video analytics tasks used include detecting objects within an area, removed objects, line crossing, and objects moving in a specified motion direction or speed. For more customized applications, Bosch video analytics can be trained to detect objects and situations within a scene that are specific to the requirements of the end user.
Using video analytics to autonomously detect pre-defined situations and trigger the cloud-based alarm management system for a monitored site helps limit the number of alarms that are transmitted to operators, increasing efficiency.
Deter potential incidents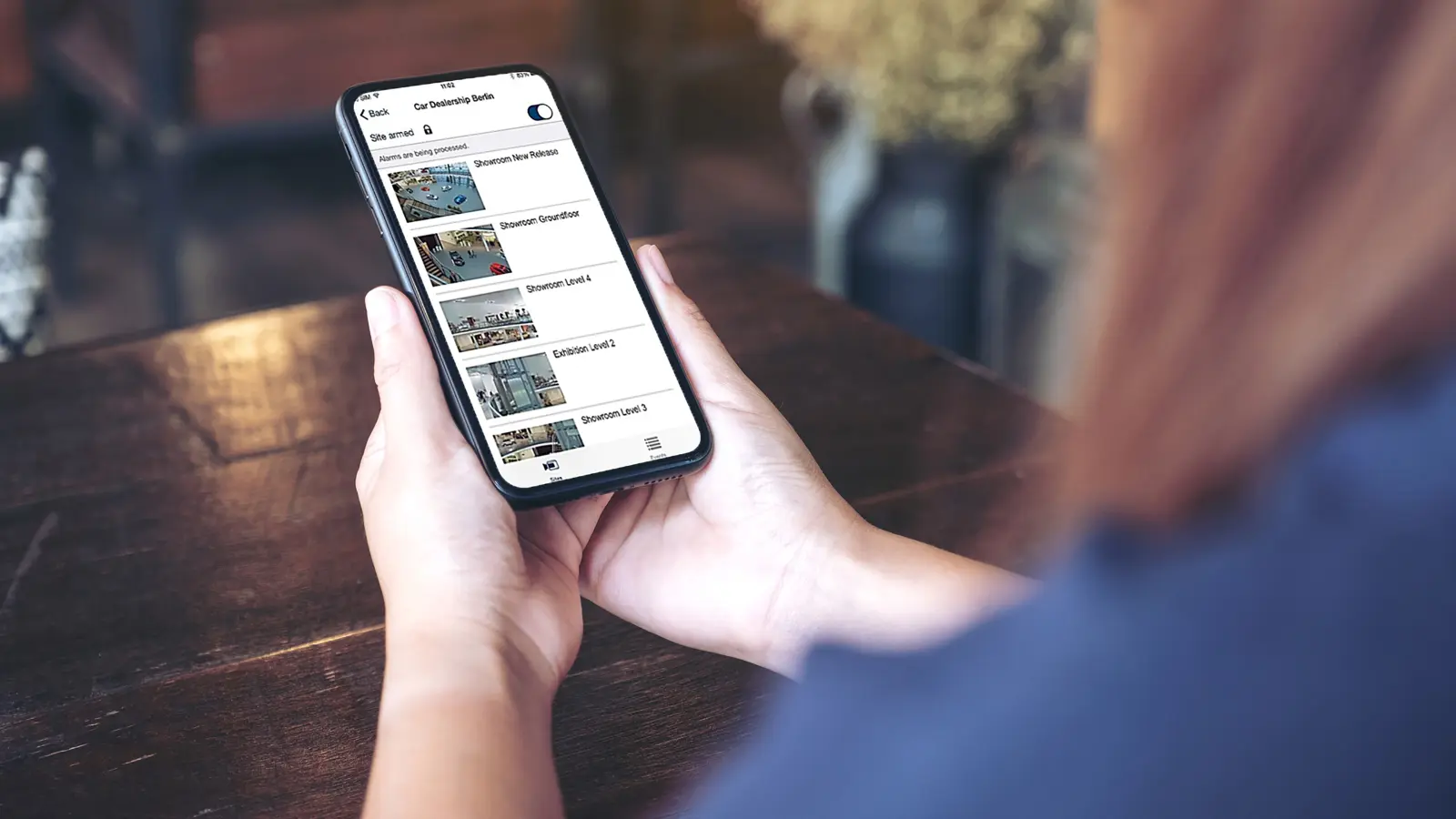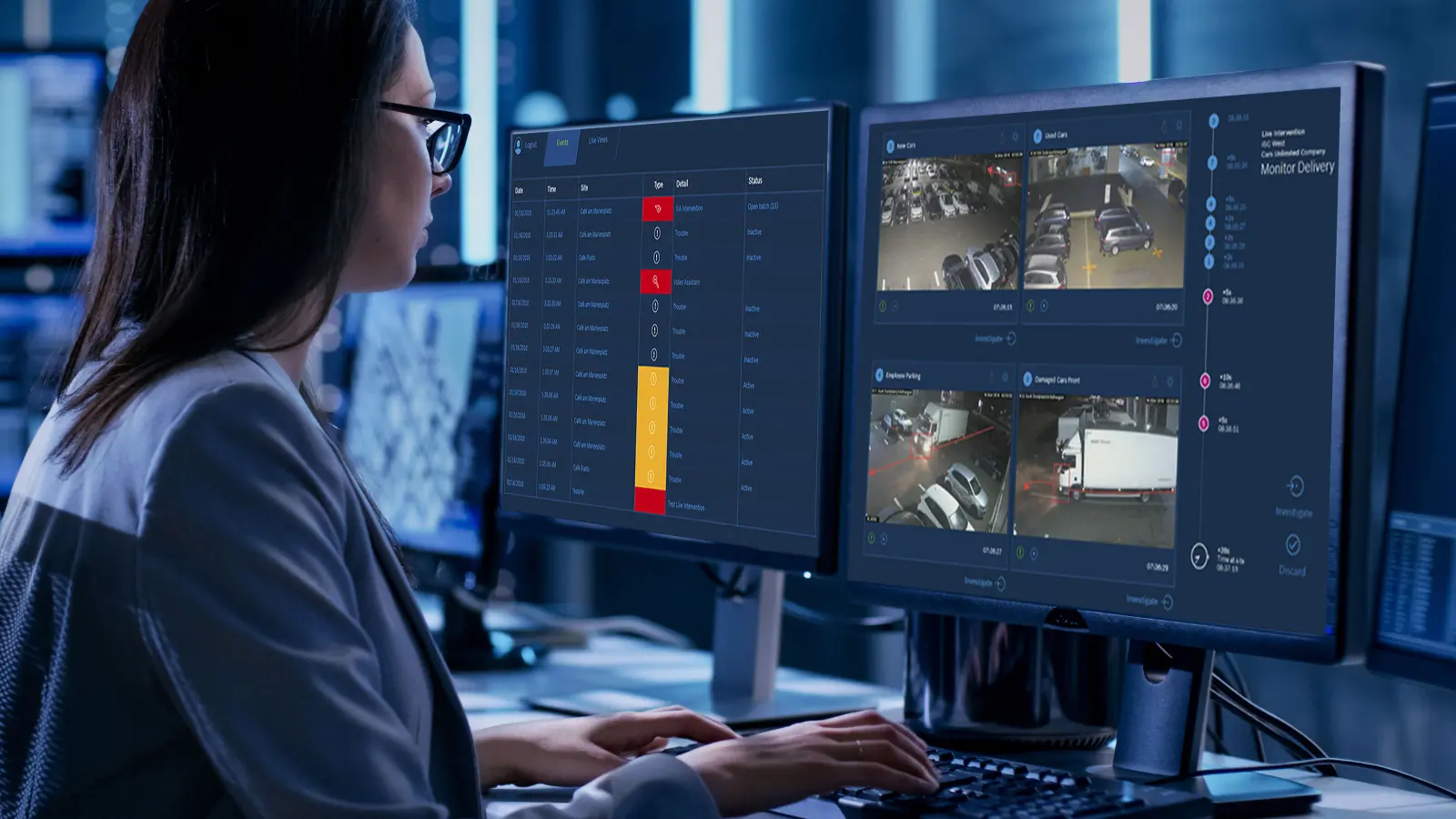 Blue Ridge Monitoring also assists its dealers by sharing the central monitoring station's knowledge of common use case scenarios in various markets and how to select the right cameras to meet a user's detection requirements.
In some installations, a pre-alarm, such as for a line-crossing event, will be sent directly to the end user via Bosch's real-time push notification feature that provides an event picture and event video clip via the Site Monitor app. These notifications, sent to a mobile device, allow end users to be informed immediately of an event or alarm no matter where they are in the world.
For Blue Ridge Monitoring operators, integration with the central station software presents analytics-based alerts within the user interface. In the event of an alarm, the operators gain a full event overview with the ability to view video from the site to determine if there is an active threat, quickly conduct incident investigations, and initiate mitigation steps, such as an automated or live voice-down message to intruders that their actions are being monitored to help discourage damage or theft. Alarms are presented along with site information, such as notes and contact numbers for local authorities.
Get in contact with an expert