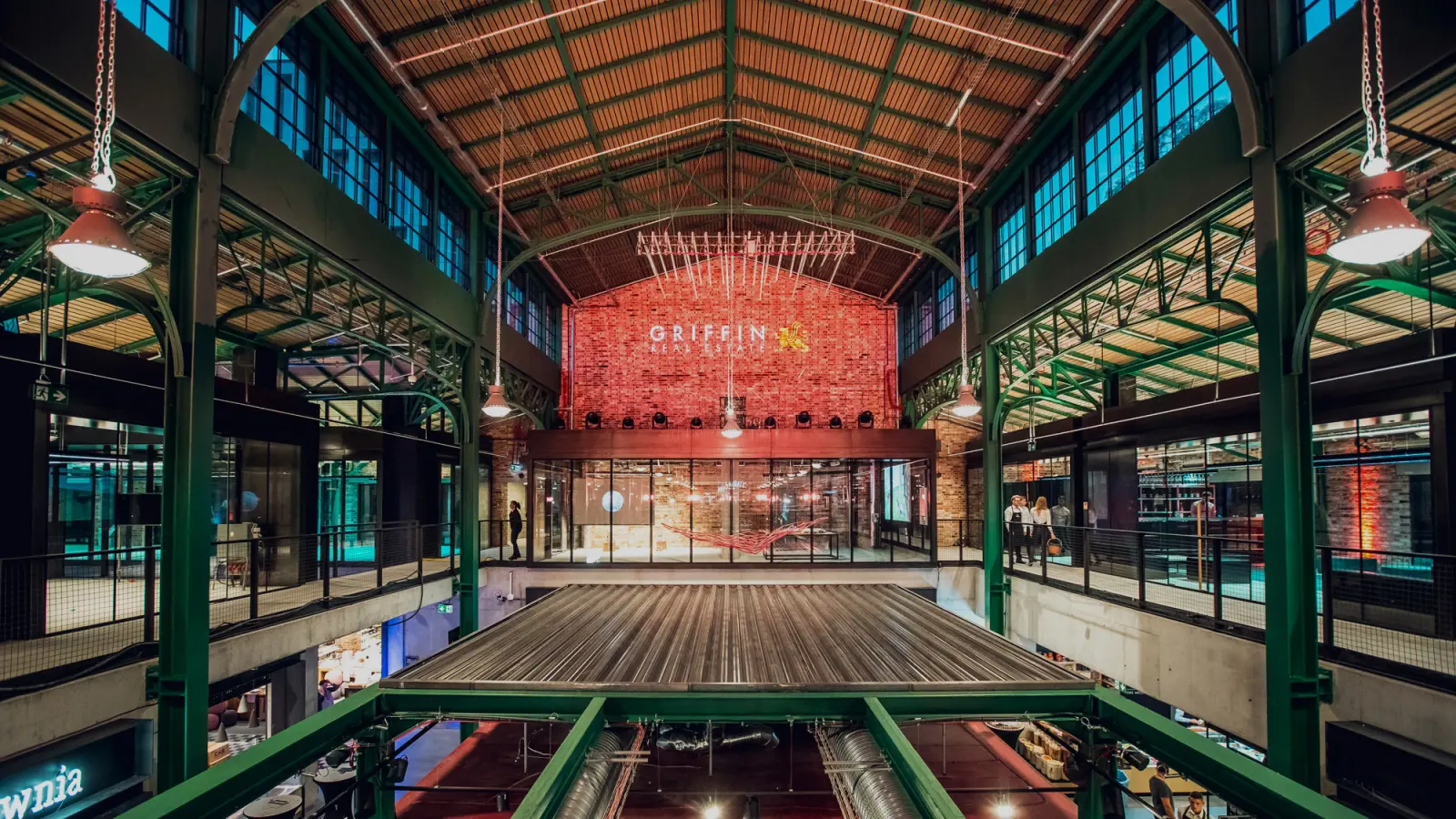 The heart of every city beats in its market halls. Hala Koszyki, better known as the "People's Bazaar" has been the Art Noveau-style meeting point of merchants and craftsmen on Koszykowa Street in Warsaw since 1908. Wars, governments, political systems could come and go, but the grand building prevailed in an affluent and intellectual neighborhood of the Polish capital. To ensure safety but make no compromise on the aesthetics, Hala Koszyki was equipped with sophisticated and discrete systems of video surveillance, intrusion and access control. And what's the best from the consumers' point of view? That they don't have to notice anything, just enjoy their coffee and fresh croissants in the pleasant bars, restaurants or cafés of Hala Koszyki.
Comprehensive, multifaceted and discreet security system in need
The "People's Bazaar" went through an architectural remodeling between 2009 and 2016, and due to the excellent work of Polish start architects JEMS Architekci, the Hala Koszyki evolved into a unique social and culinary spot with a stylish interior. Bars, restaurants, cafés hallmark a vibrant space where people meet, eat and enjoy food coming from all over the world.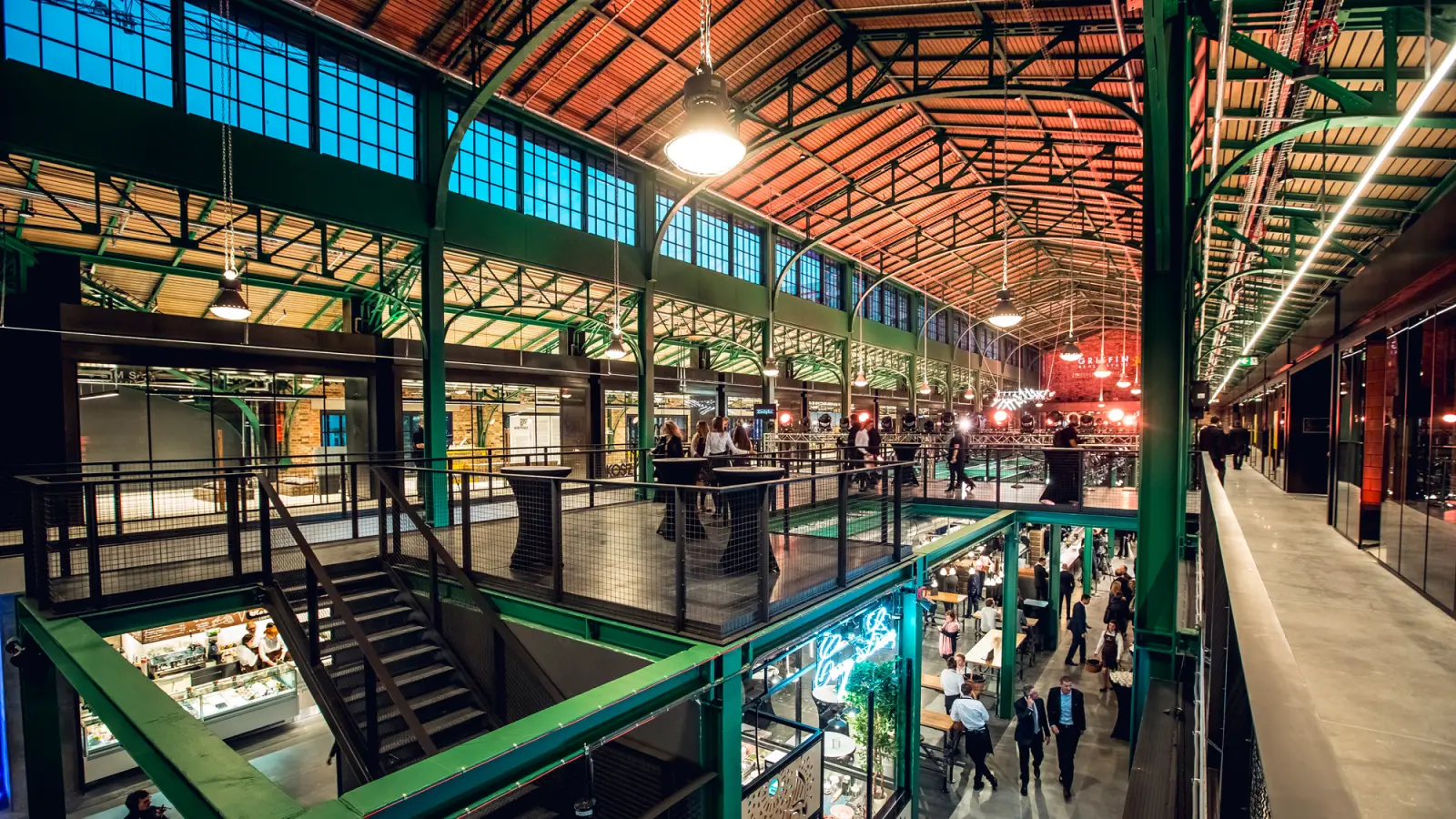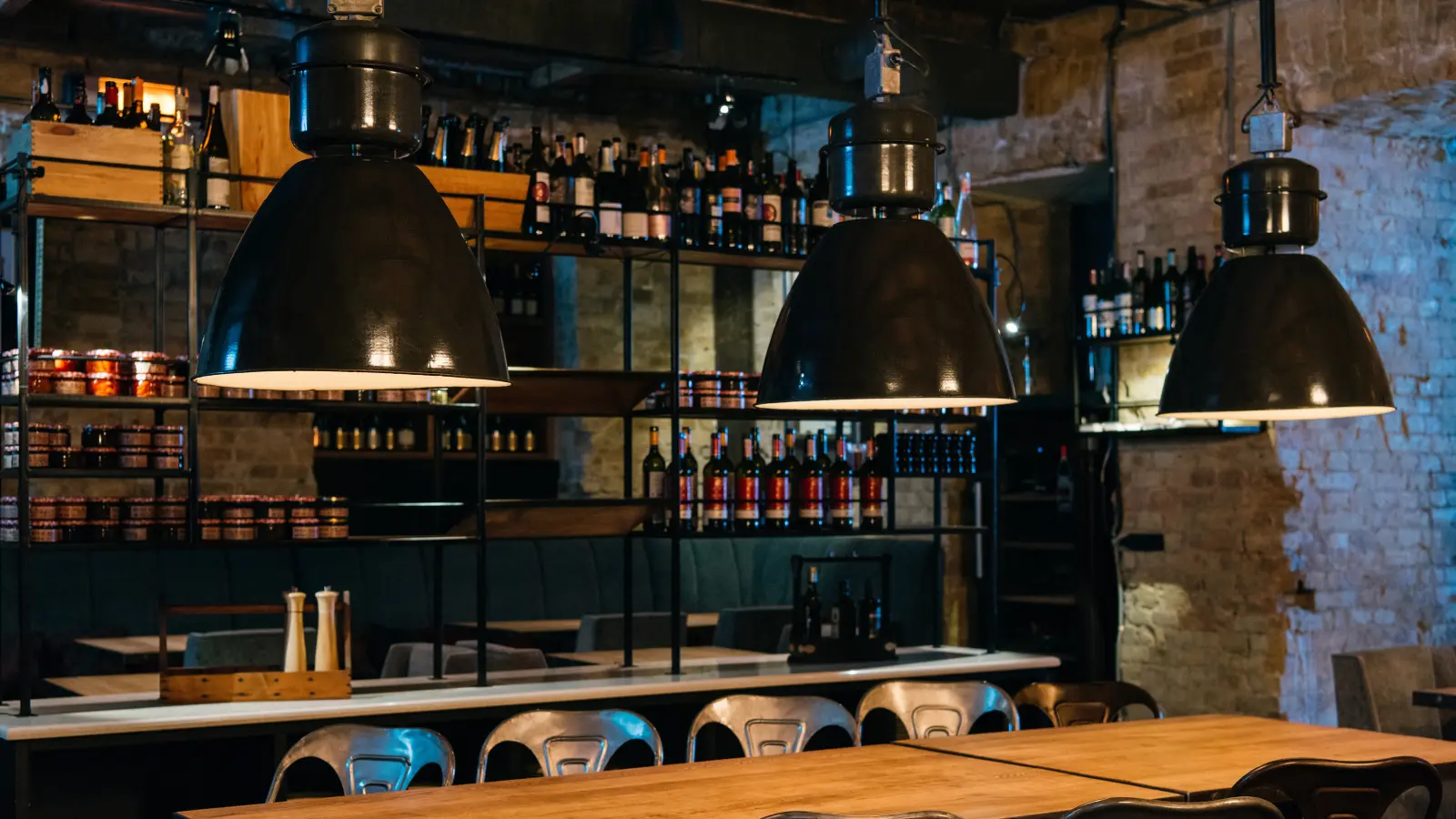 The lively environment carried many security challenges. The pleasant atmosphere called for discrete solutions that enable people to shop, eat and have conversations without either visual, noise-related or any other disturbance. The area required flexible and multifaceted solutions as shops, cafés, bars, restaurants, warehouses, parking lots, office spaces or server rooms all have different safety needs and requirements – with specific access privileges of employees of various facilities. Above all those different requirements, the security systems of Bosch and other suppliers needed to be harmonized to provide a streamlined and effective safety net for the entire building, including a comprehensive evacuation procedure for large numbers of people.
A harmonized concert of cameras, detectors, and access control readers
As part of the security solution, Bosch experts installed moving and fixed cameras in Hala Koszyki; and equipped the facility with professional intrusion detectors and control panel as protection from potential intruders. Moreover, the entire Market Hall was fitted with access control readers, which allow granting access to various types of rooms, as well as registration of entry and exit times of employees. The latter aims at providing staff members and guests with the necessary protection against unauthorized access.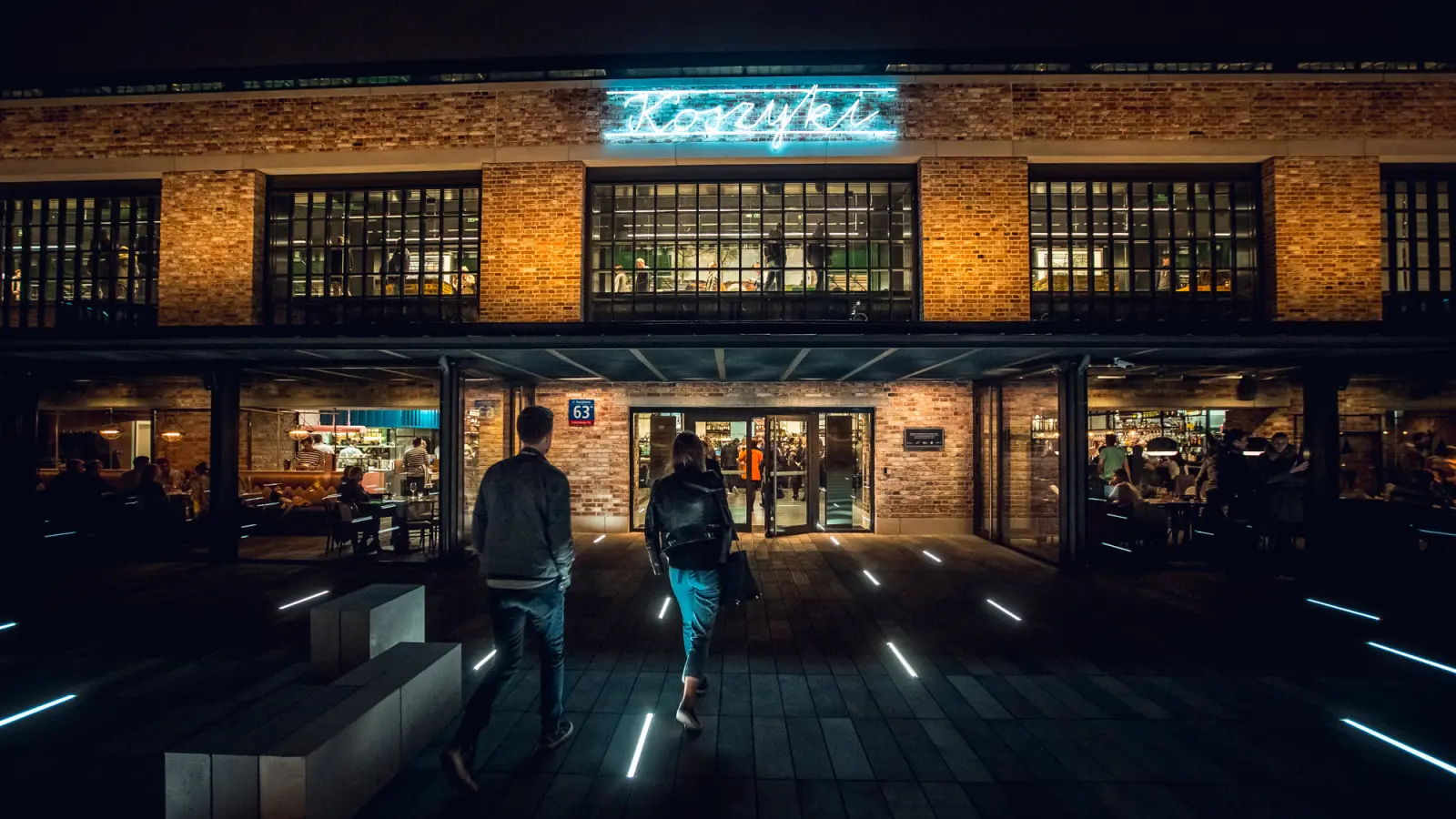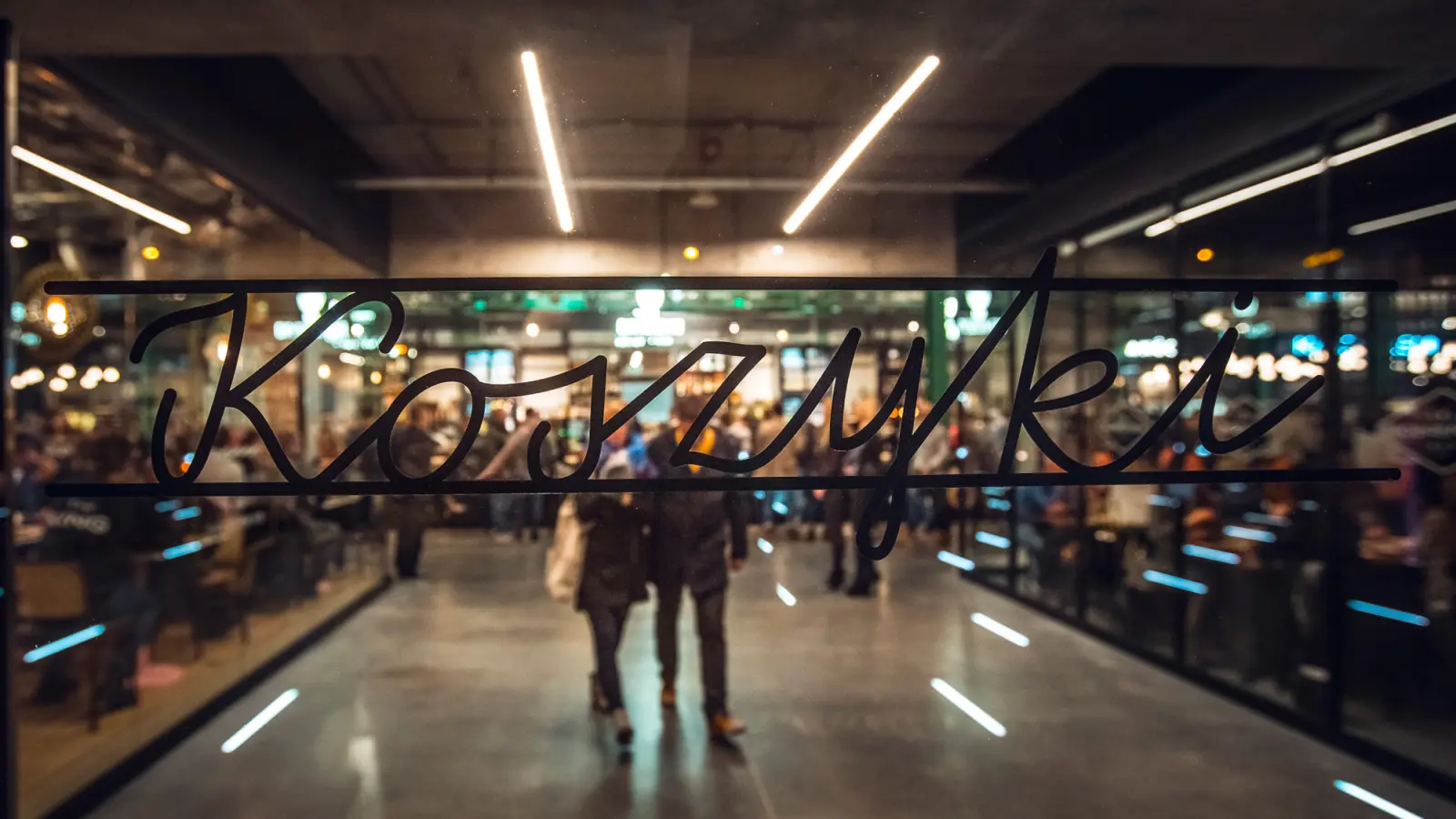 With regards to the security camera system, the concert of moving and fixed cameras perform different tasks harmoniously. The mobile cameras are able to effectively surveil vast areas such as the patio or the space in front of the hall at Koszykowa Street. At the same time, fixed cameras were installed at various places which require identification of people and events. Moreover, key spots were fitted with cameras with Intelligent Video Analytics (IVA).
In the connected network of intelligent surveillance, every such IP camera becomes a smart device able to analyze video footage and to warn the security personnel about potential threats. No matter whether it's about suspicious objects, such as bags left unattended, unusual crowd density, blocked evacuation zones or an unannounced crossing of security zones, responsible persons will be notified.
Moreover, the cameras have a so-called forensic search function, which makes it possible to quickly and efficiently inspect the video material for evidence according to any criteria. Bosch also utilized the power of technology to optimize the performance of security workstations and make the work of operators more efficient. The experts installed the Bosch Video Management System (VMS), whose interface ergonomics makes video signal management a lot easier.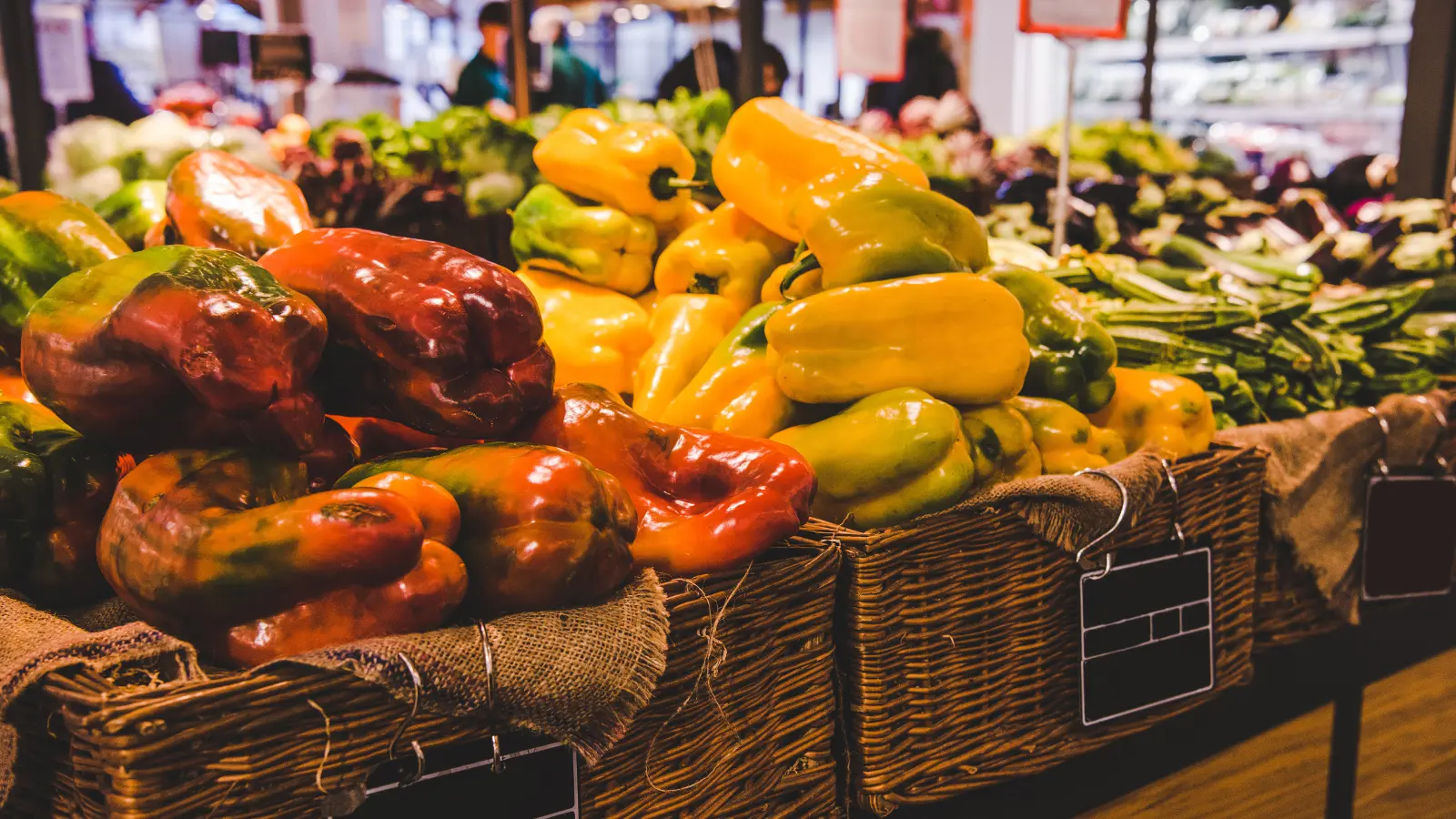 Security "under one roof"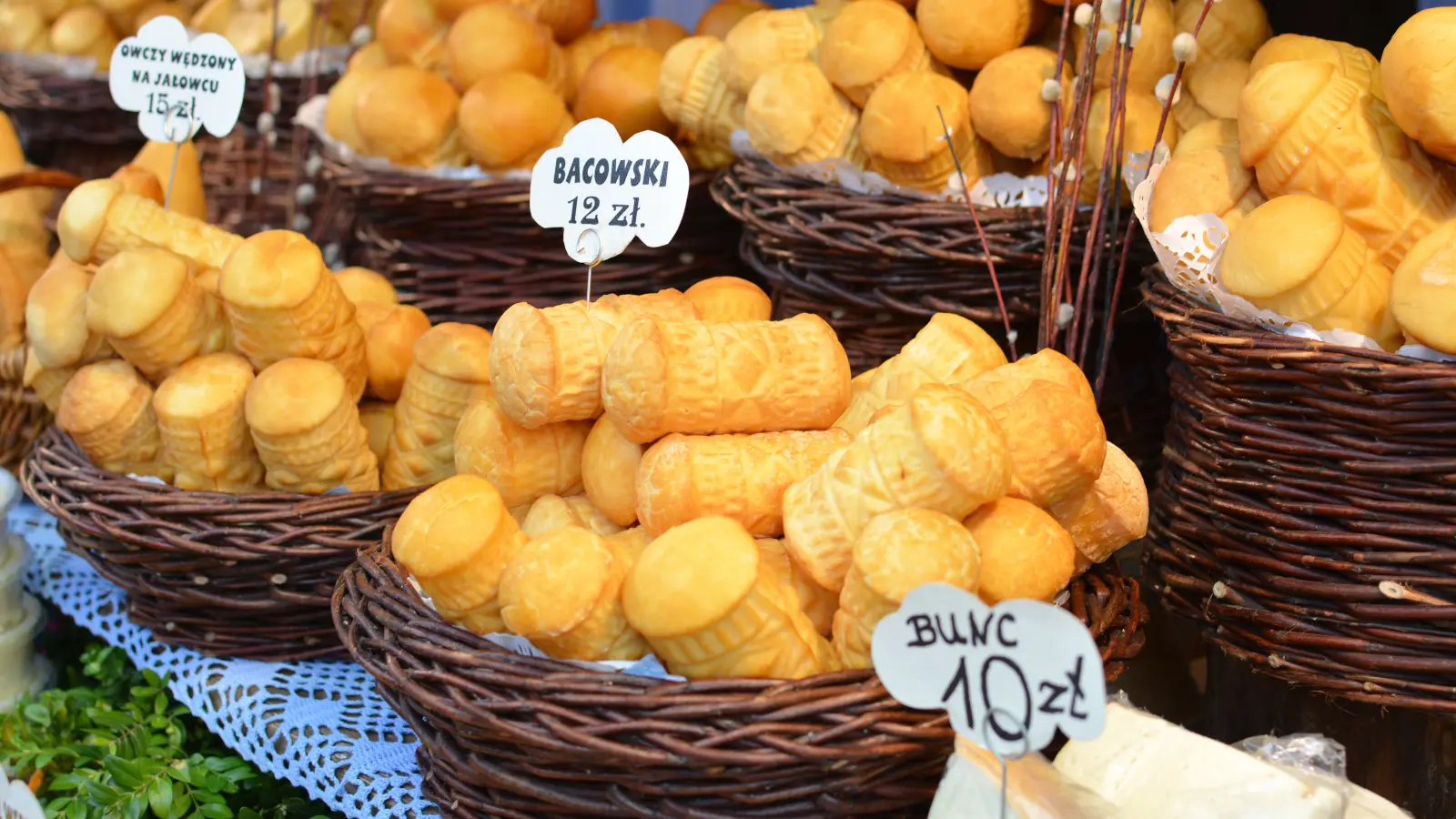 Beyond the fact that the integrated Bosch security system accommodates Hala Koszyki's every security and access need "under one roof" stylishly blending into the architecture, it greatly facilitates the work of the security personnel.
Sylwia Orzeł, Globalworth, Property Manager of Hala Koszyki says the Bosch system ensures that nothing escapes the view of the security staff in the control center: whatever happens in Hala Koszyki, they can see it and react immediately. She believes that it is essential in crowded and open places such as the Market Hall. On another note, she emphasized the convenient system of access control.