Deep learning video analytics software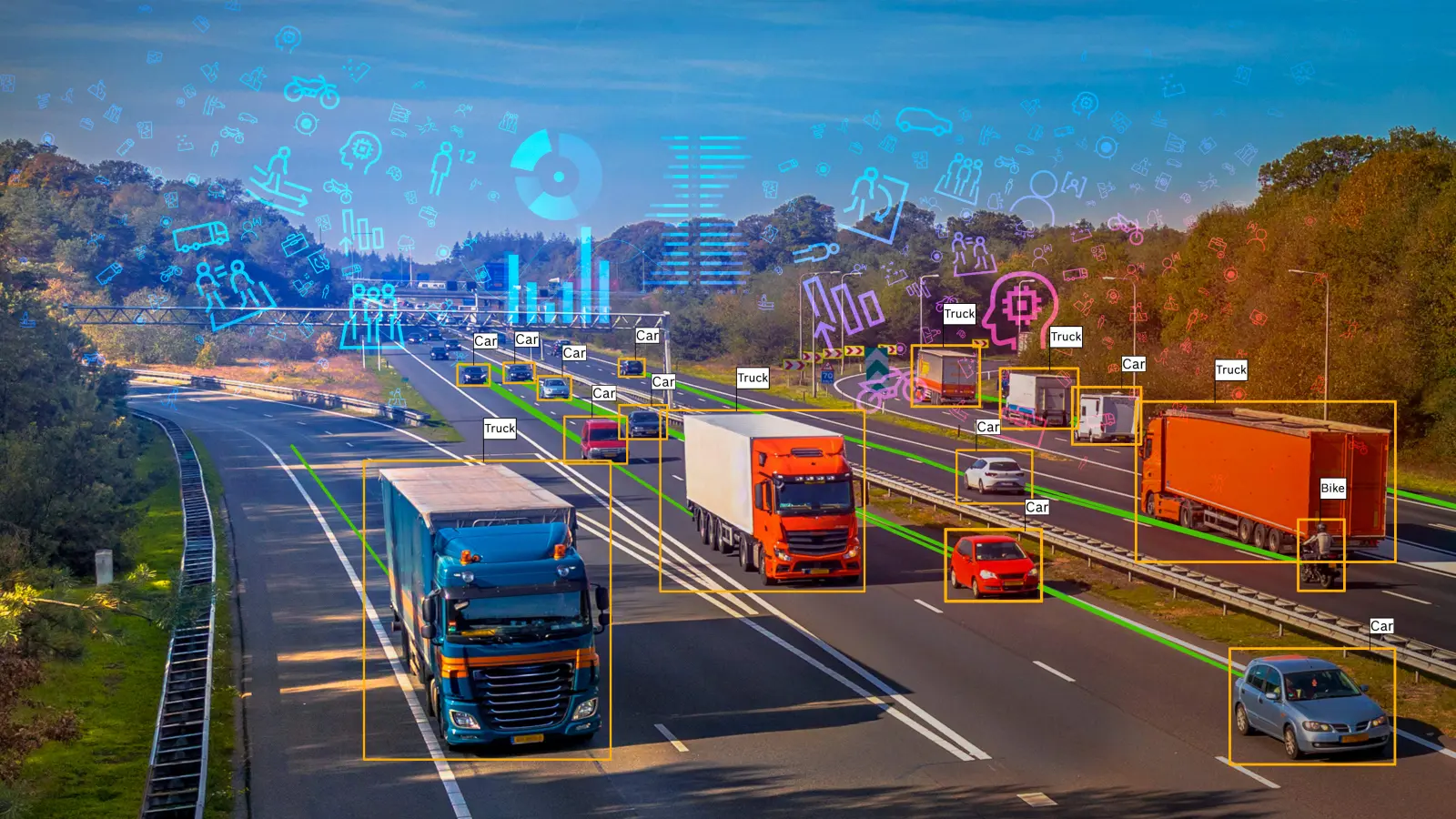 Our latest innovation based on deep neural network video analytics is Traffic Detector. It supports predictive solutions for traffic monitoring and people counting applications. Data collected from the software provide actionable insights for improving the efficient use of roadways and the safety of people and vehicles in tunnels and on highways. Robust algorithms are trained to ignore potential disruptions caused by vehicle headlights or shadows, extreme weather, and sun reflections. The Traffic Detector software delivers accuracy levels beyond 95 percent – a necessary threshold for enhanced safety applications:
We use the same AI algorithms used primarily in driver assistance systems and automated driving applications.
Deep learning improves automation by performing analytical and physical tasks with higher precision and accuracy without human intervention.
Traffic Detector is trained using high-quality, real-life data from the field, enabling it to recognize patterns to tackle more complex tasks faster, easier, and more accurately.
Our AI-enabled cameras have powerful, embedded processors with dedicated hardware to support deep learning

algorithms.
If you are a user, buyer or planner of safety, security or communication solutions, then this is your new information hub. We created this trends and technologies to generate insights, to provide information about useful trends and to support you in creating ideas for better and more efficient solutions.