Bosch plant installs 1,714 photovoltaic modules
If you want to make your customers' buildings more environmentally friendly and efficient, the best way to demonstrate feasibility is to start with your own processes. As part of our comprehensive sustainability strategy and a contribution to Bosch's CO₂ neutrality *, in 2022 we installed a large-scale photovoltaic system at our largest plant in Ovar, Portugal. *Scope 1 & 2, 28.8 % achieved with carbon offsets, compared to base year (2018) emissions.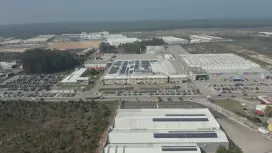 1,714 photovoltaic modules in operation since September 2022

6,500 square meters of photovoltaic area

16% of energy consumption is covered

941 MWh produced in five months

1028 kg of CO₂ saved since September 2022 – the equivalent of 56 trees planted or 417 kg of save standard coal
1028 kg of CO₂ saved since September 2022
– the equivalent of 56 trees planted or 417 kg of save standard coal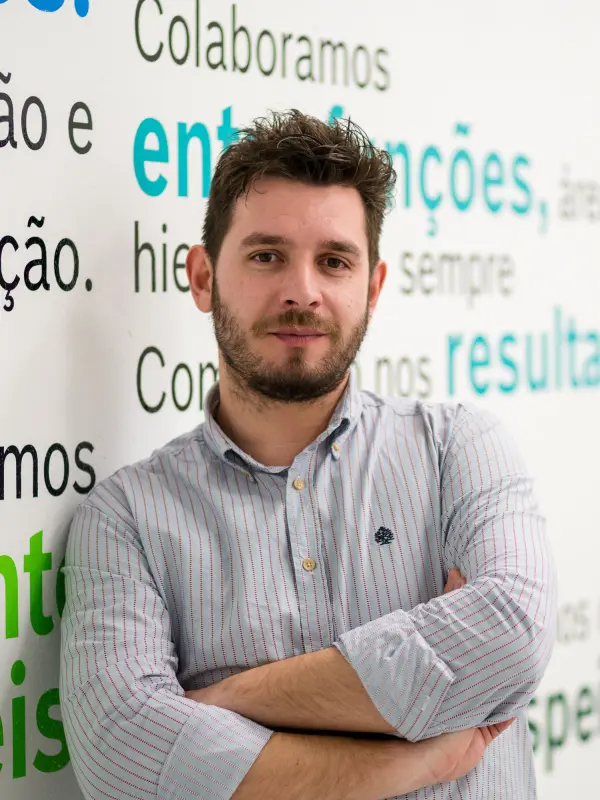 Of course, efficiency plays an important role in the decision to go solar, but for our team, it's mainly a contribution to future generations.
Buildings are renovated, then photovoltaic is installed
Production in Ovar started in 2001 with around 250 employees on a former Philips factory site, which previously employed around 2,000 people. Over the years, manufacturing has grown and the vacant buildings from the 1970s have been gradually renovated and modernized. This has created space for expansion and the structural prerequisite for a photovoltaic system to be installed on the roof. In the course of further renovation measures, the photovoltaic area will be increased by another 1,800 square meters.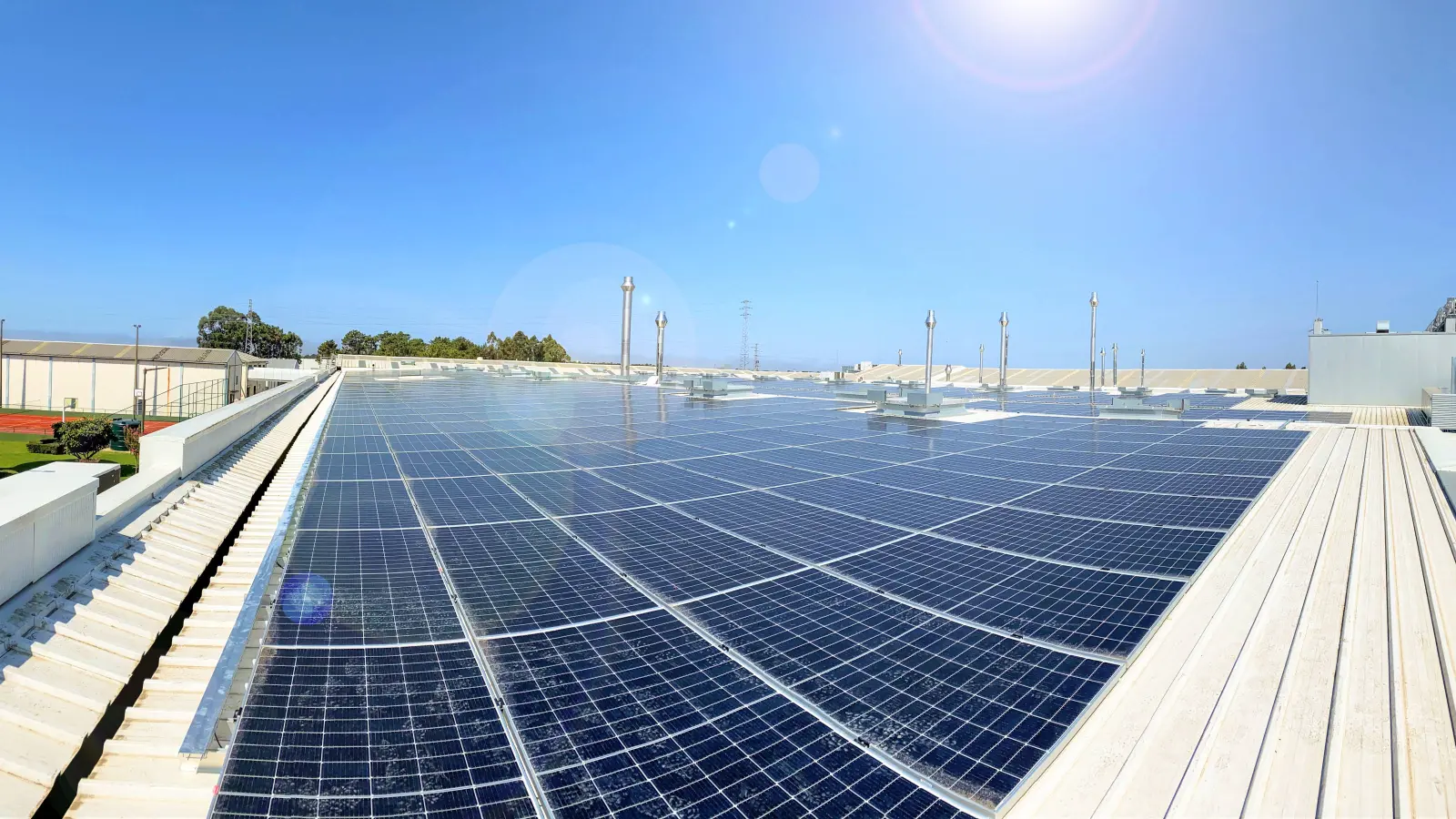 One of many projects for more sustainability
The photovoltaic project is part of a long-term sustainability strategy in Ovar aligned with the Robert Bosch Sustainability Strategy and Culture.
In 2012 an energy management system was implemented to increase energy efficiency more effectively.
Although there is no water shortage at the site, water consumption has long been monitored and rainwater is collected for use.
Since 2016, 99% of waste is recycled.
In Ovar, there is a dedicated team that develops sustainable packaging for our own production and other Bosch divisions.
In 2021, this team was awarded the coveted Bosch Sustainability & EHS Award in the "Sustainable Products" category, a real milestone for Bosch Building Technologies.
The new, greener packaging concept is based on the reuse of packaging material from suppliers.
Next step: Intelligent energy management
In 2023, our intelligent Bosch Energy management system will be implemented. This will make it possible to analyze the entire energy consumption in real time and to optimize it in a very targeted manner – for higher energy efficiency and significantly less CO₂ in the long term.