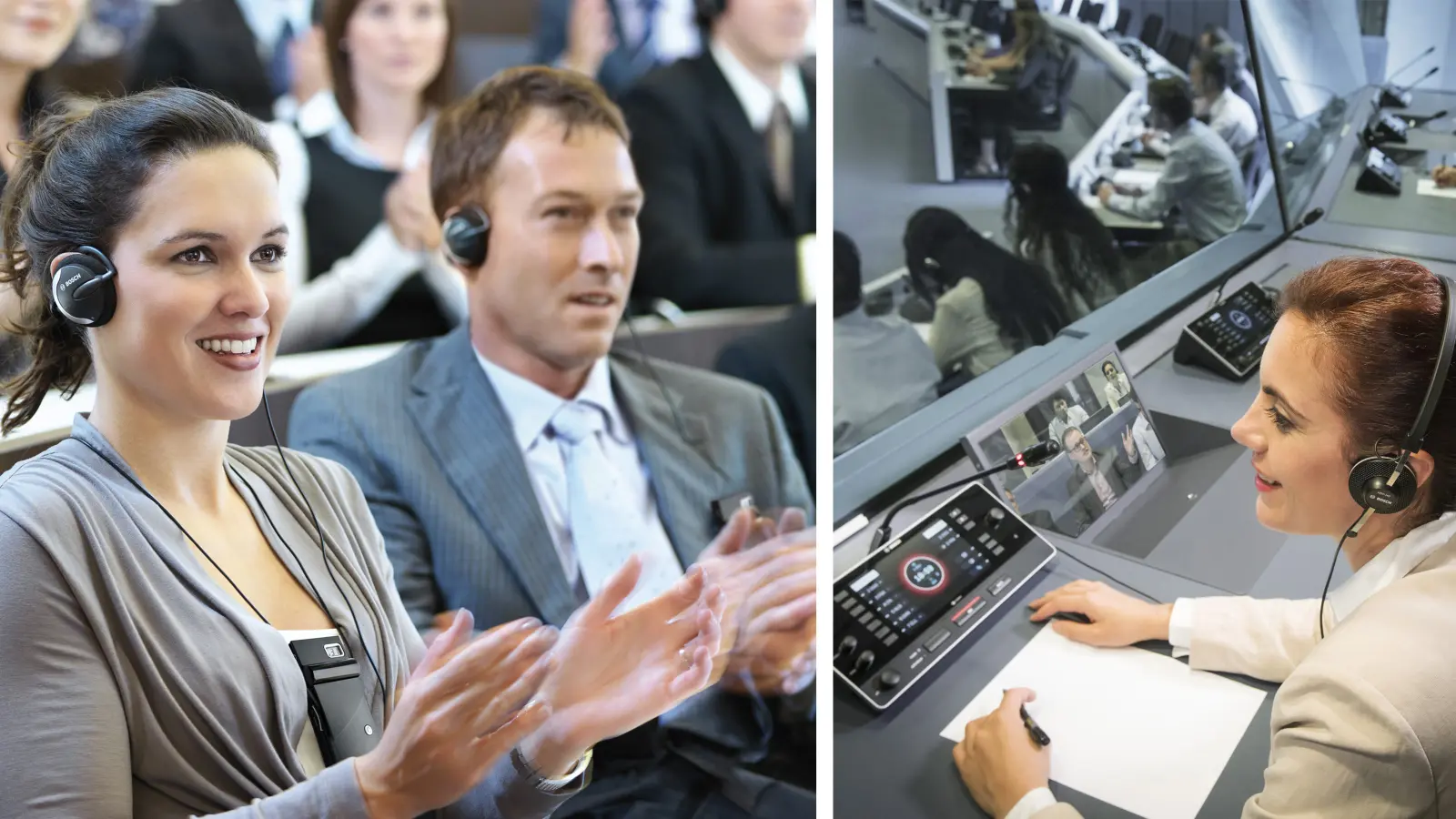 The language of perfection
The INTEGRUS Wireless Language Distribution System has been specifically designed for multilingual meetings to enable attendees to understand speeches in their native language. The audio signals of simultaneous interpretations are transmitted to pocket receivers and headphones via radiators utilizing proven, tamper-free infrared technology. Participants can move freely around the location whilst still able to follow proceedings.
Enter your data here to contact one of our experts regarding this solution. For other questions, please use this link to get immediate feedback.