Intelligent Transportation Systems (ITS)
Create a smarter, safer, more sustainable transportation ecosystem.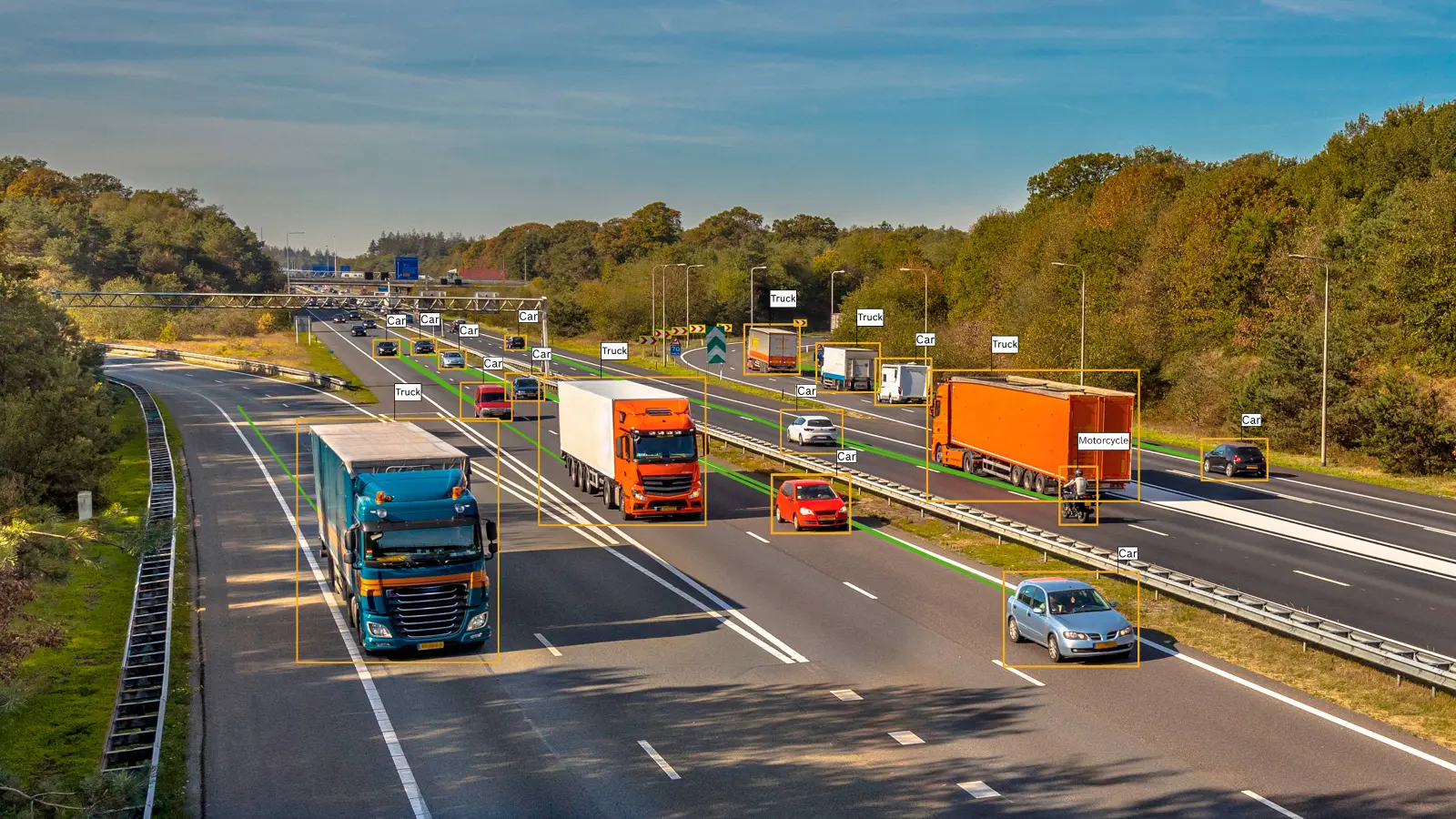 City streets and sidewalks are becoming more congested and connected and autonomous technologies in vehicles are increasing – posing significant challenges for traffic engineers and city planners. To help address these challenges, Bosch offers a wide range of solutions to improve mobility, safety, and the efficient use of roadways now and in the future.
Smarter
Provide better insights and information for data-driven decision making with artificial intelligence built-in to Bosch cameras for ITS
Safer
Keep roadways flowing safely and efficiently with video-as-a-sensor real-time detection technology enabled by neural network-based in-camera artificial intelligence (AI)
More sustainable
Improve and maintain traffic management systems with camera-generated analytics data and through partnerships with highway and intersection information solution providers
YouTube
Video cannot be shown without your consent
What is neural network backed AI and why is it relevant for ITS?
Neural networks are an advanced implementation of artificial intelligence (AI) technology that leverages large amounts of data to train machines to recognize patterns. In ITS applications, neural networks allow for the automated detection of pedestrians, and classification of bicycles, motorcycles, cars, trucks, and buses. It also improves detection capabilities in congested scenes to support accurate counting of overlapping vehicles queued at traffic lights or in dense traffic jams, while ignoring common disturbances caused by vehicle headlights, shadows, extreme weather, sun glare, reflections, vibration, and shake.
What is meant by in-camera neural network-based AI and analytics for ITS?
The Bosch cameras designed for ITS applications are built on a high-performance processing platform that allows for embedding of neural network-based video analytic detectors in the cameras themselves. Video does not need to be sent over a network for central processing, and there is no single point of failure like other solutions that require servers or cloud connections.
How does Bosch determine the accuracy of its detection in ITS applications?
To determine the accuracy of our object detection and classification, we execute a ground truth exercise in an urban environment at multiple intersections at various times of day, weather conditions, and traffic scenarios. A ground truth is conducted by the manual inspection, count, and classification of traffic objects via video feeds from the selected cameras. The results of the ground truth manual classification are then compared to the AI-based classification. The result is the accuracy of the camera-based detectors.
What analytics are available for ITS solutions?
Detection of objects within, entering, or leaving single or multiple (up to three) areas in a specified order, multiple line crossing from single line up to three lines combined in a specified order, objects traversing a route, loitering in an area related to radius and time, objects that have started or stopped moving, and objects with properties, such as size, speed, direction, and aspect ratio, that change within a configured time span according to specification (e.g., something falling down). Counting of objects crossing a virtual line or of objects within an area and alarm if a predefined limit is reached.
All the above tasks can be combined at the camera using scripts.
Can Bosch ITS solutions send real-time alerts, like wrong-way driver to the Traffic Monitoring Center (TMC)?
Yes! Using advanced in-camera detection via embedded neural networks and video content analysis, the Bosch cameras for ITS can send real-time alerts to the TMC. In addition to wrong way drivers, the TMC can be notified of vehicles stopped on the shoulder, traffic congestion on the roadway, and more.
Can Bosch ITS solutions send notifications to dynamic message signs and alert beacons or other V2X devices?
Yes! In-camera analytics allow for real-time alerts to be sent for digital signs, beacons and other V2X devices to alert drivers of road conditions, including stopped traffic, congestion, pedestrians in roadway, and much more.