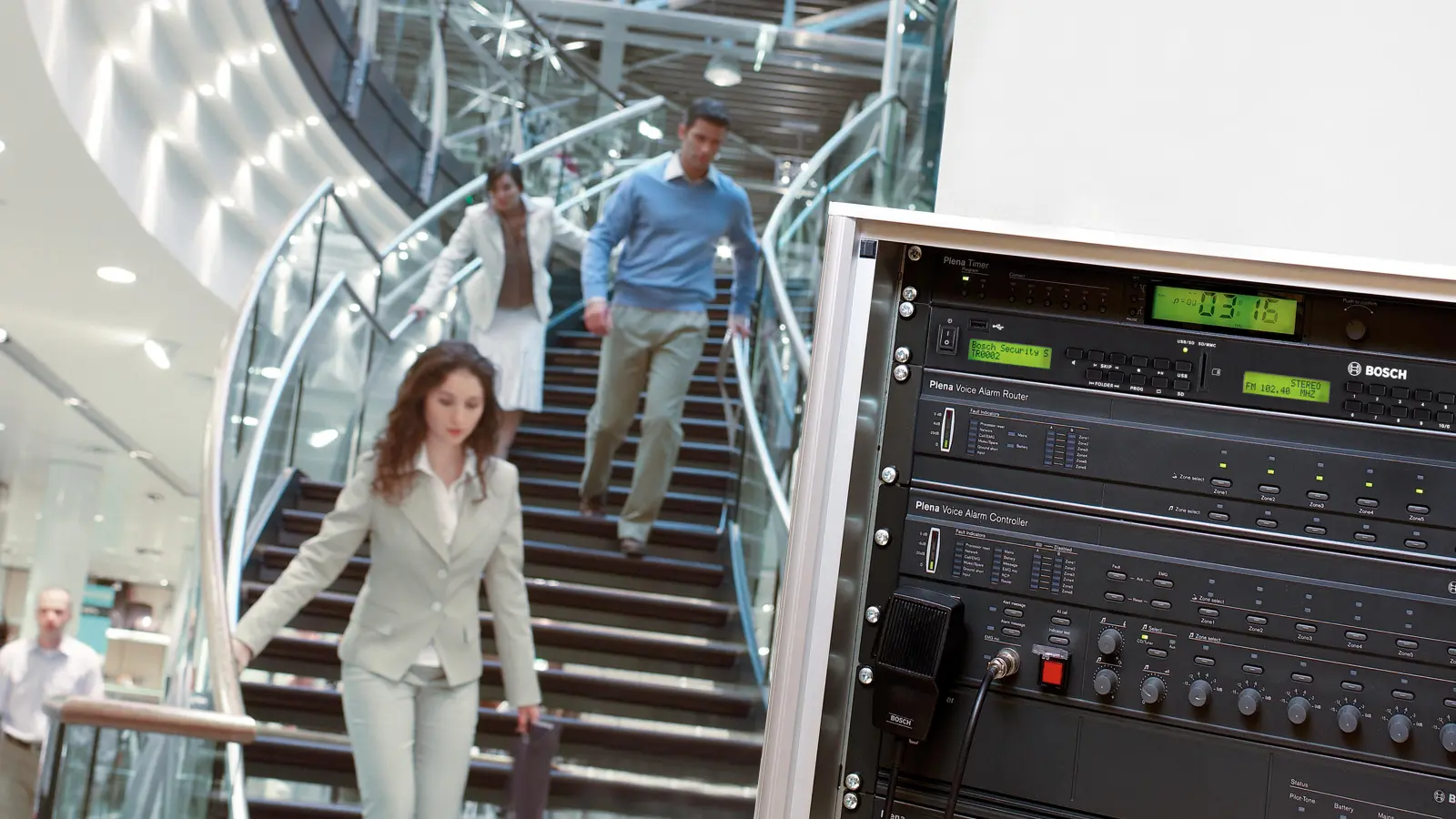 The PLENA VAS (Voice Alarm System) is designed for easy-to-use announcements and emergency calls. The system's standalone, plug-and-play concept makes it a perfect fit for small to medium-sized applications.
What are the advantages of PLENA VAS?
Enter your data here to contact one of our experts regarding this solution. For other questions, please use this link to get immediate feedback.