MIC camera family
Made for extremes
Ensuring the security of mission-critical sites like energy and utility plants is a highly demanding task. Operators face the challenge of maintaining constant vigilance over the entire premises, around the clock, in order to promptly verify the safety of assets. Furthermore, they rely on a video system that provides them with dependable and comprehensive information, irrespective of adverse weather conditions, extreme temperatures, vibrations, or shocks. This allows operators to effectively evaluate any situation and respond swiftly to any incidents that may arise.
The benefits of MIC moving cameras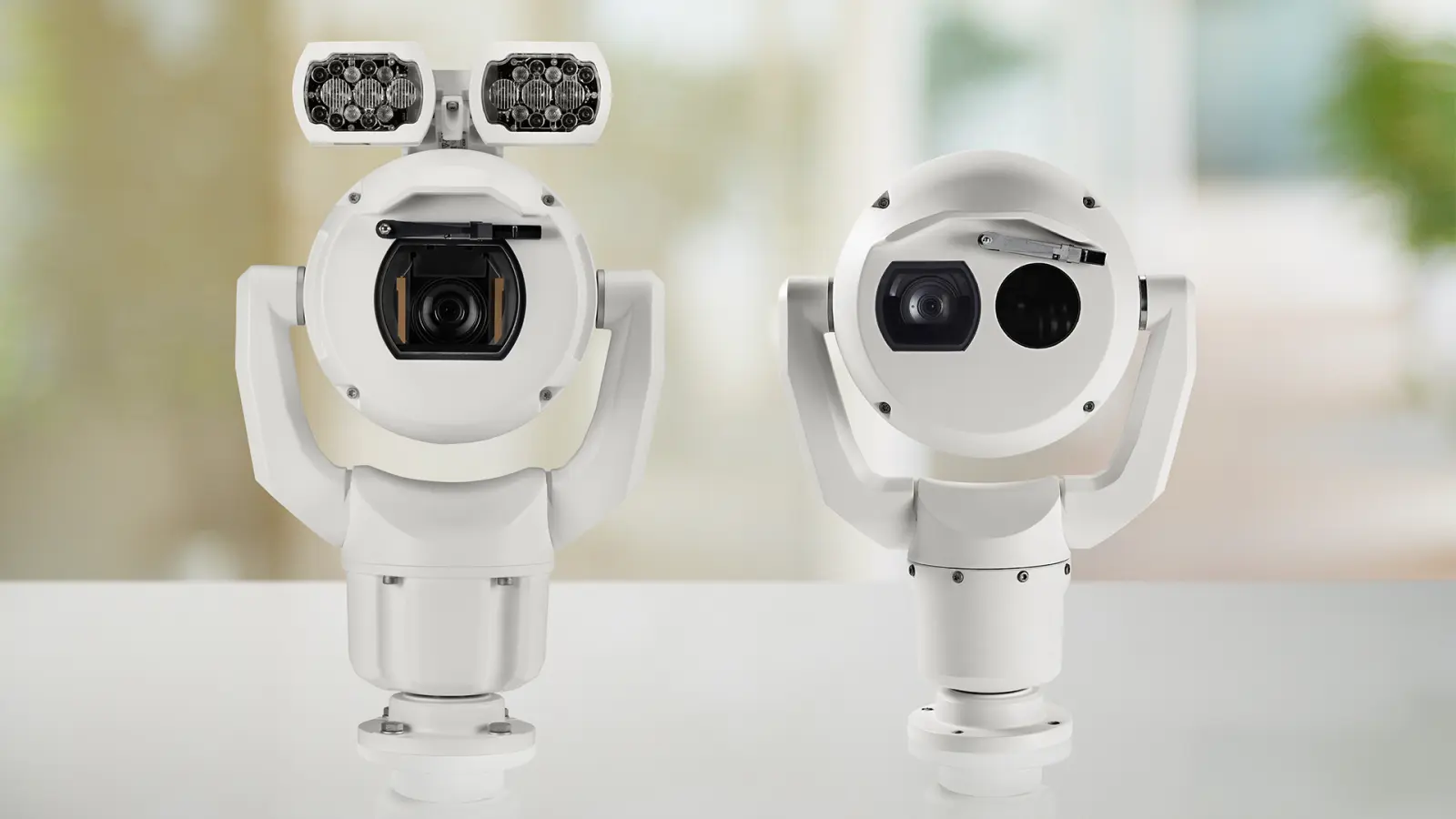 Rugged and reliable, MIC cameras are ideal for the critical infrastructure and transportation industries. They can handle any weather or movement and are built to perform in nearly any environment. A robust housing withstands high impacts and protects against corrosion and salt-water. Edge-based AI with high-image quality deliver unmatched reliability. Thanks to easy installation and maintenance, they deliver a lifetime of value, making them the most cost-effective choice for mission-critical applications.
Rugged design
Designed to perform in any environment, the solid metal body withstands:
High wind
Rain and snow
100% humidity
Temperatures from 40° to 65° C (-40° to 149° F)
The superior metallurgy and finish provide exceptional protection against corrosion.
Reliable detection
Thanks to edge-based AI, the cameras are designed to withstand harsh environments and resist false triggers like snow, wind, rain, hail, water reflections, and shaking. Despite the most extreme conditions, video data can be interpreted directly at the source to improve the security level further and enable video data to do more than security alone. Different models offer:
Analytics while moving
Intelligent tracking
Camera Trainer
IVA Pro
Protected investment
MIC cameras are a smart investment for mission critical applications. With a lifespan that typically exceeds 10 years, they offer innovative features that ensure reliability and durability with minimal maintenance – lowering the total cost of ownership and improving sustainability.
A high-efficiency solid-state motor with brushless positioning ensures continuous operation without significant wear and tear or troublesome camera positioning slip.
All-metal intermeshing gears provide more resistance to shock and vibration and enjoy a longer operational life compared to cameras with plastic gears and rubber belts.
With its closed loop positioning system, the cameras never need recalibration. If exposed to a heavy shock or external force, like gale force winds, they return to presets with unprecedented accuracy.
Excellent image quality
Starlight camera technology with excellent low-light sensitivity (color = 0.0047 lx)
High dynamic range (120 dB) (to see details in bright and dark areas simultaneously
Trusted
Bosch cameras have achieved IEC 62443-4-1 and UL 2900-2-3 Level 2 cybersecurity certifications, demonstrating that we perform critical penetration testing and implement internal security measures to safeguard against cyber attacks – providing you with peace of mind.
Seamless integration
Take advantage of video analytic data for alarm scripting or event-based recording, thanks to seamless integration with leading video management systems.